BitFinex has registrations closed even with invites but is one a top volume exchange for BTC.
They started adding loads of coins lately and today they got BAT MANA FUN ZRX TNB which all pumped.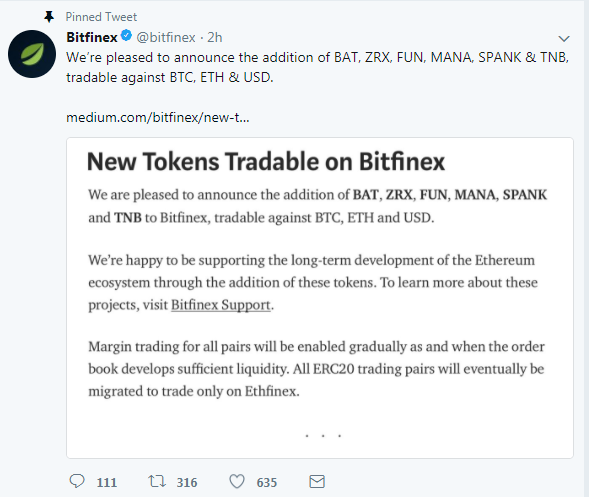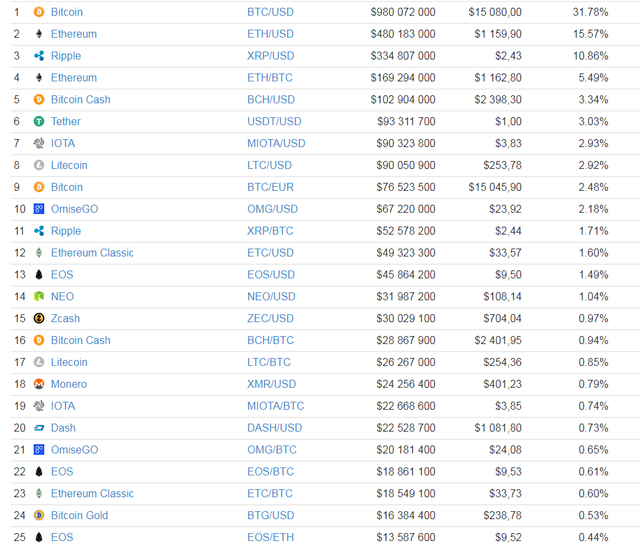 Worth to note they have also changed deposit rules due to network and fee problems.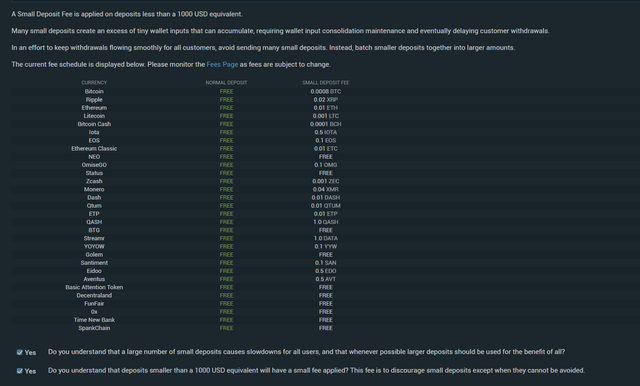 Binance opened doors today but you can get only with INVITE (dont thank me) and its open just few times a day. Try to get on when you can.
As i wrote previously - i suggest to get on KuCoin now, they will prolly close like others too soon.
STEEM TO BFX
They used to just have BTC then ETH LTC. Now they have loads. I dont see why STEEM cant be there soon if any staff writes a ticket and STEEM is verified by them.
I have tweeted on them to add STEEM, consider to RT for traction.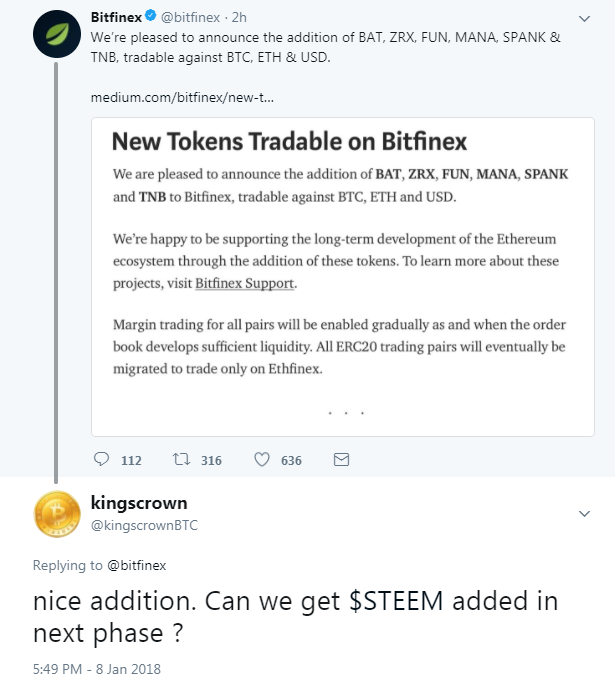 https://twitter.com/kingscrownBTC/status/950545067034513408