Watch Out - Sales on Coss Exchange Not working!
COSS is a cool exchange due to one reason - if you buy their tokens you get shares of all trades made on the platform.

Problem is since today users are reporting that Buy or Sell buttons dont work and i can confirm it. I have just tried to sell KIN and it wont go.


So ive checked if withdrawals work - went fine.


Markets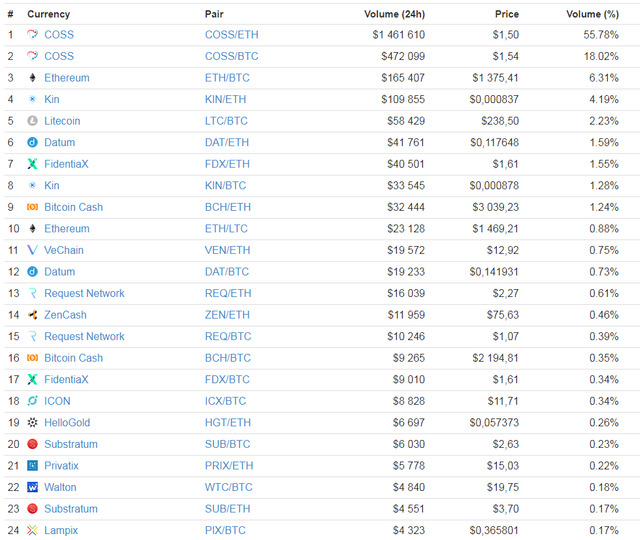 My suggestion for now - register (to have account) but dont try to sell anything. We will wait for update.
Since i did some research ti seems the bug is there since 6 hours at least.
Like Fee Sharing Idea ?


So if you buy COSS tokens you get fee shares and believe me there is loads. Good news is that you can buy COSS also on HitBTC. But another exchange that works flawlessly does it too! KuCoin - Get there NOW!, and then buy KCS and you will get % of fees of everything. So far i got this way some cool coins.