BTCChina is one of top exchanges and before China withdrawal problems (wrote of it many times before) it was one of top volume spots.
Currently due to bull market they decided to run a poll and check which coins to add additionally.
Luckily - STEEM is mentioned.
All you have to do is go to: https://twitter.com/bobbyclee/status/862908660707540992 and click like this: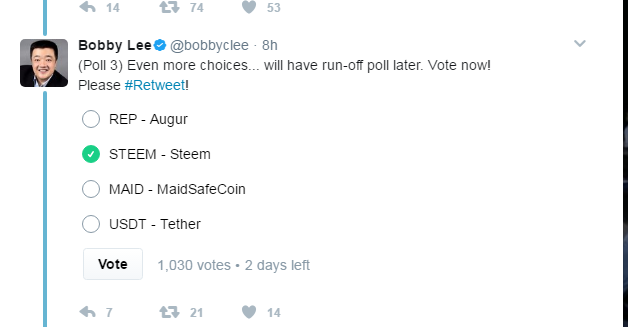 STEEM needs more support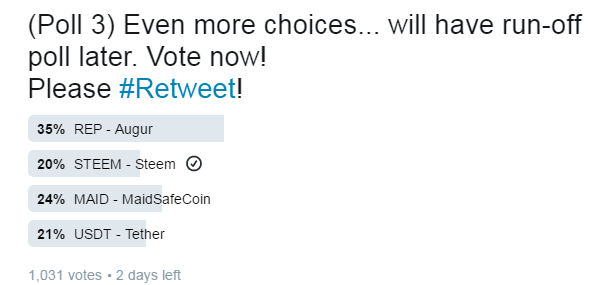 All mentioned coins are here https://twitter.com/bobbyclee/status/862905887320547328
Its worth watching this poll as the winner (or winners) will get pump in price with new huge market.
Current BTCC Stats