This is the oldest exchange that is alive up to date, its anonymous and always had good prices on BTC.
Lately USA SEC/FBI targetted them, blocked bank accounts and as BTC-E says - took 45% of their funds.
To everyones surprise BTC-E stated they will come back, pay people 55% of what they have and put rest as 1:1 tokens until they make money from fees to buy them back.
Whole September was passing and we had more and more news with good ones yesterday.


Literally minutes ago BTC-E.NZ (previously .com that is seized by US Gov) got live.


You can login and check balances and speak in trollbox. You cant trade as trading will be on another exchange.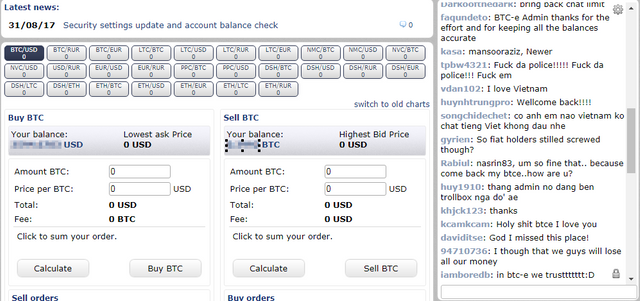 I cant imagine anybody else to come back after FBI/USA Gov attacks.