The (inf)famous U.S. Securities and Exchange Commission (SEC) announced the temporary suspension of trading in the securities Bitcoin Tracker One ("CXBTF") and Ether Tracker One ("CETHF") .
If you remember those are ETNs in Sweden that were able ot trade despite ETF issues - i wrote about that before.
The file is here - https://www.sec.gov/litigation/suspensions/2018/34-84063.pdf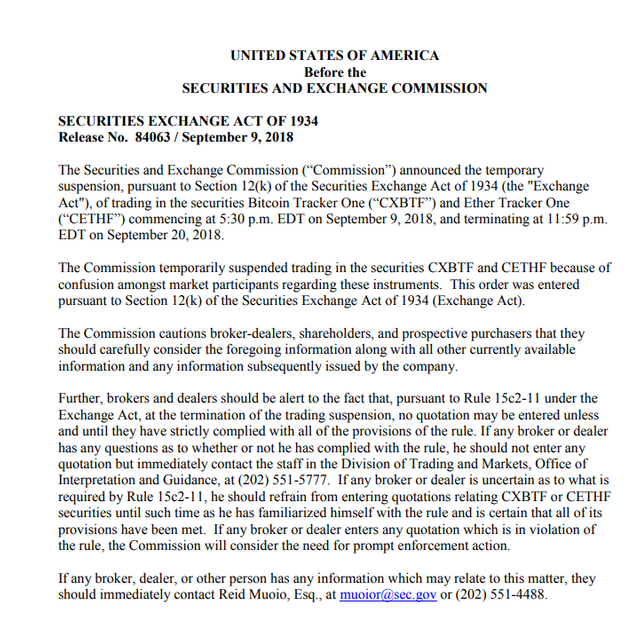 Down we go, markets already responded as it looks SEC gonna bring more and more trouble to other investors and ETFs if it even finds a way to stop ETN that legal and in EU.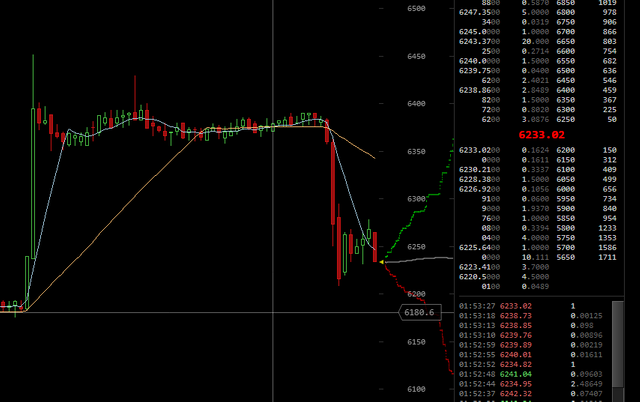 Markets are already not too happy.