Bitcoin Cash Launched - Stats Up to Now
It took 5 hours to find first blocks but now its all live and trading at few spots.
I did not redeem my BCC/BCH from Electrum yet just used those that got on Exchanges.
Markets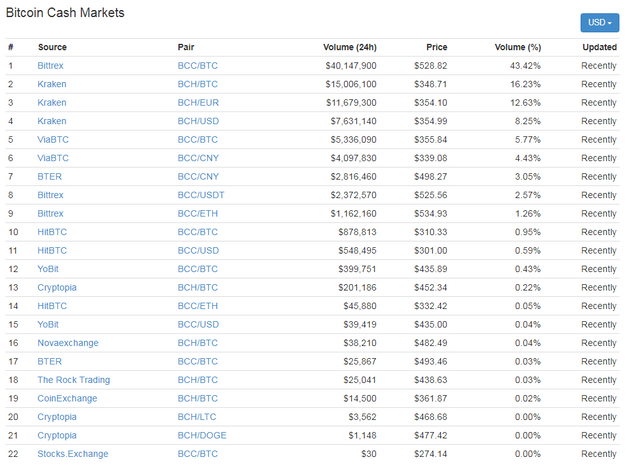 Look at possible arbitrage options but be aware - deposits are often closed or take loads of time.
Network

Bittrex


They added BCC fast and started trading after first block. Numbers are sick.
IMPORTANT
Arbitrage currenctly doesnt work. So sure you can buy cheaper on Coinexchange or HitBTC but moving coins will not work. Bitstamp and BFX still didnt credit, so just wait if you have no coins yet.