The symbol of the dragon and the phoenix is an ancient Chinese symbol of good fortune.
The phoenix and the dragon represent Yin and Yang. The phoenix is Yin the dragon is Yang.
The pheonix represents virtue and grace, the dragon brings prosperity and success.
When they are together they create perfect balance and harmony.
The dragon and pheonix would often be pictured holding or chasing a ball, the ball is actually a large pearl. The pearl is another ancient Chinese symbol representing wisdom, spiritual energy and enlightenment.
In this drawing I have replaced the pearl of wisdom with the bitcoin emblem.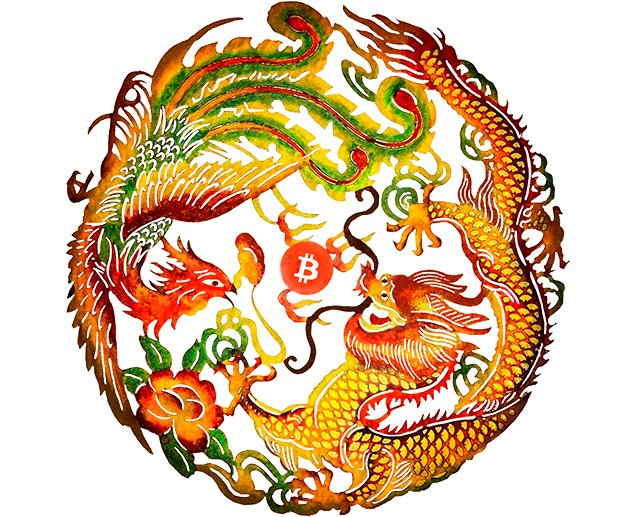 This artwork is available on my red bubble store as art prints, T-shirts and apparel or as gift items.
https://www.redbubble.com/people/k3t3r