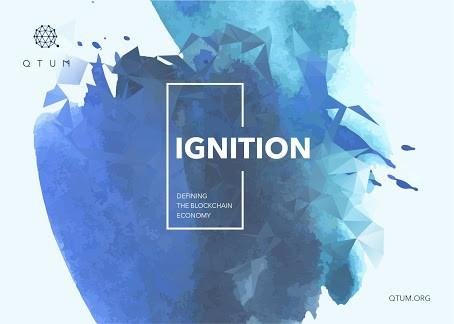 This month has been good to QTUM. It rallies for almost 60% over just 2 weeks. I'm quite disappointed with myself for not catching this rally because I was focusing on Wings DAO since I just discovered that they are opening a DAO forecast market a week ago (Will write about that tomorrow).
Thankfully, yesterday @paperbull generously give me a trade insight in regards of QTUM and the reason of it's rally.
The main reason for this rally is the QTUM's Dev effort to move from ethereum's blockchain and onto it's own blockchain. They call this update as QTUM Ignition. The good news is, tomorrow, October 4th, QTUM's main blockchain will go online!
So what's the big deal?
That's what I ask myself at first. But turns out, this is a huge deal. By having their own blockchain, QTUM can scale up way bigger then before and they are not just a token anymore, they are cryptocurrency with their own blockchain.
The best part is, this update will make listing on more exchanges highly possible thus opening up much more market for QTUM thus jacking up its price. But don't take my word for it, look at this chat leak from the dev that I found on Reddit.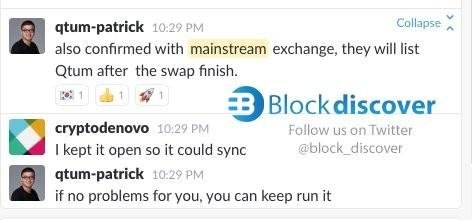 From that chat and from the info I gathered from forums, it seems that Patrick is speaking about Bithumb and other exchanges listing of QTUM. For those of you who don't know, Bithumb is one of the largest crypto exchange in South Korea.
And as we know, S.Korea is a major powerhouse for crypto that can cause major price change. Just take a look at Zcash if you don't believe me.
All and all, I decided to hop in at around $11.05. Around this price seems to be a good time to enter since it just finished doing some correction. I'm pretty confident about this, so I set my goal at around $15 if the exchange rumor is true.
Follow @paperbull if you find this hint as helpful, because he's the one telling me about QTUM.
Goodluck, trade well!