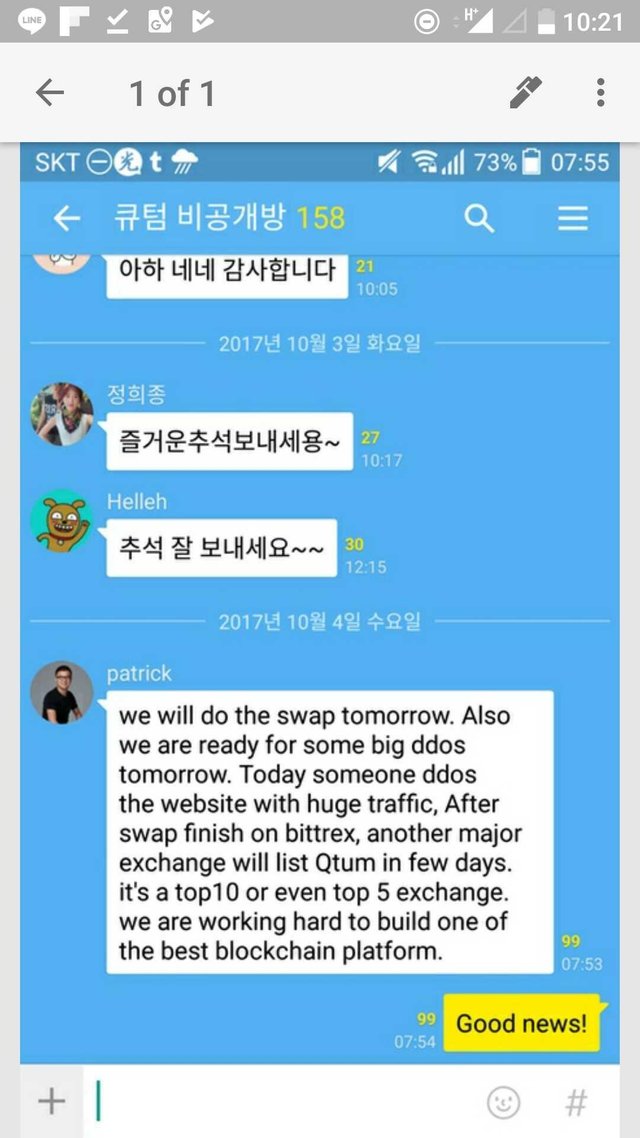 Previously, I wrote a piece about QTUM rallying today. Turns out my prediction were true. Overnight it bump up to 10%.
Today's pump is most likely caused by QTUM token swap being finalized. And now QTUM has their own blockchain.
This is just the beginning, further pump is going to happen as QTUM is rumored to be listed on one of the big 5 exchange in the world. This rumor has been proven in the official QTUM slack by Patrick QTUM himself.
Some of you might say I'm a fake news. But I have confirm this screenshot with good people at r/qtum and lots of them also saw this statement.
By the time this piece is written, QTUM is valued at $11 and with the exchange becomes reality, I'm sure it'll bump to $15 easily.
Goodluck folks, trade well.