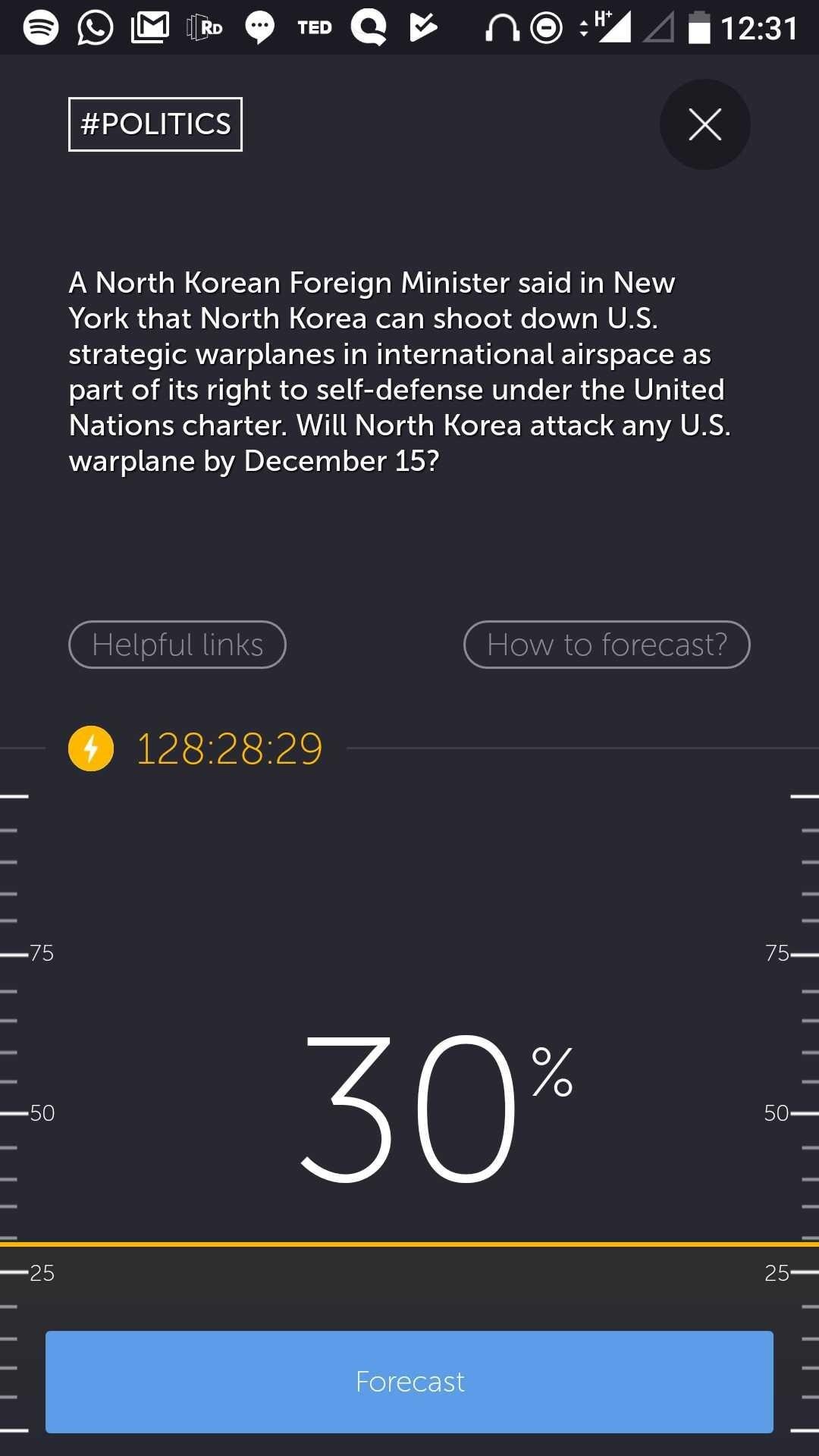 Cindicator, one of the leading prediction market in blockchain industry has recently posted this question in their forecast. With oddly specific date, they ask their users to forecast the outcome of the event. Will North Korea shot US warplanes around that date?
Cindicator seems to use the idea of "ideagora" to tap on their massive user base to solve certain problem or to forecast an outcome. They are most likely selling the result for companies or institution while the user is rewarded with tokens. The idea of million mind is better than 1 expert mind has been successful in helping company like P&G and Goldcorp in the past.
So if this forecast is correct, then we're both glad and screwed. We are glad that this ideagora theory is true and can accurately predict a world war, but we are screwed cause its a frickin world war.