Zuckerberg is wishing he would have just gone full Bitcoin...
Mark Zuckerberg may be wishing he stuck with his initial thoughts right about now...
The Facebook CEO is currently in the midst of hearings on Capitol Hill to defend his cryptocurrency project.
A project better known as "Libra".
The House Financial Services Committee has been grilling Zuckerberg on the ins and outs of Libra and how it will work exactly.
I think right about now, Zuckerberg may be wishing he stuck with his initial thought of integrating bitcoin onto the Facebook platform instead of creating a brand new currency...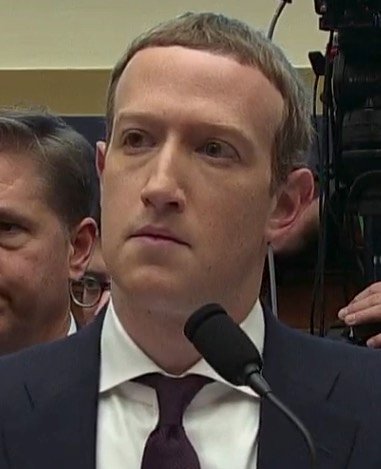 (Source: https://twitter.com/privacyhalt/status/1187067673781227520)
Did Facebook really plan on using Bitcoin initially?
According to a leaks from Facebook staff, the answer is "YES!"
More about that can be seen here:
https://steemit.com/bitcoin/@jrcornel/bitcoin-was-facebook-s-first-choice
The reason they didn't go with it is because they thought that the bitcoin technology was not able to scale to the 2 billion users that Facebook has, well at least in its current form anyways.
Whether they are right or not is a moot point because we will never know as Facebook went ahead with launching their own stable currency that is backed by fiat reserves instead.
Whether that will ever actually see the light of day is questionable at this point due to massive regulatory push-back thus far.
The entire crypto market is taking it on the chin as Zuckerberg tries to plead his case: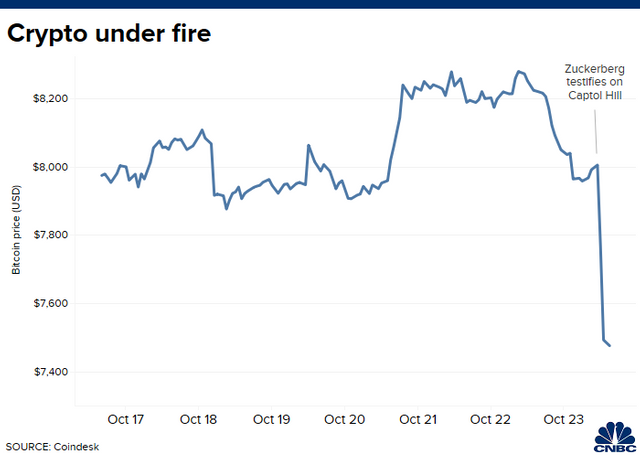 (Source: https://www.cnbc.com/2019/10/23/bitcoin-plummets-as-cryptocurrencies-come-under-fire-from-congress.html)
The scrutiny on Libra is precisely why it will be difficult for a cryptocurrency to succeed in disrupting payments.
In my opinion, the reason that regulators haven't come down harder on Bitcoin, specifically in the US, is because they have learned that it isn't really a threat to the US dollar.
If it was a threat, I believe they would do everything in their power to stamp it out, and rest assured we haven't seen anything close to what they are capable of in terms of squeezing it.
Bitcoin is mostly being 'allowed' to grow up and survive due to it being more of a store of value alternative investment.
It is trying to replace gold, not the dollar.
For that reason it isn't being seen as a major threat by most governments. Plus you have the revelation that it's not quit as anonymous as once thought, which only helps.
Anyways, even if it is only going to be a store of value, there is still over $8 trillion in the gold markets alone and that doesn't take into account the amount of money in other store of value type investments like collectibles and real estate.
Tons of runway out there still folks.
Stay informed my friends.
-Doc