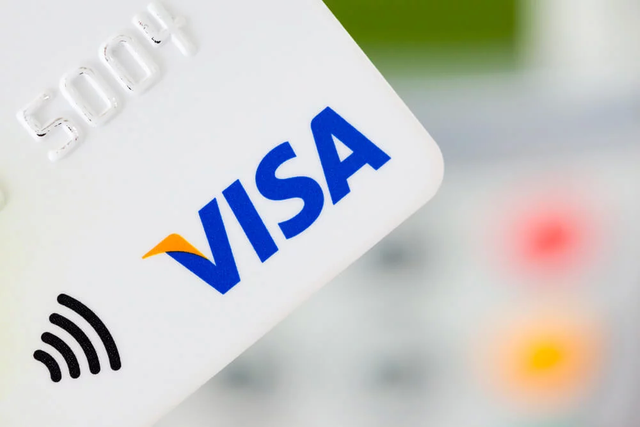 This is why bitcoin is going to catch on...
In a surprising move, Kroger announced that they would be suspending Visa purchases in hundreds of stores and fueling stations due to "excessive transaction fees" being levied by the Visa credit card company.
Specifically, Kroger announced that 142 supermarkets and 108 fuel center locations would stop accepting Visa by April 3, to be precise.
We all knew that credit card companies were making a killing on the backs of merchants...
However, this next part is where things get really interesting...
Kroger interested in bitcoin?
After hearing this news from Kroger, Morgan Creek Digital announced that they would fly out to meet with Kroger about possibly integrating the bitcoin lightning network.
Pretty cool right?
It gets better...
Not only did Kroger catch wind of this offer, but...
Kroger took them up on their offer!
After the offer was posted on twitter, someone from Kroger Digital contacted Morgan Creek and had a meeting with them about implementing the bitcoin lightning network and digital assets as a low cost alternative to credit cards.
From there, it is said that "things are progressing".
More about exactly what happened can be seen here:
https://www.ccn.com/kroger-ditches-visa-discusses-accepting-bitcoin
This is possibly the beginning of the end for credit cards.
Credit cards have mostly held a moat around payment processing for merchants of all sizes. That means they could charge "excessive transaction fees" simply because they were pretty much the only game in town.
However, bitcoin and digital currencies are likely going to change all of that.
If we can get a couple large retailers/merchants to start accepting crypto I think we will see the flood-gates open and just about every retailer rush to get crypto added as a payment option.
It makes sense financially for them to do so.
Credit card companies will either have to come way down on their fees or change their business model entirely to that of something much closer to tokens or cryptocurrencies.
This is likely just the tip of the iceberg...
Stay informed my friends.
Image Source:
https://www.ccn.com/kroger-ditches-visa-discusses-accepting-bitcoin
-Doc