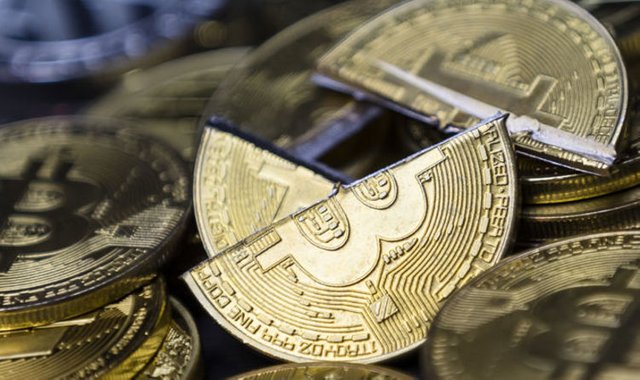 Prices tend to take the stairs up and the elevator on the way down.
Crypto investors just got a nice reminder of that today.
Bitcoin is currently barely clinging to $6,900 after trading around $7,300-$7,400 for much of the past few days.
In fact, bitcoin hadn't seen $6,900 since August 30th.
Almost a week of gains wiped out in a matter of hours.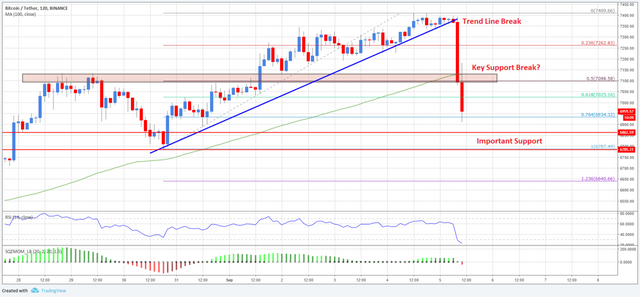 (Source: https://coingape.com/bitcoin-price-analysis-btc-usd-nosedives-below-key-support/)
What was the culprit?
Unlike times in the past when it wasn't entirely clear what sparked the round of selling, it was pretty clear what caused the drop today.
Goldman Sachs put out a note saying they were shelving their plans to launch a crypto trading desk any time soon due to regulatory uncertainty.
More about it can be found here:
https://www.cnbc.com/2018/09/05/bitcoin-falls-after-goldman-reportedly-drops-crypto-trading-plans.html
As you might have guessed, the market didn't take that news positively.
Bitcoin and the rest of the crypto space began immediately selling off, with altcoins bearing the brunt of the pain.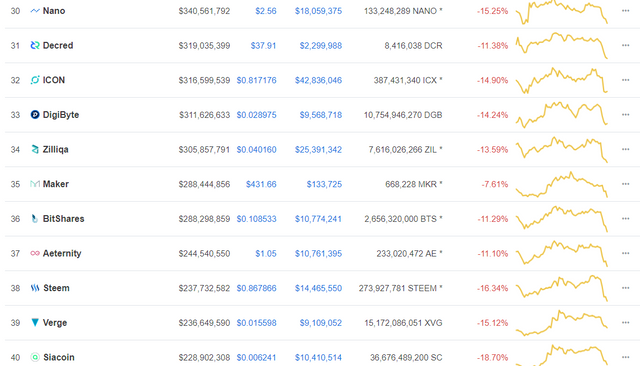 (Source: https://coinmarketcap.com/)
As I type, just about every altcoin in the top 50 is down anywhere from 10%-20%.
Ouch!
Bitcoin is down roughly 6%.
Not as bad as it sounds?
Clearly the market is back in shoot first ask questions later mode as the announcement from Goldman wasn't nearly as bad as I just made it sound.
They said they were shelving plans to launch a crypto trading desk for now, due to regulatory uncertainty.
Did you catch that "for now" part?
That means that when there is more clarity they will likely come right back to it.
The other thing is that Goldman said instead of launching a crypto trading desk, it was going to focus on building out custody and storage solutions for institutional investors.
Something that could be argued might even be slightly more bullish then a crypto trading desk would have been.
It opens yet another door for institutional money to enter the space.
Yet markets are down YUGE across the board.
Does that make sense?
Not really, but many things in crypto don't make much sense.
However, there was one interesting observation on my part...
I pointed out a few days ago how short sellers were continuing to pile into bitcoin even though it was going up. Something we haven't seen much of lately.
https://steemit.com/bitcoin/@jrcornel/bitcoin-margin-short-positions-are-piling-up
In the past, short positions had tended to pile up near bottoms.
I'm not pointing any fingers here but if I had to guess I would guess those short sellers knew this Goldman news was coming out and they were either traders at Goldman taking up those positions, or friends of Goldman looking to lock in a guaranteed 5%-10% profit when the news broke.
Things that make you go hmm...
If the SEC wants to investigate bitcoin price manipulation, that might be a good place to start.
Stay informed my friends.
Image Source:
https://www.express.co.uk/finance/city/1013339/bitcoin-price-latest-update-crash-ethereum-litecoin-xrp-bitcoin-cash
Follow me: @jrcornel