Analyst who accurately predicted Bitcoin reaching $2000 in 2017 is back at it again

And you won't believe what he predicts next...
Kay Van-Peterson raised some eye brows late last year when he made the bold call that Bitcoin would break the $2000 mark easily in 2017. 
At the time Bitcoin was trading for around $700 per coin and had never traded anywhere close to his prediction levels. 
Fast forward less than a year later and his prediction was right (and then some) as Bitcoin nearly reached $2800 so far this year.
After regrouping and reassessing the current market place for Bitcoin, Kay Van-Peterson had this to say about where he thinks Bitcoin goes next.
"I think you see Bitcoin reaching $100,000 dollars per coin within the next 10 years"
Yes you read that right, $100,000?! That would represent almost a 50X return from current levels.
This would not be the first time someone has thrown out outrageous price predictions regarding bitcoin.
I wrote a piece a couple weeks ago talking about Wences Casares and his million dollar Bitcoin call. It can be read here:
https://steemit.com/bitcoin/@jrcornel/want-to-become-a-bitcoin-millionaire-here-s-how
How does Van-Peterson arrive at Bitcoin $100,000 within 10 years?
He says that he is assuming cryptocurrencies will account for roughly 10 percent of the average daily volume of all fiat currency trading within the next 10 years. The average daily dollar volume currently for the currency markets is just over $5 trillion dollars. Take 10% of that and you get $500 billion.
According to Van-Peterson, Bitcoin will account for roughly 35% of that total market share ($500 billion). Which comes out to roughly $175 billion of Bitcoin traded on a daily basis. 
From there Van-Peterson says that Bitcoin's market cap should be roughly 10X it's current average daily trading volume. Which would be 10 x $175 billion, or $1.75 trillion. 
By his calculations, there should be approximately 17 million bitcoins in circulation 10 years from now at the current inflation rate. Then if you divide that 17 million number of coins by a market cap of $1.75 trillion, you get a price per coin of roughly $100,000. 
He will be the first to admit that this is a very rough calculation that is subject to many variables between now and then. 
However, at least he attempted to use some data and (arguably) reasonable projections to back up his dollar target. 
Whether you believe his projections or not, this was my big take away:
After finishing talking about his calculations for why he thinks Bitcoin will reach $100,000, Van-Peterson concluded with this:
"Cryptocurrencies will survive in the long run. This is not a fad. Cryptocurrencies are here to stay."
In his opinion there will likely emerge a handful of winners from the space and Bitcoin will be one of those winners mostly because of it's first mover advantage.
Now, we just have to make sure Steem is one of those handful of winners as well...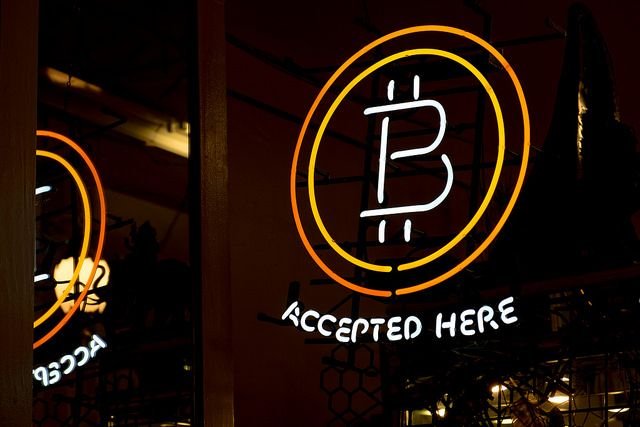 Personally I kind of doubt his $100,000 price prediction, but I also didn't think Bitcoin would almost hit $3k just 6 months ago, so there is that. 
I found his conviction regarding the entire cryptocurrency space in general very, shall we say, encouraging. 
Stay believing my friends!
Sources:
http://www.cnbc.com/2017/05/31/bitcoin-price-forecast-hit-100000-in-10-years.html
https://cointelegraph.com/news/cnbc-covfefe-bitcoin-price-could-hit-100000-in-10-years
Image Sources:
https://www.crypto-news.net/bitcoin-hit-2000-usd-2017/
https://www.bloomberg.com/news/videos/2015-03-10/hard-to-lose-money-on-european-stocks-van-petersen
http://www.notey.com/blogs/bitcoin
Follow me: @jrcornel