China Starts Bitcoin Regulation
BTCChina and ViaBTC announced to close their Stock Exchanges by September 30th !
It Is Clear...China is Serious this time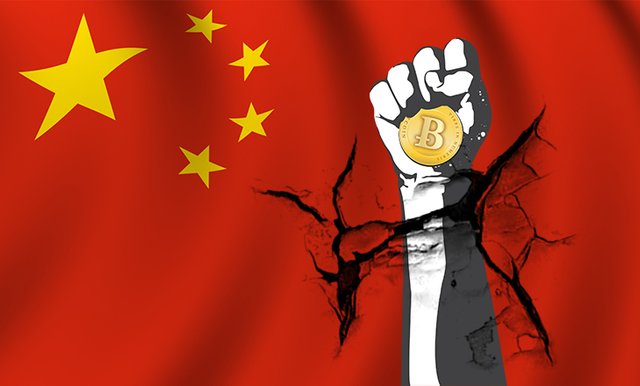 The Charts of all Crypto Currencies reacted with a massive Price Decrease.

(https://steemit.com/bitcoin/@joshbreslauer/the-end-of-a-bitcoin-era)
Hope dies last.
But it was big news when BTCChina tweeted, that after carefully reading a message released by Chinese regulators on September 4th, the BTCChina stock market will close on September 30th !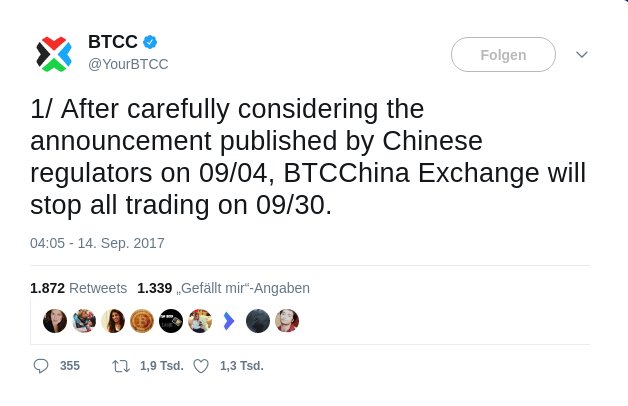 https://twitter.com/YourBTCC/status/908285586368167936
During the day, ViaBTC published the same statement.
ViaBTC reacts to the news of the chinas central bank and other authorities of regulatory policy about the risks of ICOs.
As a responsible exchange platform for the trading of crypto currencies, ViaBTC has taken the serious decision to implement the" spirit "of the policy.
We will officially close the website "viabtc.com" for exchange trading in China on September 30th.
But BTCChina and ViaBTC will continue to operate the mining pools and cloud mining.
The fact that these stock exchanges close, should finally make it clear that the PBOC (the Chinese central bank) is serious this time.
It was no FUD that Bitcoin Stock Markets will be banned or at least heavily regulated in China.
First the markets started slowly to react to first rumors, which became a proper panic sell, when the news came out.
The prices of all cryptocurrencies decreased by 10-30 percent within a few hours or days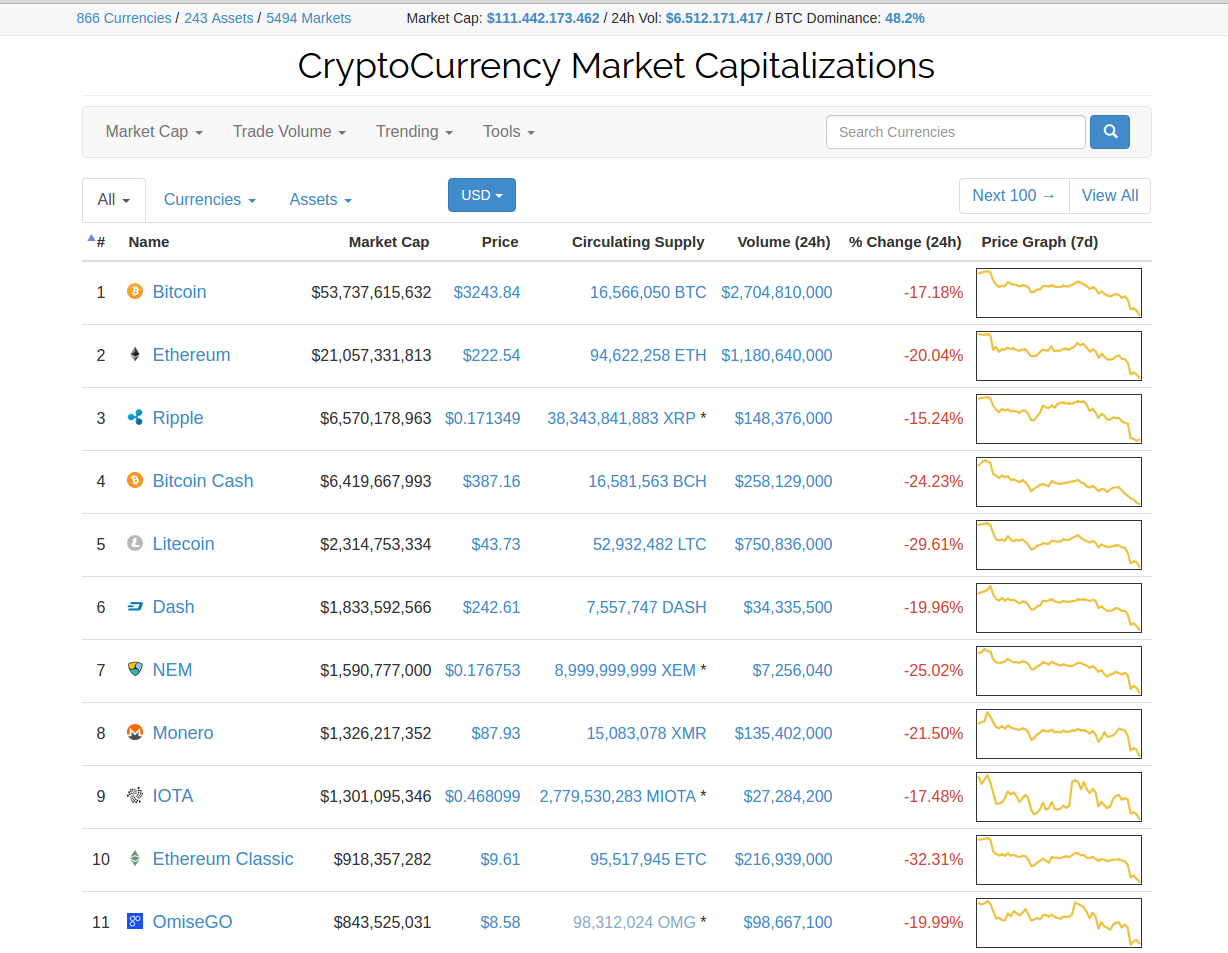 There was no safe haven within the crypto currency markets
All assets were in free fall.
---
To classify these Dumps, we should consider two facts:
First
The crash follows a massive uptrend !
In the one-month period, , the loss is less serious.
Litecoin and Bitcoin Cash are still in profit within the last 30-day period and most cryptocurrencies just lost some of the gains since august.

Second
This is actually the second part of a dumb that follows an all-time high of 4,900 dollars per btc (or $ 179 billion total market capitalization).
From this all time high, the price and market capitalization have decreased about 40%.
The PBOC publised this influential circumstance while the Bitcoin ecosystem experienced new heights with thinner air of support.
So, these price movements can't be understood as an isolated event.
(YTD chart)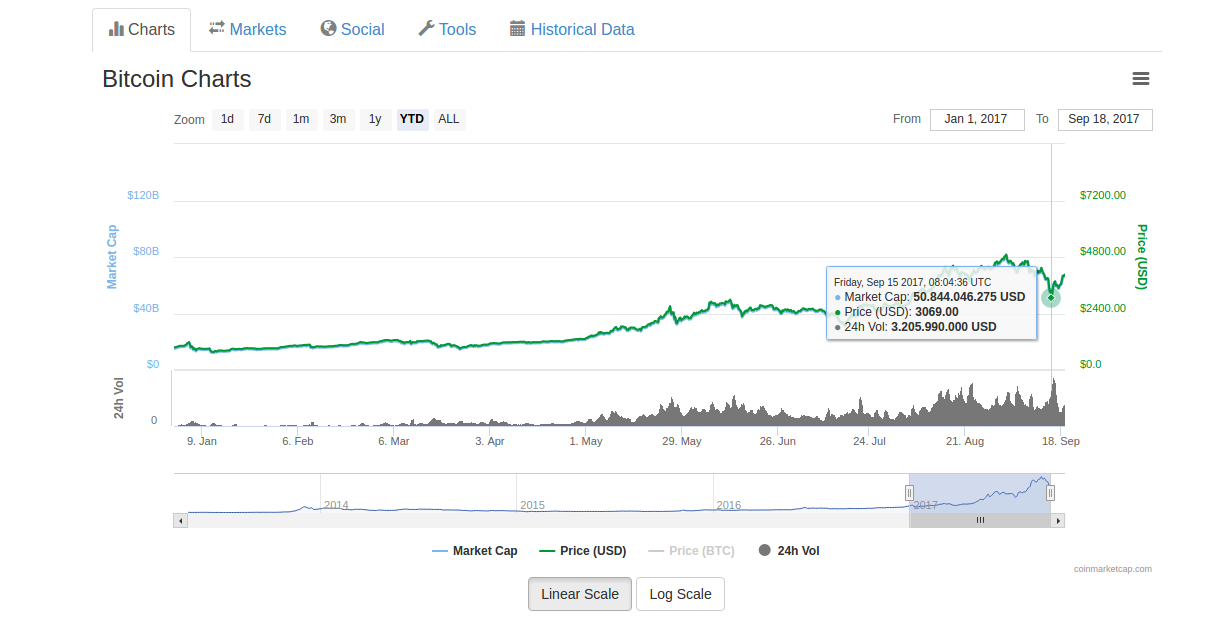 The Bitcoin price already recovered to ~ $ 4070 at the moment !
(7 days chart)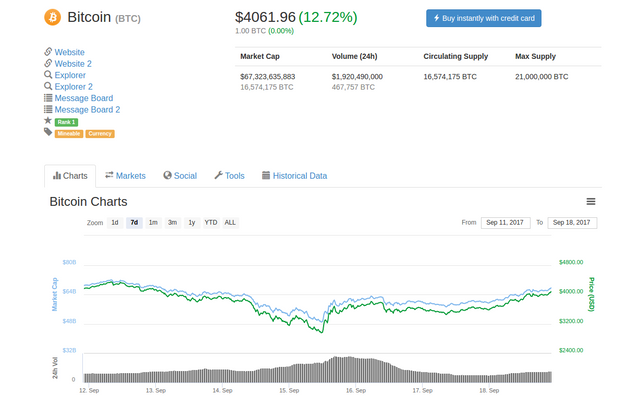 But this scenario and it's meanings shouldn't be underestimated for the bitcoin markets and ecosystem.
China is an very important market for Bitcoin and Crypto Currencies and it is quite obviously that this market will be restricted or completely eliminated.
---
The worst versions of things to happen is, that China will close all exchanges !
Also possible would be that the shutdown of BTCChina and ViaBTC is just a result of Chinas "ICO Ban"
(china is temporary banning the trade with "initial coin offerings"
https://cointelegraph.com/news/china-ban-on-ico-is-temporary-licensing-to-be-introduced-official)
Both exchanges have contributed to some ICO trading.
In order to avoid even worse consequences such as a total ban, they decided to guess the government's intention and to fulfill the wishes demonstratively and preventively.
These platforms want to seperate from the exchange part of their business to comply with the new regulations and to keep at least the Mining Business.
Another not hat bad version would be that the PBOC want to create a monopoly.
It would be nothing new for Chinese Economy Planning, if new markets are allowed to evolve in a state of unregulated market anarchy.
The regulators are investigating the risks and opportunities of the new markets and ultimately creating monopolists which are well under control.
---
references:
https://coinmarketcap.com/
https://twitter.com/
https://bitcoinblog.de
https://www.coindesk.com
https://cointelegraph.com
---
---