The 4th time the charm, right?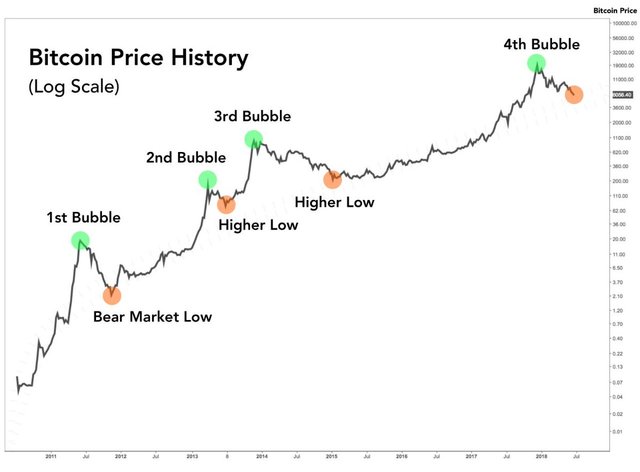 Bitcoin has put in a higher low in each of the 3 previous bubble cycles.
Will history repeat and we see a 4th higher low on the 4th bubble?
If that is the case are we close to it now or do prices need to retrace considerably more first?
The last one bottomed right around the prior high.
That would indicate bitcoin has much further to fall first.