How many people touched Bitcoin up to 2017 and what is the current adoption pace?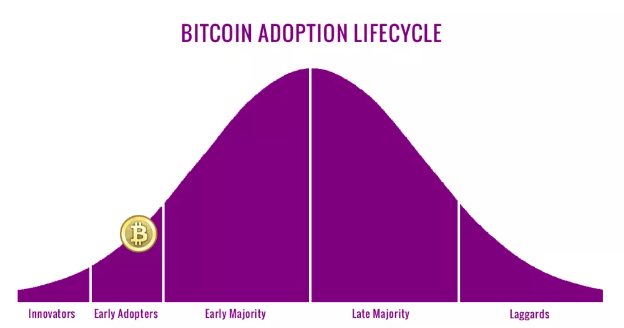 While thinking about Bitcoin value one must ask what is the real Bitcoin adoption. This is hard to calculate but let's try to elaborate a bit:
Target population
World population is currently about 7.5 billion of people so we have maximum physical limit. It would be nice if all of them were Bitcoin users but it's not possible for multiple reason, let's expand it more.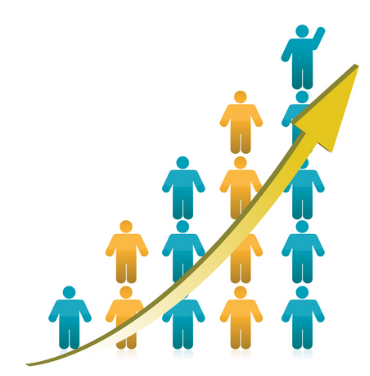 Let's find some target group for potential Bitcoin users. First we cut some age groups. It might be a bit discriminatory but it's for modeling purpose.
Let's cut people 0-14 years
Let's cut people 65 and more
Furthermore, we cannot take all population as the base but only people with internet connection and we will get 3.7 billion people as our base. Now cut mentioned age groups, 0-14 and 55 and above, and we will have remaining 57% of population and it makes 2.1 billion people who are our target group for Bitcoin adoption (people with internet and proper age).
Bitcoin network
Now let's take a look at Bitcoin network. There are 11,511,004 addresses with balance greater than 1$. Many users might occupy multiple addresses so actually user count might be even 10 times smaller.
Current adoption
Current projected Bitcoin adoption is between 1 million to 10 million users
Ok, let's assume there are 10 millions users. Then bitcoin addoption among target user group is about 0.46%. If number of users is only 1 milion users then Bitcoin adoption is about 0.046%. It's highly probable real state is somewhere between these numbers. In summary current Bitcoin adoption is between 0.046% - 0.46% of target population.
Price after partial and full adoption
So we have approximate Bitcoin adoption about 0.46%, resp 0.046 % in target population. With this calculated adoption, real Bitcoin price is current price - about 1800 USD.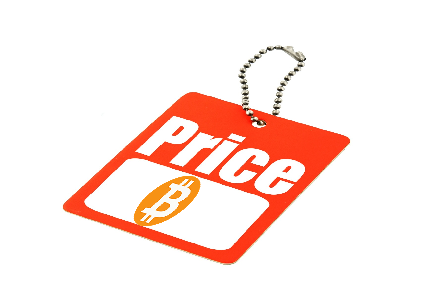 What price we can see if there is 10% or even 100% adoption and price grows linearly (which is quite reasonable expectation). Here is the projection
0.46, resp. 0.046% is real 2017 adoption... with current price 1800 USD
10% Bitcoin adoption..... 1 BTC should be around 39,000 USD, resp. 390,000 USD
100% Bitcoin adoption.... 1 BTC should be around 390,000 USD, resp. 3.9 million USD
So when you (in few years) see prices like these, don't be that surprised, it's just math while Bitcoin is gaining major adoption. And when you hear someone predicting these insane numbers, well, that person not be that insane. And these projections are very conservative because even many younger people are adopting technologies and also Internet coverage is increasing in time and these calculations ignore those positive fact.
Adoption pace
Adoption pace is also hard to determine except some approximation based on wallet counts and price. Wallet count is about 10x compare to 3 years ago and price is about twice. Based on that we can estimate 5x growth of user-base in 3 years. Based on this, next year Bitcoin (and crypto in general) can reach adoption about 1% of target population. It's also worth to mention that current price is undervalued to adoption pace or another explanation might be that three years ago we had big price bubble which is also possible. However with current adoption pace it will take about 5 years until 10% of target population adopts Bitcoin and then next 2 years until full adoption, so it's 7 years to full adoption. It might take less due to various factors but I doubt it will be be slower than 7 years from now.
Conclusion
To finish this article without counting, I'll give you two most crypto regret quotation I've heard many time through last years:
First is so-called "saver quotation":
I regret I didn't buy when price was XYZ
And the second common regret is so-called "weak-hands quotation":
I regret I already sold for XYZ price
I can tell you I've heard these regrets through all range of prices every year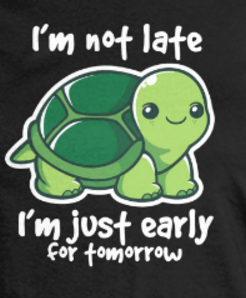 One thing is sure , don't worry about volatility that much, even in 2017 you're still among early adopters and maybe even among innovators. Things is, no matter when you join, you will always somehow profit if the project will not crash completely. But earlier you join, greater your profit might be and also greater your risk as well as we all here are still Bitcoin pioneers. Ok, that's all. May God give us fair monatery system and bless our investment decisions!