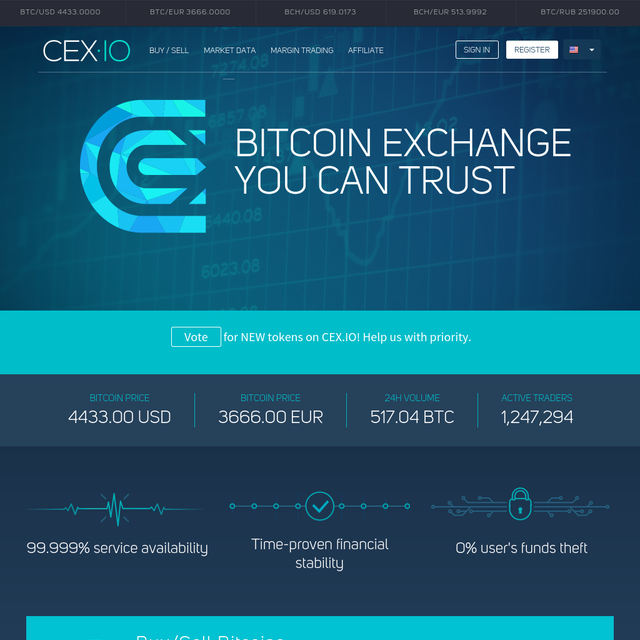 I have heard about Cex.IO before and know it's a popular bitcoin exchange.. but never used it before.
Then today when searching around for different bitcoin affiliate programs.. i noticed Cex.IO has its own affiliate program!
Simply refer users to the site and earn a percentage of whatever they trade.. earn for the lifetime of the customer.
Post the affiliate link onto your facebook, twitter, blogs or here on steemit.
I think this affiliate program could be a good long term earner.. if you refer enough people and they keep using the platform the earnings could be quiet good over the years.
Cex.IO allows you to buy bitcoin and ether using a credit card or paypal.. and then buy / sell bitcoin through the exchange system. They also offer cloud mining and other exchange services.
Supposedly the network is very secure and no money has been lost since the platform started.. as we know this has happened to many exchanges.
Here are a few good videos to get you started:
Buying bitcoin from Cex.io
How to buy Ethereum from Cex.IO
Margin trading with USD and bitcoin
Buy, mine and sell bitcoin all in one place
You can earn bitcoin just by signing up, grabbing the affiliate link and then sharing it with your friends.
A great way to earn bitcoin every week or month.. without doing much work at all.
Click here to register your account on Cex.IO!
What does everything think of CEX.IO? Have you used it before?

Let everyone know what you think in the comments :)