Uhuru-X Exchange was hacked! Another vulnerable exchange!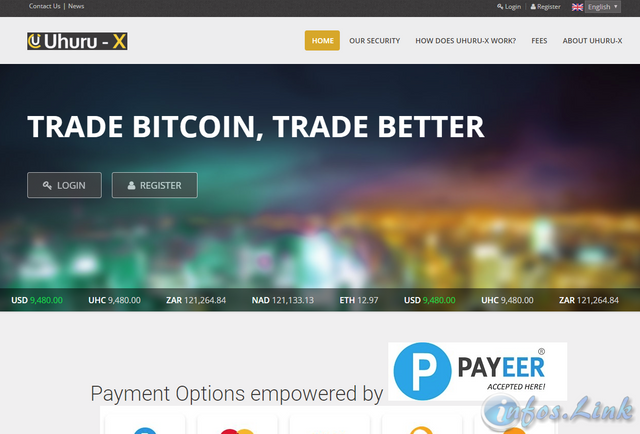 Uhuru-X , A bitcoin exchange got hacked! Luckily they claimed that no btc were stolen. Here is the email we received from them:
Dear Customer,

Our website has been hacked but because we have kept your funds on seperate servers as we have told you in the beginning, all your funds are save and secure and we have not lost a cent in the process.

BECAUSE we are aware of the fact that EXCHANGES are very vulnerable to hacking we have made that decision from the beginning.

We are busy setting up a new server and would like to draw your attention to the following:

The hackers might try and send you some emails, requesting something from you or trying to get some information from you. PLEASE DO NOT RESPOND.
For you to be able to contact us directly to attend to you, PLEASE SEND us emails to

[email protected]

and we will respond immidately to you;
PLEASE send your current user ID no with your request and we will immediately respond. WE WILL NOT SEND YOU ANY OTHER INSTRUCTIONS OR REQUESTS THAN THIS!!
So if you receive any email, even if it looks familiar, only trust this email.

We do apologise for the inconvenience, but we will be up very soon and inform you via our website Uhuru Tribe

Have a great week.

Greetings,

Uhuru-X Team
This email was sent by this address:

I do hope that they did not loose any BTC but I find that this is very rare that a hacker successfully hack a exchange and dont end up with a few BTC. Are they hiding us something to keep their reputation?

Let me know what you think in the comment section.