Introduction:
With the explosive growth of digital currencies and blockchain technology, crytocurrencies exchanges have become part and parcel of the industry. However, hackers and fraudster still consider them the weakest link in the crytocurrency infrastructure chain. These platforms are vulnerable to various security breaches , repeatedly causing severe financial losses for users. More over , many exchanges lack compliance with the regulatory framework which can lead to account freezes or seizures. Some exchanges also have very poor customer services and opaque management, not to mention instances when they just shut down unexpectedly.source . The premium team aims to address the issues of security, reliability, compliance and accountability which are common in the existing cryto exchange market. In order to achieve it, they are launching blockchain.io (a breakthrough European crypto exchange)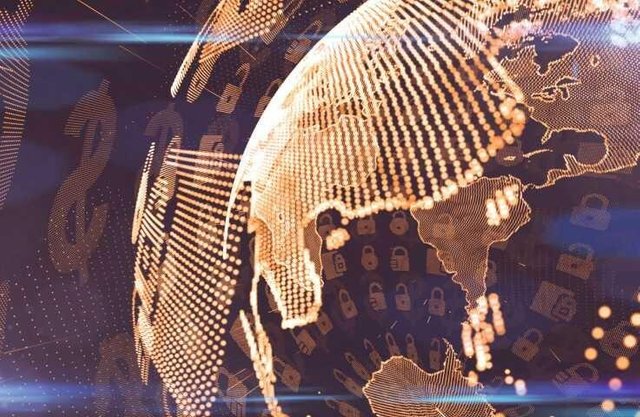 Source
What is blockchain.io ?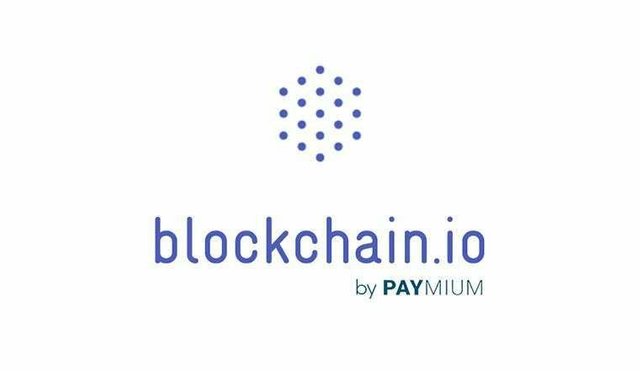 Source
Blockchain.io is a comprehensive ecosystem for secure and efficient access to the internet of value. It aims to become the leading European crytocurrency exchange by 2020. Blockchain.io is the first exchange which is compliant with the requirements of the European relation on payment service provider. Premium through blockchain.io hope to give new investors a bridge between the different blockchains where exchanges can take place transparently and safely.
The exchange is registered with the French regulation authority ACPR and compliant with European banking standards for anti-money laundering (AML) and know-your-customer (KYC) procedure and it is the only cryto exchange whose financial accounts are certified by external auditors.
Paymium
Paymium is not new to the industry, it is one of the oldest Bitcoin exchanges in the world and the first in Europe and it is well known for it security and reliability . It has been operating hack-free since 2013 and this has made it highly trusted . It was founded in 2011 under the name Bitcoin-central . Now paymium wants to apply its sterling operational standard, vast , experience and deep knowledge of advanced crypto technologies to become the leading exchanges through blockchain.io . The platform Currently boasts of more than 170,000 accounts with 98% of it's funds held in cold storage.
Blockchain.io the next level of evolution of the internet
Blockchain.io is built on multiple decentralized networks . It's powered by different blockchains version and accordingly cryptocurrencies . The project will combine the best features of centralized crypto exchange the trading and decentralized settlement based on cross-chain atomic swap. It will also address a number of scalability issues and enable transaction across heterogeneous blockchain powered by different cryptocurrencies such as DAG, POS AND POW. Blockchain.io will also reduce the cost of transaction and will increase the speed of transaction which will facilitate mass adoption of decentralized value network and cryptocurrencies.
Crowdsale to fund the blockchain.io
Investors in the $23m crowdsale of blockchain.io BCIO token will get a 25% bonus on the first day of the sale , then the bonus decrease to 15% in the first week and 10% and 5% in the second and third week.
All unsold tokens will be burned , meaning the exchange could enter the market with an usually low market cap for a project of this stature.
BCIO TOKEN
The BCIO token will be blockchain.io native currency and will grant users special discount on the platform, as well as free transfer between blockchain.io and paymium. The project will raise funds by offering the community it's ERC-20 compliant BCIO token. The ICO exchange rate of 1 BCIO is set at 0.70 euro . The project developers hope to reach a hard cap of 60 millions euro.
Blockchain.io main features
1.compliance with all current EU regulations protecting users fund from being seized or frozen
2.centralized order books(maximum liquidity) and decentralized settlement (higher security)
3.ICO planning and execution services plus liquidity services to assist ICo campaign and listing.
4.safe custody services with encrypted cold storage of funds .
5.Resillence of the system under high volume, heavy traffic Condition, DDOS Attack with the ability to process up to 2 million orders per day.
6.full transparency and regular audit of all accounting records by independent professional auditors.
7.peer-to-peer and proprietary lending enabling traders to borrow money from other platform users.
8.Large variety of basic and advanced trading orders to address the needs of both experts and novice traders.
Note:
There is also an additional 5% referral bonus
available for the referrer and the referee, to
qualify, a contribution must be made using a
referral code that is equal to 100 Euros or
more.
the referral code
emwinVWrVCzugXiWVP3z t
To read more and participate in blockchain.io as the earliest users visit the site
Blockchain.io website
Blockchain.io sales page
Blockchain.io sales and contribution details
And to participate in this contest. Click the link below
Blockchain.io contest by crypto.hype