Coinbase and Many Other Bitcoin Exchange Withdrawal Periods Have Ended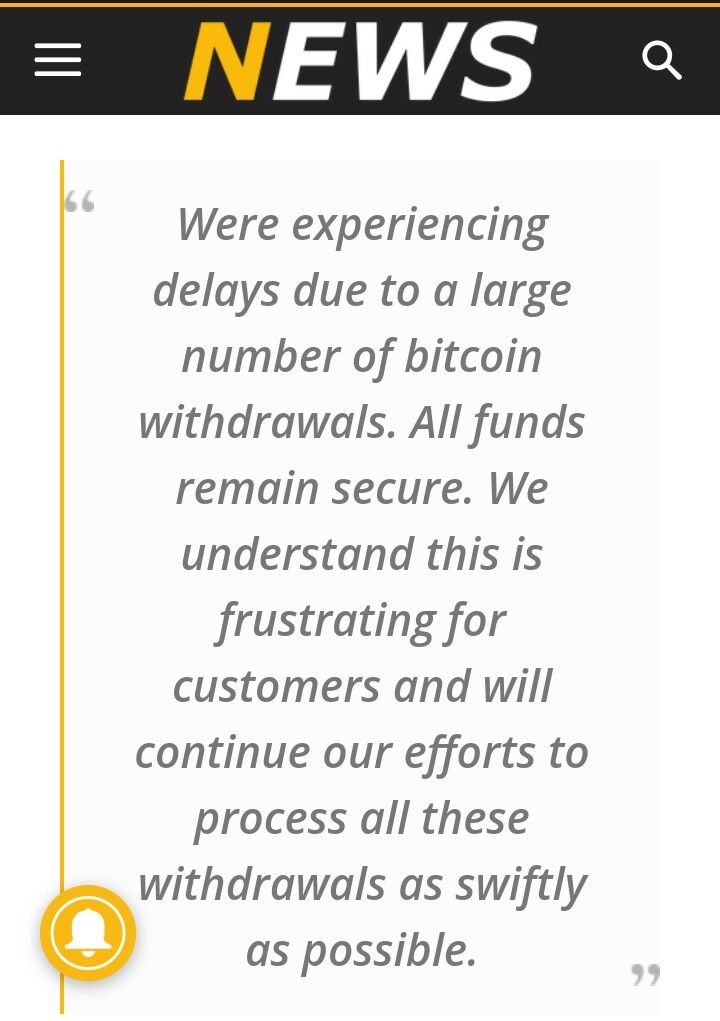 As the Bitcoin Fork Approaches Coinbase Customers Complain About Withdrawal Delays
Over the past few days the bitcoin platform Coinbase has been experiencing some significant withdrawal backlog from customers trying to move their bitcoins in order to obtain bitcoin cash (BCC) after a possible network fork. Since the company stated it would not support the BCC blockchain, and associated token many customers have been scrambling to withdraw. Now the time to withdraw from Coinbase and other exchanges has officially ended.
It seems it's been a difficult few days for the bitcoin exchange Coinbase as the company has been processing a lot more withdrawals lately due to the upcoming August 1 fork. Over the past couple of days, customers have been complaining of twelve-hour delays to get their funds off the platform. Coinbase addressed the problem a few times via Twitter stating;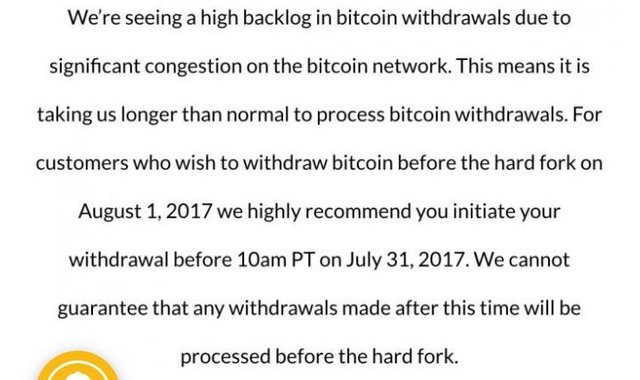 Furthermore, the San Francisco based company suffered from a DDoS attack on July 28 and temporarily went offline. When viewing the Coinbase dashboard customers are greeted with a warning about the company not supporting the bitcoin cash currency. The post warns clients that if they wish to access both bitcoin (BTC) and bitcoin cash (BCC) need to withdraw before 10 am PT, July 31, 2017.
Coinbase and its associated exchange GDAX was one of the first companies to explain that it would not support BCC. In fact, the GDAX revealed this information a while ago on July 19 when many other exchanges not supporting BCC have just announced their plans over the past few days. Because Coinbase has such a large customer base, there's been a lot more complaints directed at their business and customer support.
Following the fork, those who leave funds on exchanges that don't support bitcoin cash like Coinbase, Bitstamp, and a few others will not be able to access tokens on the other chain after the fork settles. As of now Coinbase and nearly every other exchange have officially shut down deposits and withdrawals for the next 12-36 hours so users who want BCC and hold funds on these specific exchanges will not be able to withdraw or claim those funds