A Fork Contingency Plan for the Bitcoin Investment Trust
Grayscale Investments, the sponsor of the Bitcoin Investment Trust has revealed its upcoming plans for the fund if a hard fork takes effect on August 1 producing another digital currency.
The Bitcoin Investment Trust (OTCQX:GBTC) is a fund that derives its net asset value (NAV) from the price of bitcoin. As we've explained in previous articles, lots of individuals are invested in investment vehicles like GBTC either with their Roth IRA or by other means. At the moment with no exchange-traded fund (ETF) in sight, some believe GBTC is the closest mainstream investors can get to that type of investment. Even though there is a significant premium for GBTC, the trust has done well over the past six months in parallel with bitcoin's performance.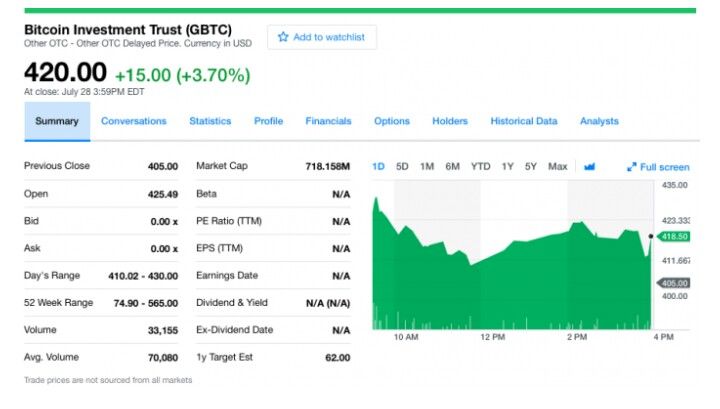 This week GBTC announced what the fund would be doing in regards to the possibility of an upcoming blockchain split. The firm says that there is a chance that "on or shortly after August 1" a new digital currency will exist called Bitcoin Cash (BCC). According to Grayscale, the sponsor will liquidate the proceeds, and GBTC shareholders may benefit depending on the outcome of many variables.
"The sponsor currently expects to cause the trust to liquidate any bitcoin cash associated with the bitcoin held by the trust and to cause the proceeds of such liquidation to be distributed on a pro rata basis to holders of units of the trust," explains Grayscale Investments.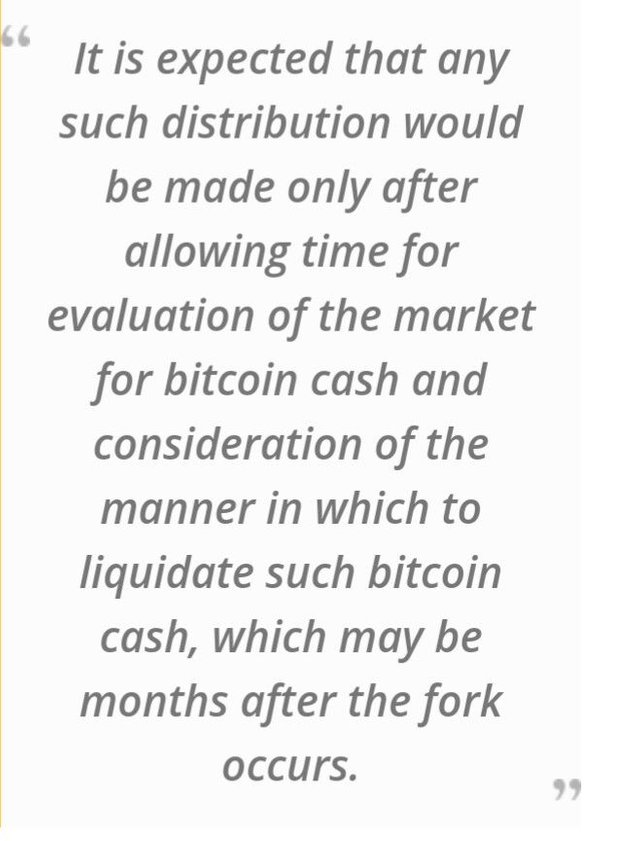 Grayscale details they will consider multiple factors when assessing the Bitcoin Cash market such as whether or not "appropriately regulated exchanges" will list the currency.
"In addition, such distribution, if and when made, would be to owners who held trust units on a specified record date, which is anticipated to be the day the fork occurs," the firm explains. "The amount of any distribution will be net of expenses of the sponsor and the trust, including costs associated with liquidation and distribution."
Further because of the uncertainty surrounding the bitcoin cash currency the sponsor can offer "no assurance" on the distribution process. The distribution may be "delayed or prevented due to technical, regulatory, commercial or other considerations, including security concerns."
As with all bitcoin holders, many people are wondering what to expect this coming Tuesday. It will be interesting to see how all businesses handle this situation. Moreover, hedge funds that manage cryptocurrencies for investors like the Bitcoin Trust will also be deciding on how to distribute this split if it happens.
Grayscale adds, "the sponsor continues to evaluate all options open to the Trust with respect to bitcoin cash, and these plans are subject to change."