Diagram of Upcoming Bitcoin Hardforks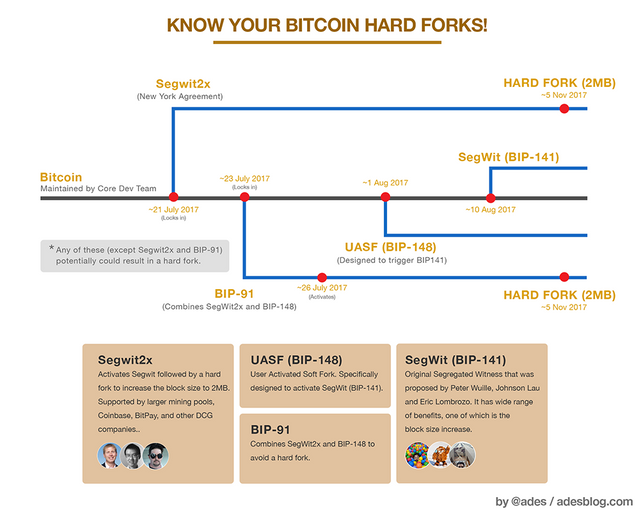 There is So Much Confusion Regarding the Upcoming Changed in Bitcoin.
Personally I wish they would stop messing with my money but it looks like we will have to tolerate this crap. If you continue to hold Bitcoin during this transition I recommend you hold your keys which means setting up your own wallet on your computer or in a wallet like a Ledger Blue, Ledger Nano, Trezor or KeepKey. This way if a split in Bitcoin happens you don't miss out on the newly created coin.
I will not be doing this. I have taken all of my Bitcoin and converted it into altcoins like Steem, Stratis and Flashcoin. I wish everyone luck during the transition and I promise to bring you any information that will help you make decisions to keep your money safe.