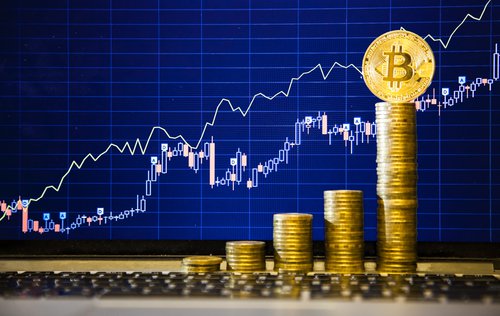 The appeal of blockchain technology can no longer be denied. This decentralized network can offer a wealth of benefits to a range of industries. In fact, it's doing this already.
The financial-, health care-, security- and logistical industries are all taking advantage of blockchain technology, but just what makes it so essential in certain business today? It offers secure, private and immutable transactions by means of a consensus-driven system, resulting in the elimination of a middleman to facilitate transactions. This removal of a third party will save businesses referral fees and any other costs involved.
Blockchain technology also allows for smart contracts. These are self-executing contracts that automatically action payments once certain pre-determined conditions are met. Again, no third parties involved, and offers a complete lack of paperwork as an added bonus.
In addition, blockchain technology paves the way for the integration of artificial intelligence (AI)- and machine learning (ML)-based systems. This opens a whole new avenue of high-volume data analytic solutions, which can be used in a wide range of industries.
It may have been originally created to support Bitcoin, but its many benefits can be used for so much more. It's high levels of security, privacy and immutability make it the ideal technology to be integrated into governmental systems, but is this even a possibility?
It definitely should be. Government is notorious for its rapidly shrinking budgets, rigid, and mostly unchanging, systems and inefficient processes. The question is, is the US government taking advantage of this? Not yet.
Other countries such as Dubai, Japan, India, the UK and China are ready to give blockchain adoption a chance, with the UK even using the technology to facilitate social welfare payments. Dubai has pledged their faith in blockchain by promising that all government services will be using this technology by 2020.
The US is however taking steps, albeit tentative ones, to at least understand blockchain and develop regulations around it.
Our rapidly digitizing world could possibly provide a sense of apprehension to government agencies that are not ready to digitally evolve their established processes. This is where strategic partnerships, such as with CSRA, come into play. These collaborations are key in firstly determining if blockchain is a viable option for single-agency implementation and secondly, in looking into possible use for multiple agencies.
This is actually an important aspect of blockchain implementation and adoption. Businesses, including governments, need to spend time doing comprehensive research to decide if it's the best fit for them. However, if it is, these industries will be able to streamline processes, save money, and offer efficient and secure service delivery solutions to their clients.