Max Keiser talks Steemit! I am falling in love with Costa Rica and I think the recent sell off of stocks is the start of the end of the USD kingship...I predict a 20-70% drop of US stock and bond prices within 2 years!
The following love display (below picture) was taken in front of a mall Avenida Escazú I went to in San Jose Costa Rica: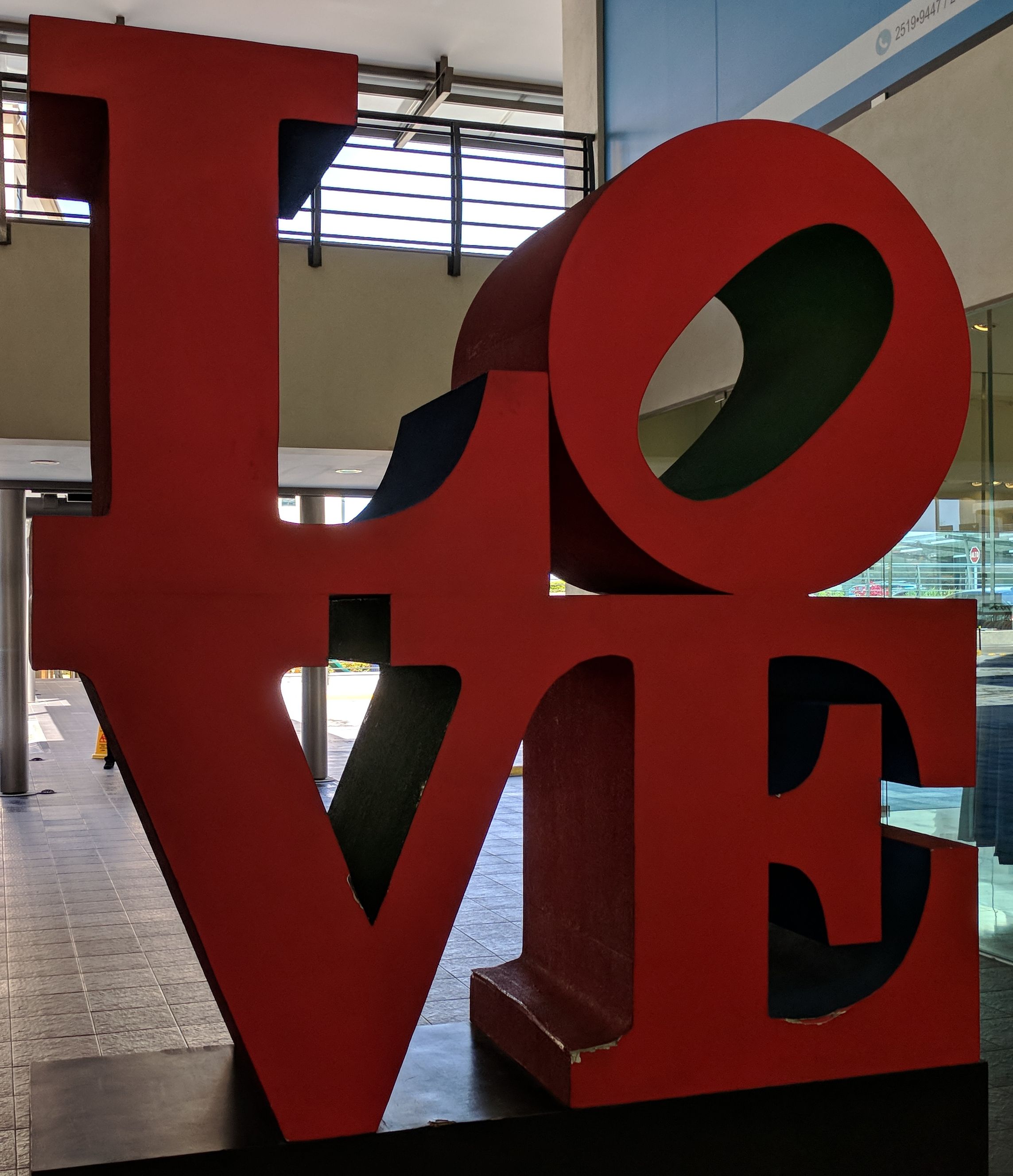 While in Mexico Acapulco last week I took the following shot. Zoom in and you will find the reasons why Acapulco shops are half empty! You will see police standing in back of pick up trucks with machine guns and you will see navy troops walking by. You will also note no customers in the restaurant and for rent signs across the street. Should you be Mexican I would advise to vote out the government until this changes. There is no need for that kind of intimidation: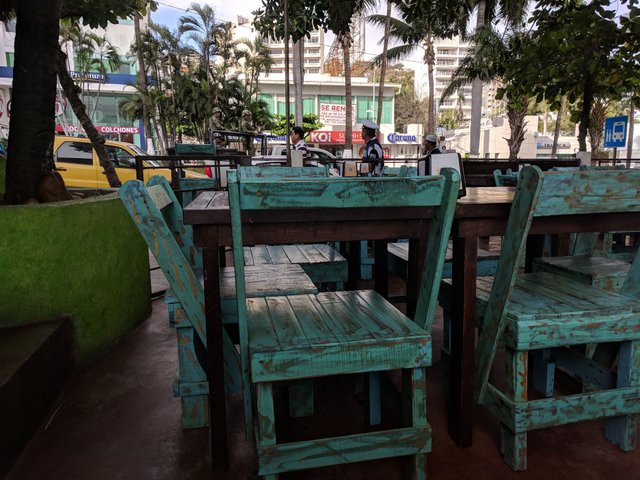 Talking about government stupidity the USA has a central banking system run by a private group of shareholders called the Federal Reserve and has not much to do with the government except the President can pick the chairman. Listen to this former insider Danielle DiMartino Booth speak in this short video clip. To quote her around 35:00 minute mark "The tools they have tried to use haven't worked, it's time for the fiscal authorities to do something and the reason we are in this soup we are in, is because Ben Bernanke tried so hard to offset what congress refused to do for so many years, that now central bank has boxed itself into a corner" "sometimes inefficient players have to go out of business in order to clear the playing field for the next generation of innovation to come alive" :

The below picture is in front of my hotel as I stay in San Jose before heading to the coast and rain forest. Zoom in and see the statue of a couple embraced in dance, maybe this attitude is what is making me fall in love with Costa Rica: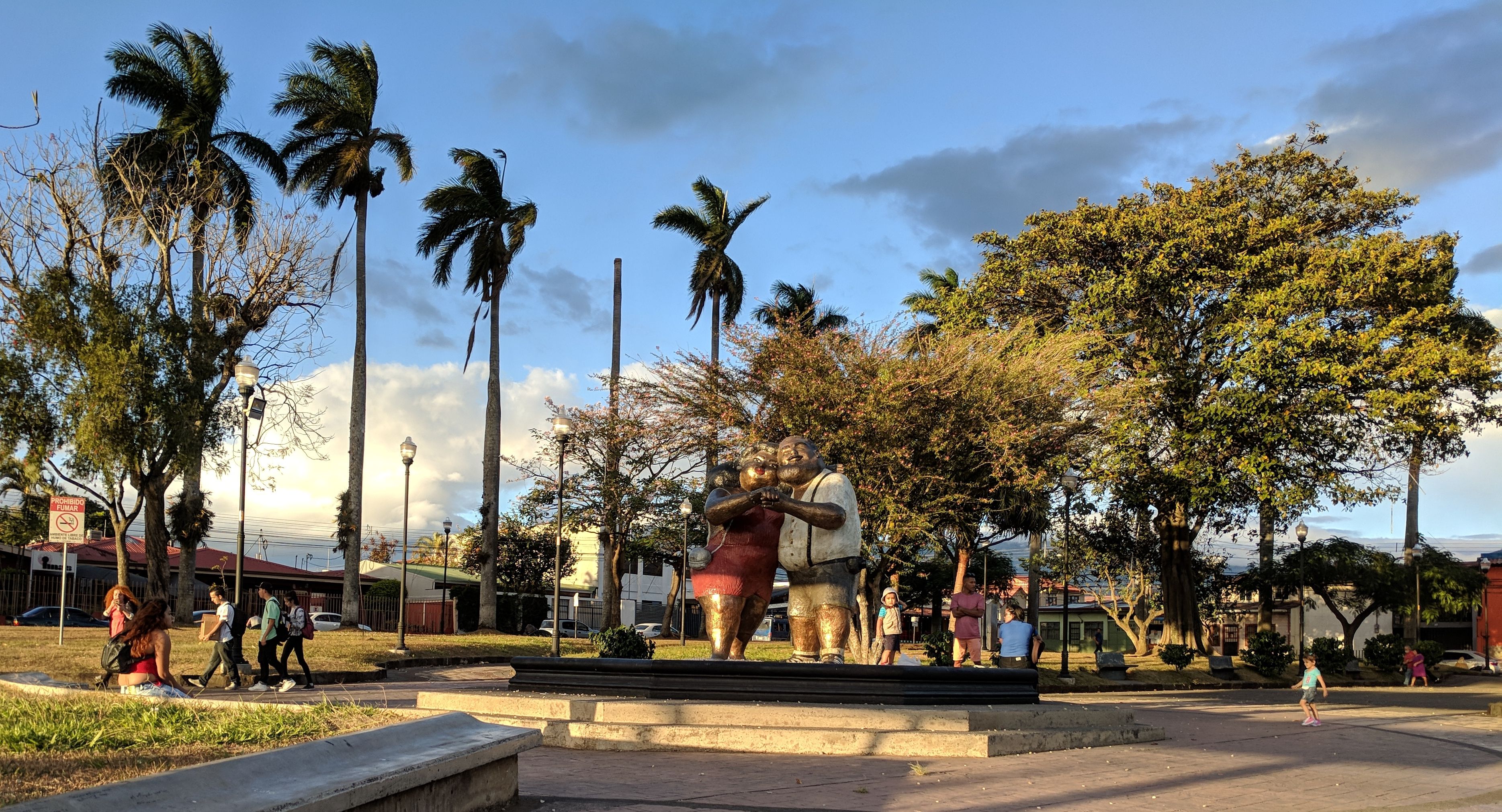 Great short video clip below about major global banks being bankrupt:

The best thing you can do to help this cause is to resteem the post or shop local if you understand the corporate capture discussions.
Please follow me here and do note I will be engaged and thanking people in the comment section to encourage entertaining the readers with funny pictures and hopefully some intellect. Should you comment more than once on this blog please edit your first comment as it seems I am attracting spammers by up-voting too many of em, if not you will be flagged as spam which damages your reputation score on steemit.
Should you want to see 1,000 peso go to hard working poor people please just transfer any amount of steem to my wallet above and it will be 100% transparent for you to see your money in the hands of good causes via posted pictures of the cash money transfer. For more on the steemit blockchain 100% transparent first kind in the world charity click here.
One last short YouTube clip for those following bitcoin and steemit, here Max Keiser talks to Jeff Berwick in second half about steemit:

HAPPY VALENTINE'S...