Bitcoin Bust or Boom?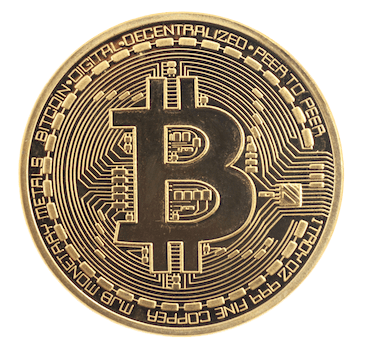 While I appreciate there is all evidence to the contrary, that is, Bitcoin, Ethereum and most of their derivatives has currently crashed, there is something we must tune into.
VOLATILITY goes both ways.
Imagine that bitcoin is a bubble.
A plastic bubble full of air.
Imagine that by it's very nature, this plastic bubble wants to rise through the water in which it is submerged.
Imagine that bubble, contains all cryptocurrencies, each one, generating oxygen within the bubble.
Imagine that oxygen are the genuine industry transformation use cases, the channels and partnerships that are right now adopting the technology and getting ready to scale, therefore rise.
Imagine that the bubble containing all these cryptocurrencies could implode if it falls into the Mariana Trench.
Meaning that regulatory environments world wide destroy the legal use of Cryptocurrency.
POP.
BUST.
The bubble bursts.
All Cryptocurrencies die.
Now imagine that you have gathered all available information on Blockchain projects and Cryptocurrency adoption through the evolution and improvements in the technology.
SURPRISE SURPRISE.
You suddenly find that not only are the Cryptocurrencies generating significant oxygen (real improvements worldwide), there is an undersea volcano, about to generate a tsunami that will push the bubble out of the trench and high into the sky.
Then imagine that the bubble will settle at sea level and expand to become a habitat for humanity at a much higher level than we are seeing now.
This is what I think will happen to Cryptocurrency.
This is not optimism.
This is a reflection of companies like MASTERCARD now reentering Cryptocurrency. Companies like WIREX reintroducing DEBIT CARDS to spend any Cryptocurrency.
If you do the research, you can take a scientific, diagnostic approach to identify that genuine scalability is coming.
If you are wise, you will study the historical diffusion of innovation and understand that every technology transformation went through volatility and failure.
You will embrace failure as a path to success.
And then you will know when and how,
to play your advantage.
When low. Buy.
When high. Sell.
Have you learned your lesson yet?
Now is low.
Think it through.
Then act.
LEARN MORE HERE.
www.glynmaclean.com/bitcoin
READ THIS STORY:
https://www.ccn.com/all-hell-will-break-loose-abra-ceo-predicts-bitcoin-boom-will-return-this-year/