Ripple -the mass printed "banker coin" finishes with 36,000% return in 2017
Source: https://www.wsj.com/articles/peter-thiels-founders-fund-makes-big-bet-on-bitcoin-1514917433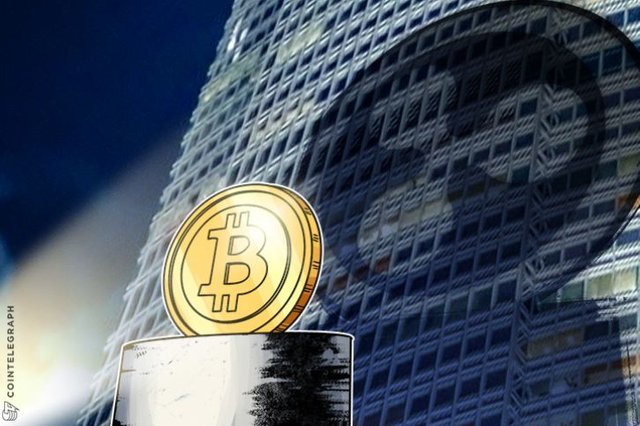 For all the talk of Bitcoin Bitcoin Bitcoin last year, you would clearly think that Bitcoin was # 1 in 2017....not even close.
Clearly, people like buying a "whole unit" of a coin as compared to "part of a higher value". We won't go into th differences of Bitcoin and decentralization vs a printed Ripple coin from a private company conversation. The purpose of this article is to simply show the returns of various cryptos over 2017.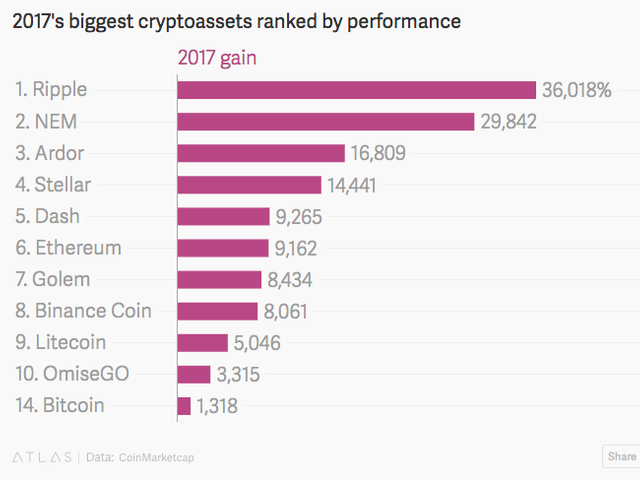 The chart above is not 100% accurate since Monero coin was higher % return than bitcoin, but then that would leave off Bitcoin for comparisons sake on the chart.
The chart clearly shows when Ripple mania took over in Q4 and drove them to be the top performer for 2017.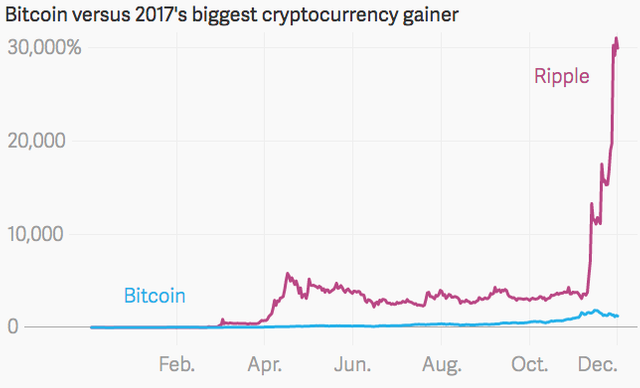 2017 was Ripple's year. 2018 will find a new % return winner that might not even be on the list above. Ripple won't be #1 in 2018 for % gains just based on simple math. Ripple is over $2.50 today, even if it goes to $100.
Ripple going to $10 would equal a 400% return
Ripple going to $100 would equal a 4000% return
And boring Bitcoin — even when it goes to $100,000 — that is only a 600% return or 6 times your money. But who would not take a boring 50% to 600% return ? Wall Street shouts to the moon when you have a solid 10-15% annual return on your money.
4000% returns in crypto's might make a top 20 performance for 2018. I am not suggesting Ripple goin to any price for 2018 — just showing mathematically the returns when a price is "low". The same will happen for another coin and people will shift from Ripple and move to a $.10 coin. They will pay taxes on ALL those gains and then "bet" on that $.10 coin doing well —- that is a risky bet.
Not investment advice — I would feel more confident in Litecoin (an actual currency coin) doing a 4000% return going to $10,000 — then I would Ripple going to $100.
So in closing...will Ripple even "make a Ripple" in 2018...time will tell?
As always, do your own research and may your crypto travels be safe.