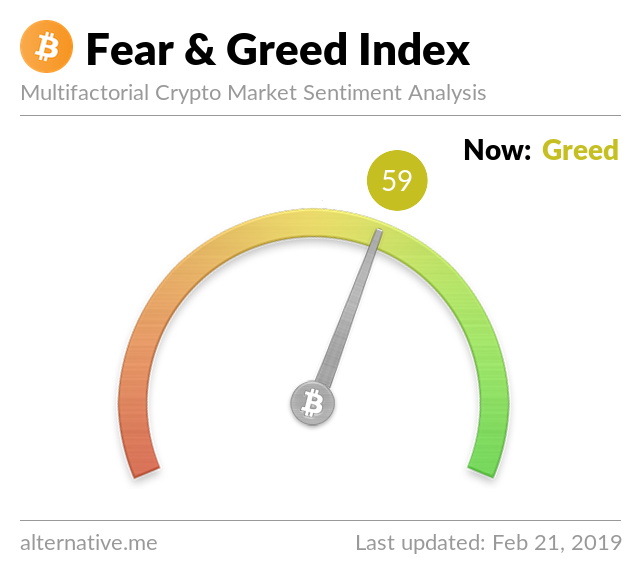 I came across this website that has put together an interesting indicator for the crypto market. Are we in fear or are we being greedy? It's not a hard question to answer is it?
Seems that way!
Here is a plot of our Fear & Greed Index over time, where a value of 0 means "Extreme Fear" while a value of 100 represents "Extreme Greed". Since we started measuring the Fear & Greed Index with our final algorithm (small changes excluded) in early 2018, there is no older data available than Feb 01, 2018.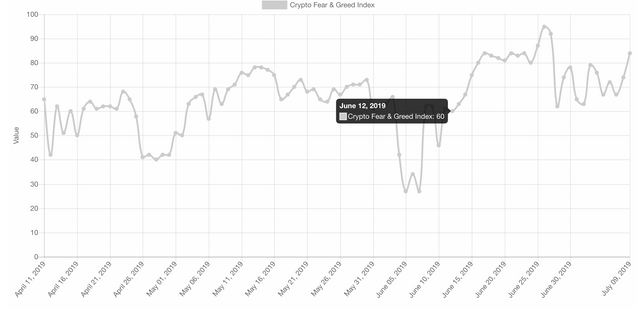 There's more information on the site which you can read here to understand this a little better. However, please don't bet your trades on this. :)
That's not all someone went ahead to make indicators based on this for Trading View! That's pretty cool too!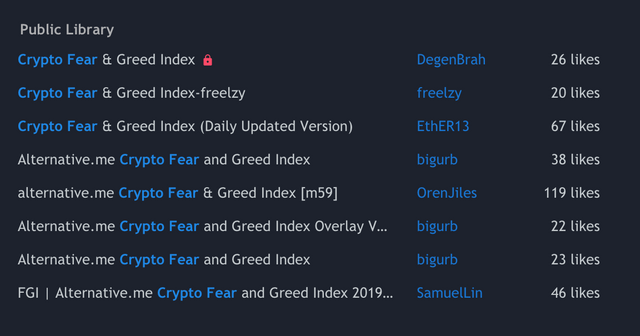 No dearth of creativity in this space eh?
---
If you like my work kindly resteem it to your friends. You may also continue reading my recent posts which might interest you:
---