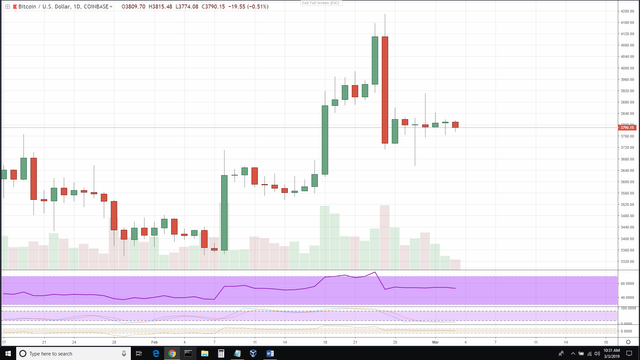 I feel like the longer we continue to see this type of action without much of anything, the more the bears are taking over and will end up taking control of price movements again.
We're currently looking at some slight pullback action -- Ethereum had a pretty bearish looking break, actually.
Hourly charts are actually looking to favorite bear pressure. Overall, the sentiment seems to have fizzled about a bullish optimistic approach.
Traditionally, April has been a good month for cryptos, so potentially we're looking at another rally then for an oversold bounce if we dump? Who knows, but market scales are definitely beginning to top back towards the favoritism of the bears.
Hope you're all having a great weekend!