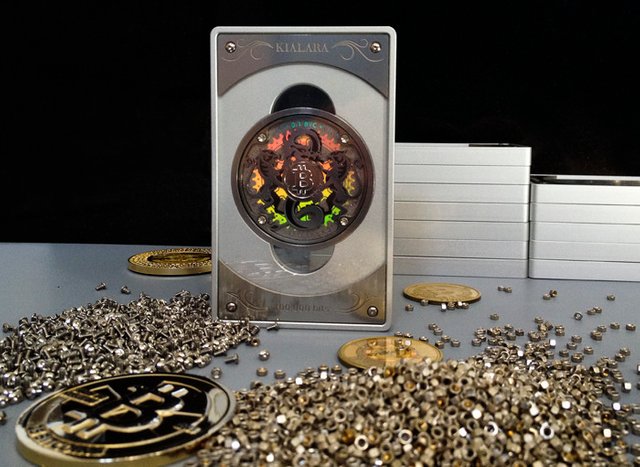 The poet W.H. Auden once said that "A craftsman knows in advance what the finished result will be, while the artist knows only what it will be once he has finished it." I'm fairly sure that Max Mellenbruch, creator of Kialara coins, knew how beautiful his physical bitcoins would be. His art was creating each of the layers, but there was a craft in putting them all together and knowing how they would combine into a design like no other.
In a previous blog post, I wrote about Casascius physical bitcoins, in particular the funded ones that were sold from 2011-2013. They are one of my favorite collector's items because they are a piece of art that can hold actual bitcoin value. Physical bitcoins should always have value because they have a history, were limited in number, and retain some real world connection for people who are not quite sure how cryptocurrency works (they would rather hold something tangible).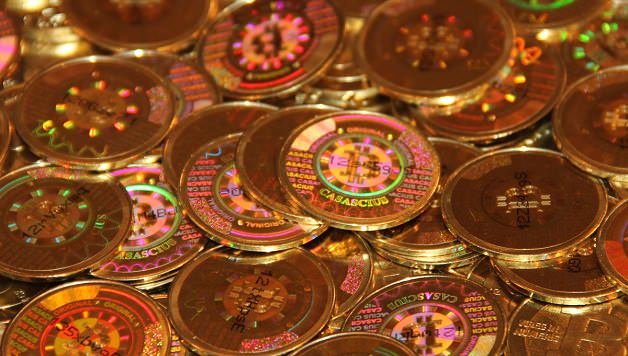 Casascius coins. Source: casascius.com
In that previous post, I wrote that I'm not interested in unfunded or redeemed Casascius coins. If they are not funded with actual bitcoin, then the plain tokens have zero value to me.
How much my attitude changes when I see a Kialara physical bitcoin! Casacius was the first and I believe it is still the most valuable physical bitcoin to collect. But Kialaras are the finest bitcoins tokens ever created. What is the difference? I expect a Casascius coin to be funded, so it's a physical collector's item that comes with BTC. But a Kialara is a work of art so elegant, and its vault is so impenetrable, that few people ever load theirs with bitcoin (though it has an address and can be used as a physical wallet).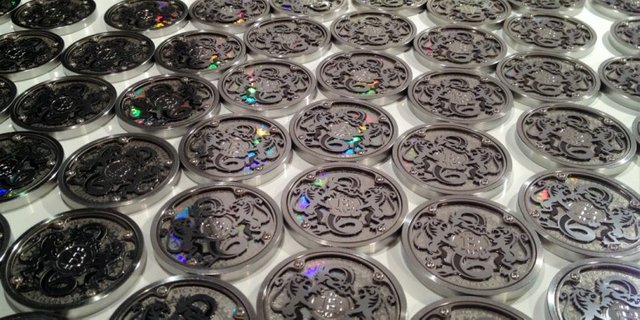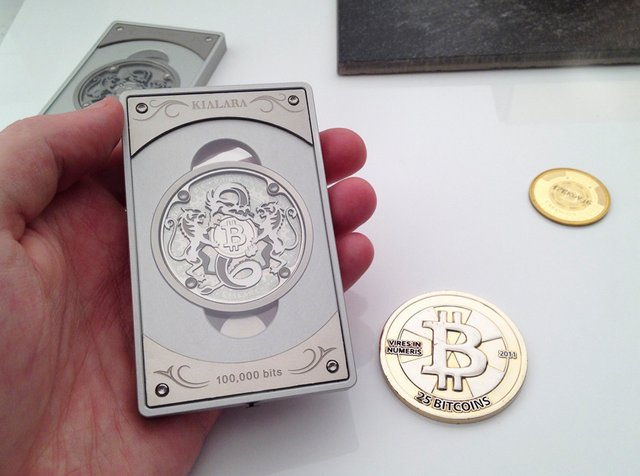 In 2014, I was fortunate to buy an original Kialara coin directly from the artist and creator, Max Mellenbruch. He only made 2500 of them and mine has a low serial number. (Like my 2011 Casascius bitcoin, this Kialara bitcoin is in a storage vault many miles from where I live, so please don't try looking for it under my mattress.)
With Kialara, Max Mellenbruch made the most beautiful crypto token ever produced in any form. As Emily Faber wrote for Coindesk in 2016:
"Not all physical bitcoins are created equal, and none may be more prized among collectors than the creations of Kialara," which appear "more at home in an art gallery than on a computer desk."
It probably helps that the creator is an artist.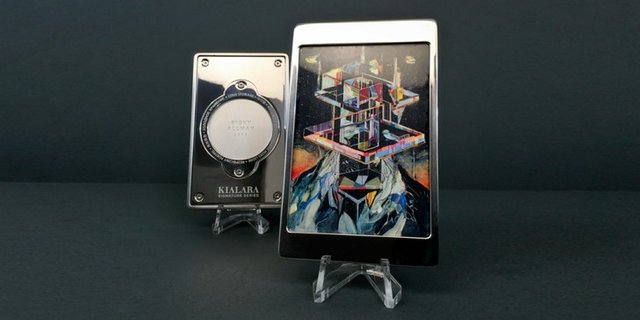 A Kialara bitcoin is like a miniature bank vault. Mellenbruch created each token by combining a series of different layers, each of which gives the design a new dimension. Inside is the coin with its online bitcoin address, protected by dragons, lions, and colorful gears. Taken together, the effect is stunning, like the inner workings of an antique clock with iconic imagery and modern bitcoin technology. The whole design is encapsulated within a case of glass and steel.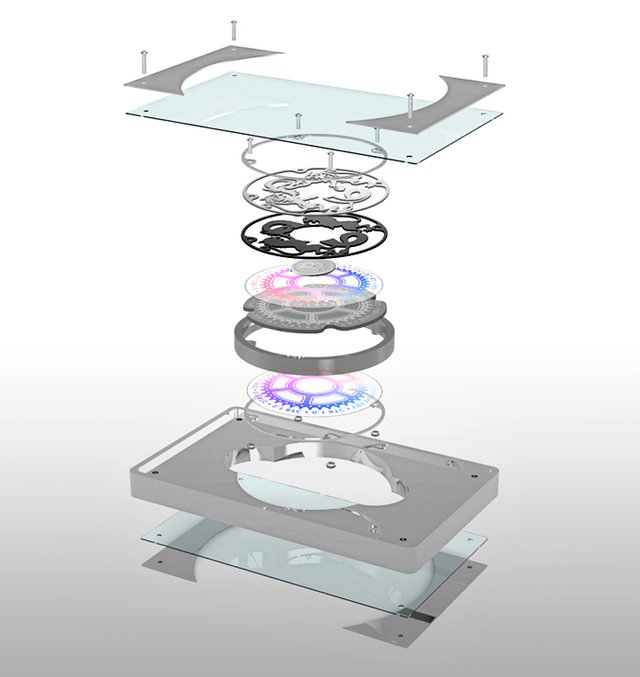 There is a site called Uberbills which has a ledger of most physical bitcoins. Many Casascius coin owners have registered their tokens on Uberbills and you can search any of these BTC addresses on the site to find its balance. When I see a Casascius coin for sale, I always check its history on Uberbills. But even though Kialaras also have a place on that site also, very few owners have ever registered their coins on Uberbills. Last time I looked, there were no more than 3-4 of the original 2014 Kialaras listed. That means that the remainder of the 2500 have not done so.
Why not? There is a sticker on the Kialara coin which is supposed to be removed once the coin is funded. Funding it is simple, since the address is visible from the outside, without breaking into the Kialara's vault. And yet, the few Kialara coins which have been sold always seem to display that sticker. It indicates that most have never been funded.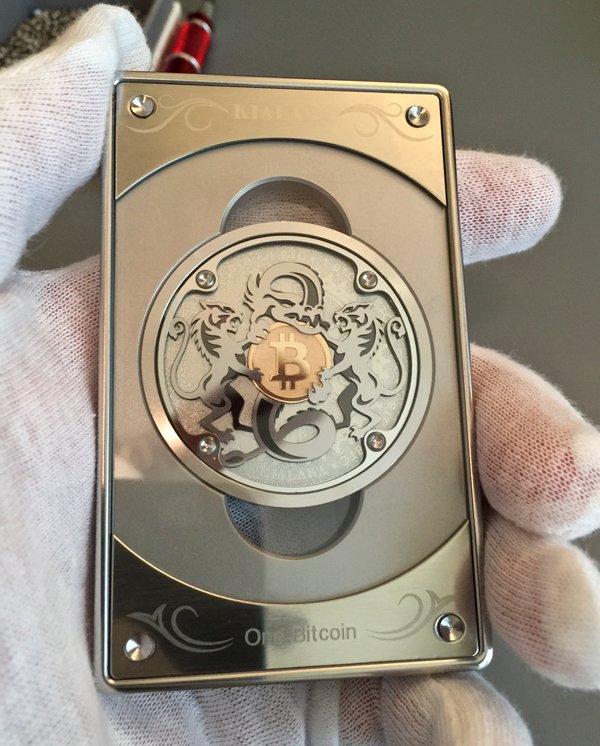 From the moment I received my Kialara, I knew I would never fund it. The design is too beautiful to be mutilated. And the only way to open one of these tokens is by destroying its built-in case.
If you've ever worked with machinery, perhaps you've used a thread-locking adhesive called Loctite. It is very strong stuff that holds things in place for a long period. For example, if there are screws in a mechanical object that vibrates, the screws will pop loose over time. But Loctite is an adhesive that holds them in place, preventing them from shaking loose.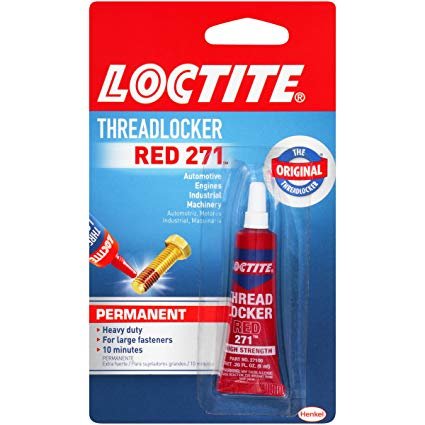 Loctite Red, a trademark of the parent company Henkel.
And Kialara coins use Loctite Red, which is the strongest stuff. Lower-strength kinds of Loctite are used when you may need to open a piece of machinery for maintenance or repair, but Loctite Red is made for permanent sealing of threaded fasteners. You cannot loosen Loctite Red except by exposing it to heat of 500 F (260 C) degrees. And failing that, the only other way to open one of these things is by breaking in. You could do so by drilling or smashing part of the Kialara case to get in. The company itself posted a "how to" on Bitcointalk forum some time ago, using a hammer to crush the glass and get to the key, also recommending against using power tools. Of course, destruction would ruin any collector's value.
The point is: once the coin address is funded with BTC, you cannot get it out without forcibly opening this coin and its built-in case. You can fund the address because that is visible; simply send it some BTC. But you cannot spend that BTC without the key, which is inside this artistic contraption. Since smashing the case would ruin the coin, most people never fund their Kialara tokens. I will never fund mine with any value, because I'd like to see it survive, and loading it provides the temptation to spend it someday.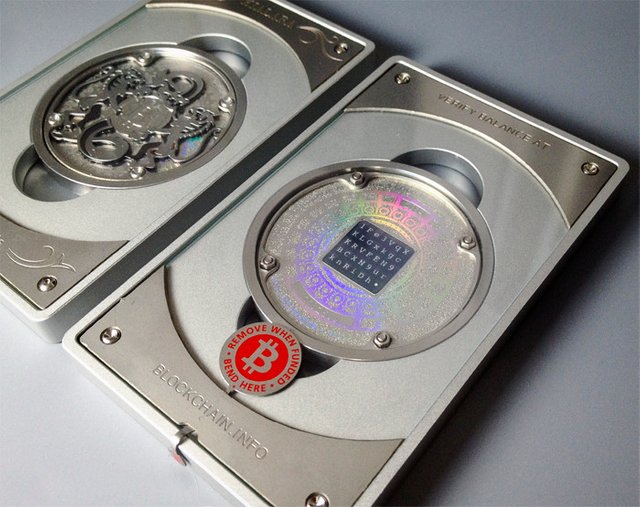 The physical token itself is a piece of crypto collector's history. It's not bitcoin, but it's the artistic pinnacle of a bitcoin collector's item. And that's probably why collectors are eager to pay thousands of dollars for a Kialara on the rare occasions that one comes onto the market. These tokens are an example of supreme craftsmanship.
References:
https://wiki.coin.community/wiki/Kialara_2014_Original_0.1BTC
www.coindesk.com/kialara-bitcoin-trust-art
https://bitcointalk.org/index.php?topic=930386.msg10745086#msg10745086
http://notable-quotes.com/a/auden_w_h.html
All images from kialara.com unless otherwise credited in the text.