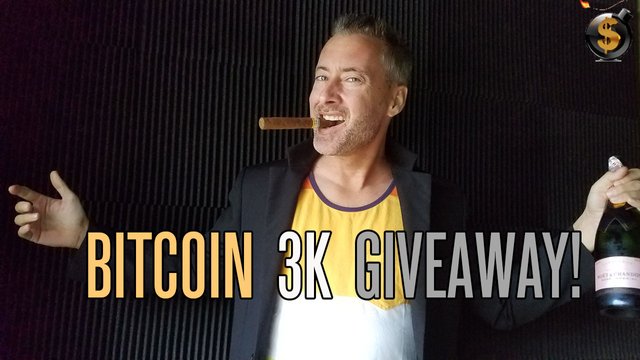 Today is a special day at The Dollar Vigilante. We began recommending bitcoin at $3 in 2011 and today it hit $3,000 for a 100,000% gain.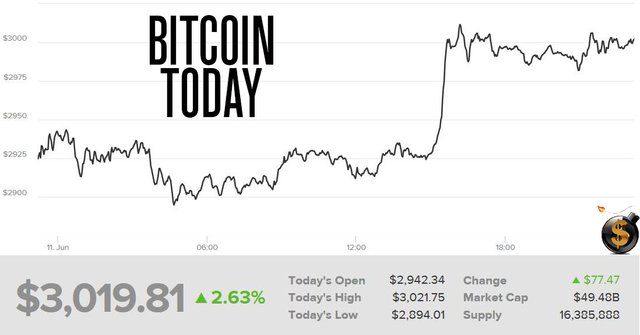 During that time, the US dollar has nearly collapsed completely, compared to bitcoin, having fallen 99.999%.
It's fun to look back at some of our articles in 2011, like this one, "A Wild Few Weeks for Bitcoin" where bitcoin actually hit $0.01 during some problems at Mt. Gox!
Oh, to be able to go back in time and put every penny we had into it!
Many people I know did though. Rick Falkvinge, the anarcho-capitalist creator of the Pirate Party, took all his savings and his entire line of credit and put it into bitcoin at $3 in 2011.
To say it has been a good few years for many of us is an understatement.
Here are our gains on the cryptocurrencies we've recommended to TDV subscribers (subscribe here so you don't miss anymore giant gains).
Bitcoin 100,000% gain since 2011
Ethereum 14,104% gain since January 2016
Monero 2,382% since August 2016
Steem 1,400% since March 2017
Dash 1,045% since February 2017
There are still a few people who think that cryptocurrencies are the "mark of the beast" and are being brought in by the globalists to make a completely trackable currency that will be in the total control of the elites.
Here's the thing though. Two of the cryptocurrencies we've listed above, Dash and Monero, have privacy built right into the currency. No one can track you, your transactions nor your balance.
And, bitcoin could easily integrate this capability at some point should the market desire that. But, even in the meantime, if you are computer savvy you can easily hide your transactions from some of the most rapacious and evil terrorist organizations in the world like the US government.
Of course, the naysayers will always point out that if the globalists shut off the power then cryptocurrencies will be worthless.
That is correct. And that is probably a good reason not to have a large amount of your assets in cryptocurrencies as that is a risk. But, really, if the globalists turn off the power worldwide we'll all have much bigger problems to deal with than trying to access our Ethereum wallet.
Many of us will be too busy fending off the zombies from our organic gardens and cannabis grow ops with our machine guns to worry too much about our Dash balance.
But, let's not focus on the worst case scenarios. There actually is nothing to fear but fear itself. Never worry about the future. Have faith.
Let's enjoy the fact that cryptocurrencies are very quickly making central banking obsolete!
And, we'll celebrate tomorrow, at 1pm Eastern, with a live tutorial and giveaway of both Bitcoin & Steem. Click on the Youtube video below and make sure to subscribe to our channel and click on "set reminder" to make sure you don't miss it.
Even if you are brand new to bitcoin, join us live tomorrow and I'll walk you through the basics of opening a bitcoin wallet and then throughout the broadcast we'll be giving away Bitcoin and Steem!
It was only five weeks ago that we had our last Bitcoin Party Livestream when bitcoin hit $1,500… it has doubled since then! So make sure to join us as things are moving very fast in the cryptospace!