MyCointainer Masternode & Staking Platform Review
I take a look at the MyCointainer staking and masternode platform that attempts to make it mainstream easy to get passive income from cryptocurrency for beginners and seasoned trades alike. Tired of using a million wallets for staking all your coins? Then check out this website as a possible solution.
Support my work by using my affiliate link to visit: www.MyCointainer.com
[adrotate group="6"]
Got questions about staking or masternodes? Send them my way or look out for more great content on passive income streams in cryptocurrency coming soon to my channel, but until then...
'Stache That Crypto Friends!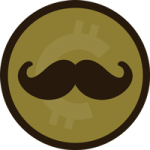 ---
Posted from my blog: https://www.cryptostache.com/2020/02/10/mycointainer-masternode-staking-platform-review/
---