How to Live Stream Anything - Multiple People, Music, Conferences: Beginners Setup
With the current Coronavirus (COVID-19) situation out there it has caused a lot of people to self quarantine or to work from home when the don't typically. Using a live stream is a great way to continue to connect with people, do music performances, hold fitness classes, conferences, and get multiple people on a stream for just about anything. 
In this video I show you how to get started live streaming on a budget, what you need to live stream, and how to get your broadcast software connected to your favorite streaming platforms like Youtube, Facebook Live, or Twitch. 
I also give you tips on how to use Zoom to do a multi-person live stream!
WHAT YOU NEED:
At minimum you can do this on your phone, but I would recommend:
[adrotate group="6"]
I hope this video helped you to feel more comfortable getting a live stream setup if you are a beginner. We are in unprecedented times and it is important that while we distance ourselves physically we can still connect in social ways.
Until next time...
'Stache That Crypto Friends!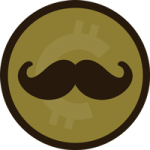 ---
Posted from my blog: https://www.cryptostache.com/2020/03/16/how-to-live-stream-anything-multiple-people-music-conferences-beginners-setup/
---