Enjin Platform Mainnet Launch On Ethereum - Full Walkthrough Tutorial w/ Minting
Enjin has finally launched their platform to the public! This is a major cornerstone to their product offerings and as they say "At a core level, the Platform democratizes the ability to create, mint and manage next-generation blockchain assets." In this video I show you step-by-step how to get started on minting your own NFT's using Enjin's new platform.
You see all my pitfalls and the entire process laid out easily for you to learn.
Don't miss the Enjin Launch Giveaway - https://wn.nr/n5Jfjs
See the brand new "CryptoStache" platform on EnjinX here: https://enjinx.io/eth/platform/3435
[adrotate group="6"]
I love me some Enjin, so you know that I will be doing more on them soon, but until then...
'Stache That Crypto Friends!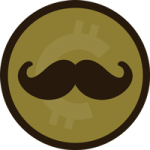 ---
Posted from my blog: https://www.cryptostache.com/2020/02/18/enjin-platform-mainnet-launch-on-ethereum-full-walkthrough-tutorial-w-minting/
---