BCH Breakout - How BTC will react ?
Hello all,
The Bitcoin Cash (BCH) just went out of the triangle which has been created and kept since several days now.
This is a clear bullish signal which needs to be confirmed in the coming hours because we have always the risk that it returns inside the triangle and even use this movement to drop below the triangle.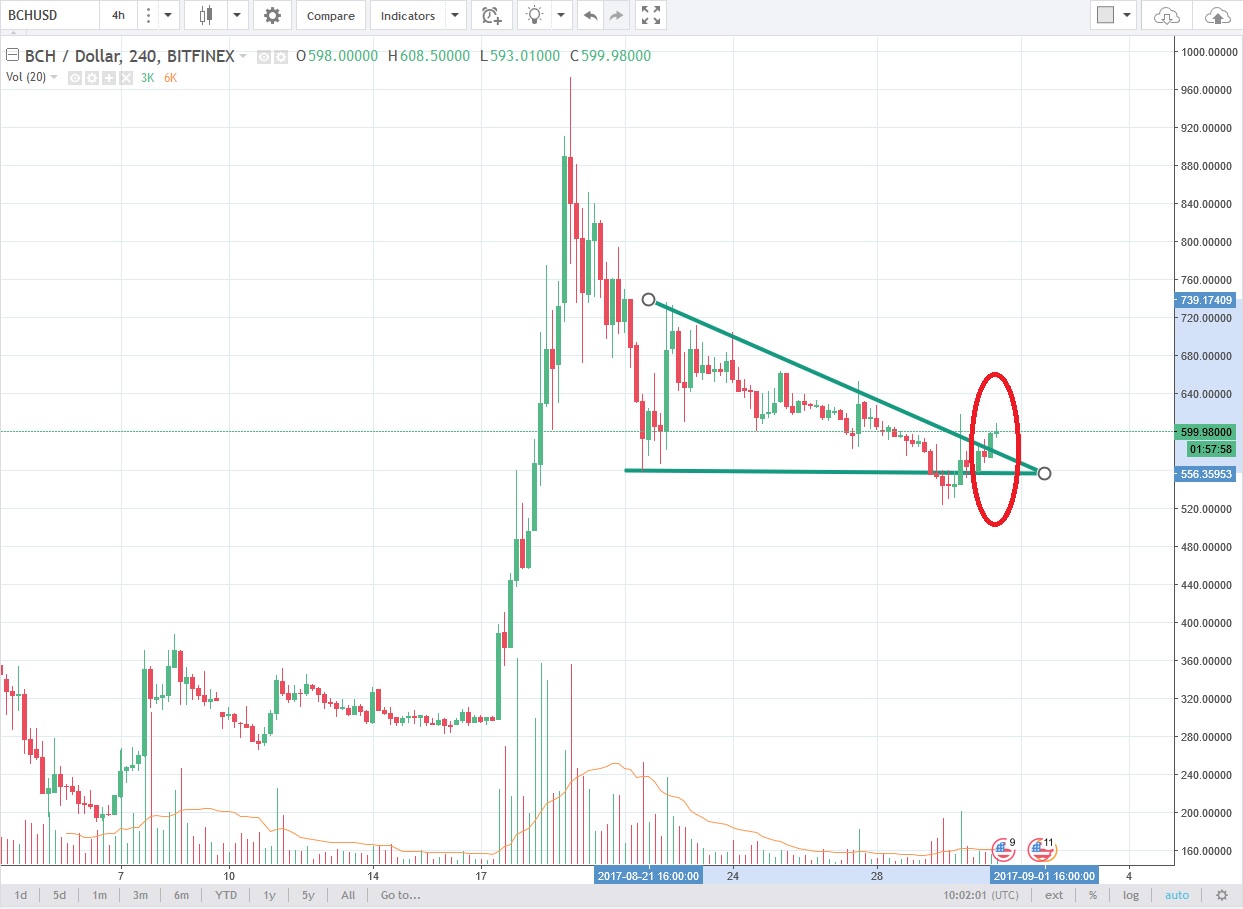 However, as I explained you in my previous article here , it would be really interesting to see now how the BTC will react in the coming hours.
The last days, we have been able to see that the BCH is decorrelated from the Bitcoin. When the BTC was dropping, the BCH was increasing and vice versa.
I really hope that this breakout of the BCH is not the first sign of a coming correction for the BTC. Please keep in mind that we are on new highs on the BTC and that a major correction could happen soon and be used by the BCH to confirm his breakout.
Take care,
CryptoPassion.io
PS : Never invest more than what you can afford to loose. This post is my personal opinion, do your own research before making any investment decisions.
Version française ici : [FR] Breakout du BCH - Comment le Bitcoin va-t-il réagir ?