Binary trading is a form of betting where you "call" or "put" a certain asset. Call being you betting the price would go up and put being you betting the price would go down. You can set a certain time frame such as 1min, 2min, 3min and so on. When you call or put at a certain price with a certain time frame, the system locks you in for that price and time frame. At the end of the time frame you entered, if your the price has gone up then you get your initial investment back as well as a whooping 70% profit. Some people would call this gambling but if you have decent indicators and if you are somewhat sure what the next candle is going to be, then you can expect results like mine. I have made over 100% in a single day. I will share my strategy and my log history. 
My Strategy
I use 3 different indicators, trend line, 100 SMA, and STOCHRSI in 1min candles candles being Heikin Ashi. 
I have buy and sell signals at middle indicator at the bottom. Also, whenever the trend line crosses the pink horizontal line that's another signal. I don't trade just on one signal, I try to get each indicator to confirm a signal all together. For example, I get a sell signal as well as a down trend red arrow then I would get into a trade.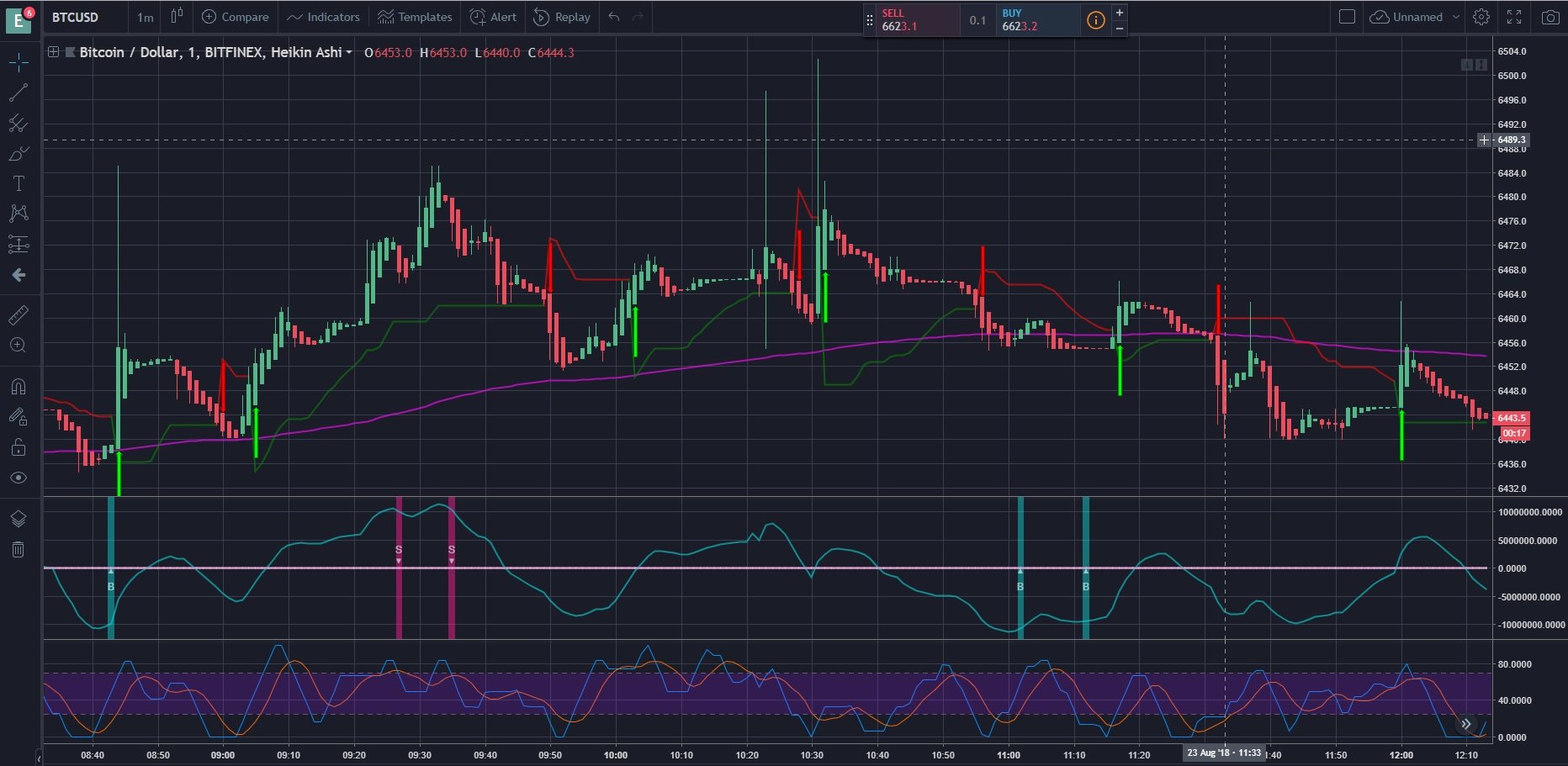 My Trade Log History
I trade with 25$ positions and each of them make me 19$ profit. As you can see if you get in a certain price and the price does not change then you go into a TIE and get your initial 25$ back.