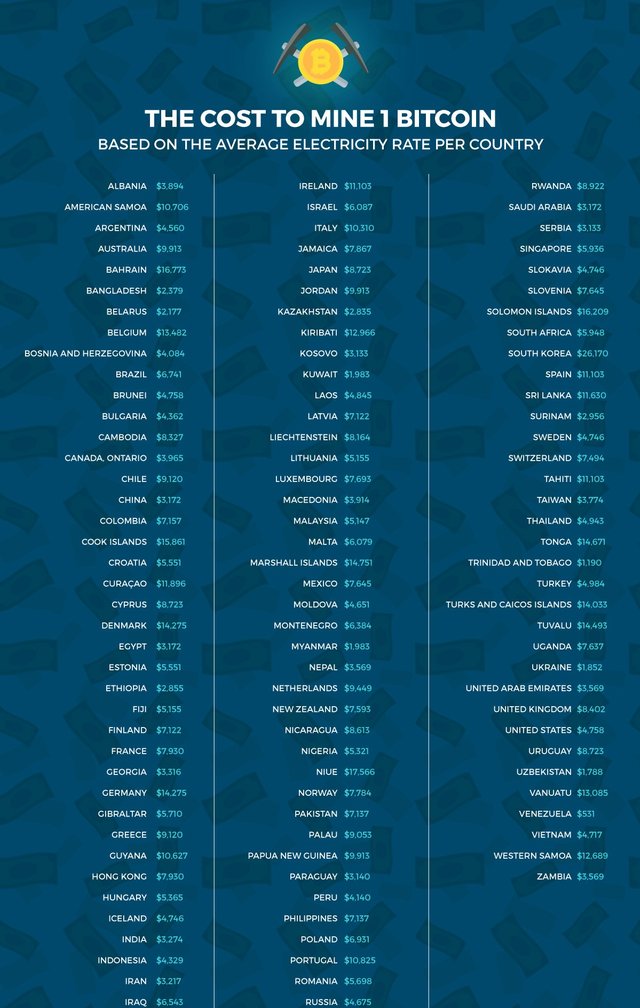 The cost of producing 1 Bitcoin provides a significant support level. There are 1800 Bitcoin being mined and added to market every single day. Miners play an important role when it comes to Bitcoin's price. As mining is a business, they have to pay electricity and employee wages unless they are individuals mining on their own which still requires to break-even. Miners usually consists of believers and a few that looks to make a quick buck. Either way, as any other business, they would rather hold onto their assets than selling at a loss. If they have no other financial income and they have to sell, then they would shut their mining operations until it becomes profitable again. However, the hash rate in Bitcoin's network keeps increasing despite the decline in profitability of mining.
Most the miners are located in North America and Asia and the cost as follows;
China: 3,172$
USA: 4,785$
Canada: 3,965$
Australia: 9,913$
Germany and Denmark: 14,275$
The average price to produce 1 Bitcoin in electricity cost excluding the equipment investment is 5500$ which is the key support level that Bitcoin was able to hold over and over.  Production cost of Bitcoin keeps increasing despite the price staying stagnated.