Bitcy.biz Review - A Bitcoin Ponzi Scam
Please pause and read this before falling into the Bitcy.biz scam that's really beginning to go viral and turn into a web sensation. This new HYIP (High-Yield Investment Program) is really exploding on the internet and we're anticipating it will soon have thousands of subscribers who will all lose their hard-earned money. This HYIP is only a pernicious trick and you have to read this before you think of investing!
Before joining any HYIP, it's best to always carry out extensive investigation in order to certify how legit they really are. Usually, most of the time you'll always find missing data, lies, and manipulative strategies every step of the way. Bitcy.biz is one of the most pleasant looking Ponzi scam sites we've seen, and the effort they put into both the design and advertising made us take special interest in them.
In any case, we were immediately disillusioned when we found all the same shabby strategies utilized by each other scammers and Ponzi schemes! These tricksters are perpetually discontent, they simply continue returning for a greater amount of your cash!

Bitcy.biz HYIP Scam Facts
1. Richard Lestor, the CEO, as well as the Team don't exist!
If you click on the 'About Us' page, you'll the said team of traders showing their pictures and names as well as Richard Lestor as the CEO. On carrying out some investigation into the names and photos, we discovered that they were all non-existent.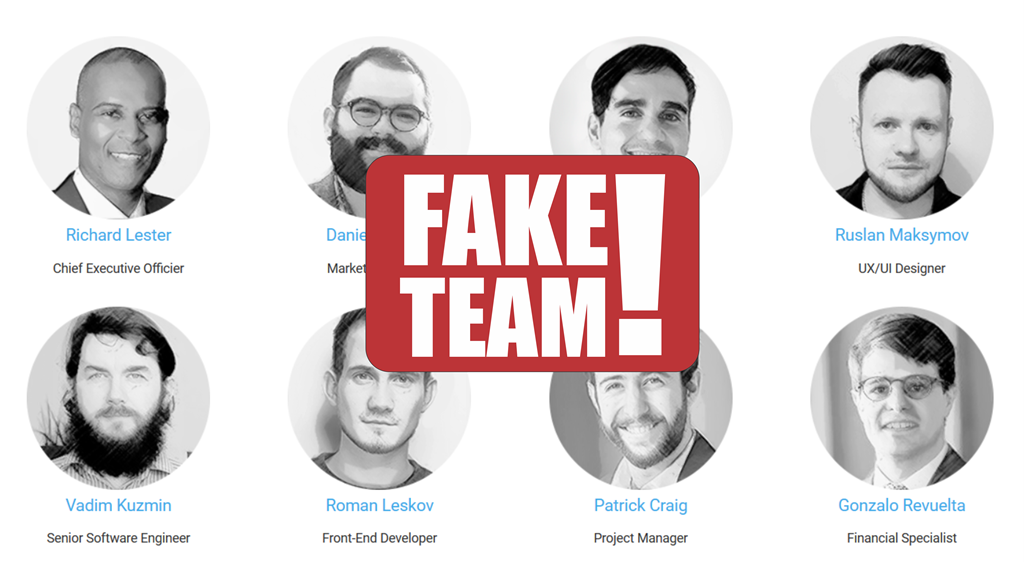 None of these names and pictures are genuine. The photographs are modified pictures taken from google and changed marginally as to trap people. The names either don't exist or belong to completely different people. We can't locate any legitimate data with respect to Richard Lestor and Bitcy.biz anyplace on the web. On the off chance that this man is really associated with the site, he's put forth an admirable attempt to keep his name out of the any legal documentation relating to the organization.
As a matter of fact, Bitcy.biz isn't even engaging in any trade as they propose! Their group of dealers and traders don't even exist. They have not offered any proof to demonstrate that any trades have occurred. A genuine HYIP that is actually carrying out trades will present you with lots of verified trading history with profits and losses completely represented. You won't locate any trading proofs like that on Bitcy.biz HYIP!

2. Totally Fake address!
The site declares the official office of Bitcy.biz as 150 New Bond Street, Mayfair, London, United Kingdom, W1S 2TU.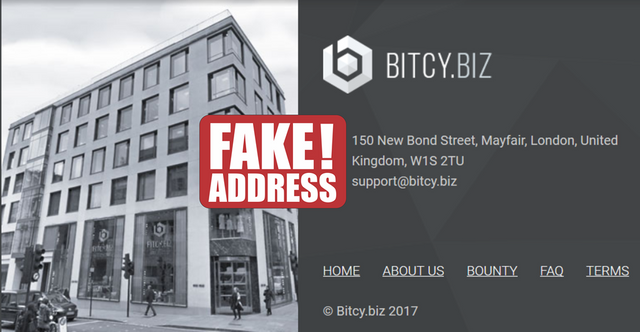 This is 100% false and a complete lie. This address actually exists, but belongs to Miu Miu, a Retailer of the designer brand's apparel, footwear & accessories, including handbags & jewelry. See real images below: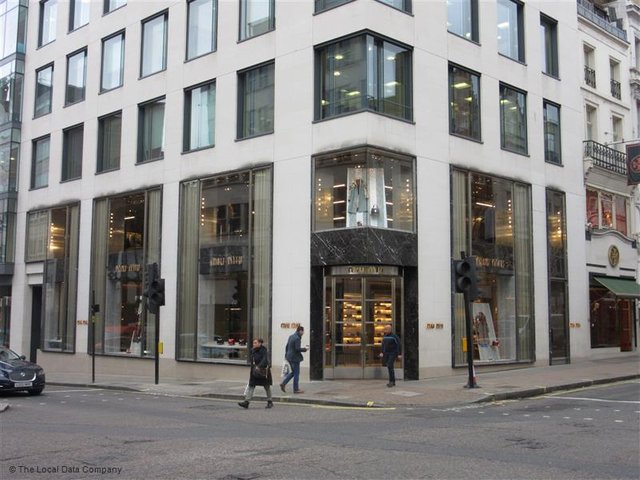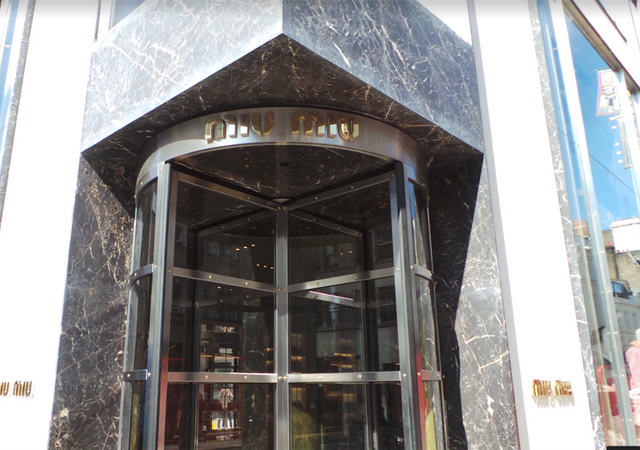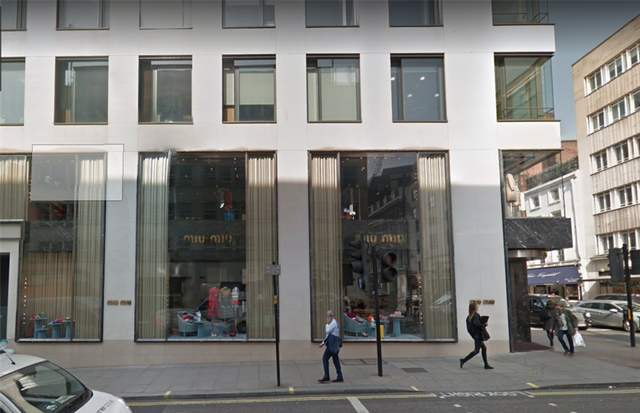 You'd notice that the photo of their address building was edited to add the Bitcy.biz Logo which is not on the real building.

3. Totally Unrealistic investment plans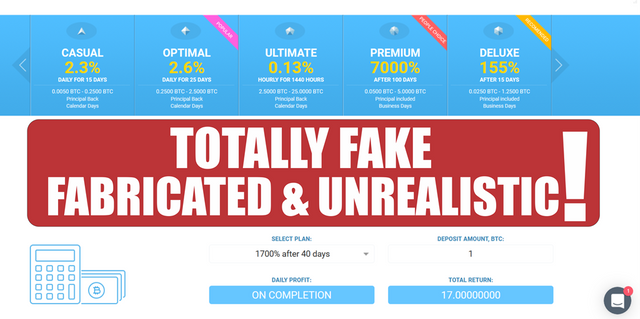 Bitcy.biz offers 8 distinct investment programs extending from 0.16% Hourly to 7000% at the end of 100 days. The site guarantees that their enormous benefits originate from the talented hands of expert digital money brokers. However, if you ask any real and experienced bitcoin trader, they'll tell you that no matter how good a trader you are you can't guarantee such profits, which makes the claims of Bitcy.biz completely unrealistic.

4. Random quotes from well-known individuals

Having quotes from known individuals is something that tricksters do constantly. They attempt to lend false credibility and legitimacy to their site by having cites by individuals like Bill Gates on the official site. The truth is that the quotes from Gates and Vitalik Buterin are genuine quotes said by those men, however they are not the slightest bit connected to anything about Bitcy.biz. Displaying their quotes makes it to appear like those men are by one means or another identified with this Bitcy.biz, and in addition, that they by one means or another in support of Bitcy.biz. Be careful, none of the experts or well-known individuals featured on the site have any connection to this appalling heap of rubbish.
Is Bitcy.biz safe to invest in?
The response to that is NO!
It is quite clear that Bitcy.biz is a scam. They have taken great care to create a beautiful and interactive website to attract as many new investors as possible. Don't be fooled by their lies. Nothing about this company is real. Please share this post to help spread the word!
Always remain safe online…