CBOE Lied To Us About Bitcoin AND I CAN'T BELIEVE IT!!!
Hello Steemians,
if you've been in cryptocurrency long enough you are used to being lied to you lied to all the time deception half deception misleading it's almost like a horrible nightmare that never ends good example was JPMorgan Chase and their leadership talking about a fire anyone who bought Bitcoin come and find out buying Bitcoin OTC in massive volume in Europe.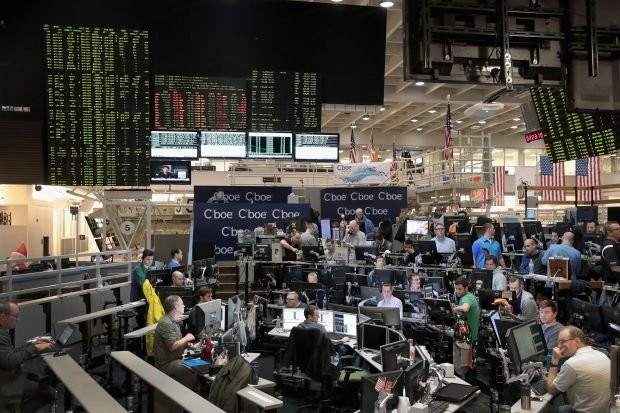 I feel like we are faced with another level of deception and lies right now in the cryptocurrency space I feel like coming out and saying that they are pulling a Futures Contract forthcoming I understand the reasons the reasons do sound sound legit but I'm starting to really question is there some sort of hidden motive hidden agenda is this actually honest and I mean can we believe let's take a second and go over what's happening and see if we can figure this out together we've got some big win take a look at the winners right now crypto.com I mean 57.2 right now 8 p.m. You know what sounds good but we also have some pretty big loss this never heard of it don't know what the heck it is this is insane but Bitcoin is rather uneventful right now compared to majority of the cryptocurrencies it is uneventful but there's something we get hit with the news in a day or almost that moment in the days market is reacting is is there something going on that we and when it comes to money hard time believing I just can't make sense CBOE Bitcoin Futures on its EDF right for people mostly trait where people are mostly trading right now on the VX which they did not write have the big one option or so if you were already turning on the V Xbox one with the CBOE you have to pay hundreds to keep my Hundred extra hundred dollars just too. 100 on the other handle seeing me what they did was simply put Bitcoin on its equities group on the on the access no extra loopholes no extra licensing. Time or effort here's one I can partially by that the world right now we're a instant gratification anything that involves more than a single stop in today's world under it's just too you don't is tonight access to whatever it is you want has really but you can get the chook right that you can acquire without having to do more than moving yourself that's it for the phone you can get you anything you want easy accessI'm not comfortable with the idea of coincidence and any kind of Economics at all now going over here to change Bitcoin Futures plan seems as CBOE pull back so forth as usual the biggest siri is outperforming the CBOE in contracts as of March 14th for example with a daily trading volume of CME Bitcoin Futures report at 4600 are the only two he Nikon checks at CBOE now one explanation for that is basic if they call product-market fit is sunrise at connecting to the both of CME in Cebu City is expensive if you are already trading other products on Exchange you must pay for connectivity software license Market data connect Exedra all that just to trade one new product now to make so that being said I can kind of believe this I can kind of believed that the CME would get more volume to CBO you would for the contracts but here's my question you're something really bothers me so for the month of March there's 4600 go back to the CMA 2018 I contract the CBOE right how bad is that really I mean considering how small of the world that that that there is in that space of the leverage trading me 4006 2089 and 2089 what kind of Revenue does that equal something I'm trying to find out how to estimate I don't want to put them out but put it this way if you were do your research right now to try to figure out what 2089 contract guesstimate right now it is mind-blowing.


Lee Kim Sung-Seoul-South Korea