History has a story to tell, and it does repeat itself in different forms all through time. I'm not here to tell you that cryptos are doomed or that Bitcoin (BTC) will die, but I'm almost certain that this weekend could have a very very interesting effect on the cryptocurrency market.
Future markets for BTC are going live on December 10 (CBOE) and December 18 (CME). The reason why this is impactful is that it allows big money to easily enter the market and influence the direction of prices. There are two possible explanations for the current rise in BTC prices... https://cointelegraph.com/news/elite-investment-bank-goldman-sachs-to-clear-bitcoin-futures-for-clients
One, the political situation in Korea & Japan in which the governments are making it very difficult to move money outside of their countries. This, of course, is causing all of the currencies to sell at a premium on the Asian exchanges (Bithumb, Coinone, Korbit, etc.), thus driving up the average price represented on cryptocurrency price summary websites. So the price you see on the summary page on CoinMarketCap.com, that's not necessarily an accurate price for that currency if you buy on Western exchanges like Bittrex, CoinExchange, Binance, Coinbase, GDAX, etc. Most will argue that this arbitrage opportunity is the primary reason for the recent bull run on BTC. I don't think that's the case though... This arbitrage opportunity has been available all summer long.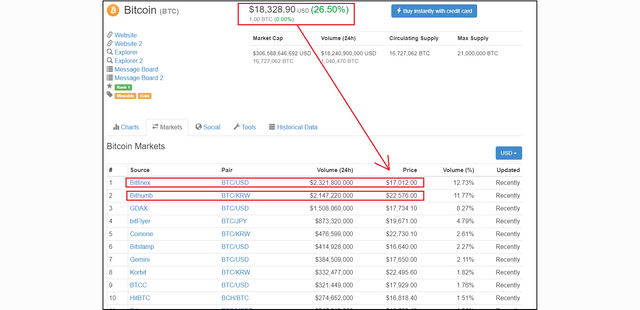 The second reason why currencies might be inflated is due to the fact that large investors, institutional investors, and investment banks, are buying up Bitcoin in preparation for when the futures markets go live on Sunday. Many large players have expressed interest in clearing BTC futures (JP Morgan Chase and Goldman Sachs), and other sizeable players (TD Ameritrade and Ally Invest), have already agreed to clear BTC futures for their investors. This is significant because the big talk from insiders at the Chicago Mercantile Exchange is that the Wall Street whales, your rich old white guys, are going to short Bitcoin because none of them believe in its potential or viability. Since the investment banks are heavily investing in Bitcoin it will be easy for them to continue to buy up coins, drive the price higher, and collect on rich old white guys BTC shorts...
THIS IS WHERE IT GETS EERIE...
This exact thing happened in 1980 with the Hunt Brothers and Silver Thursday. The only difference is that the Hunt Brothers were in the banks' situation. As soon as the banks fail to cover their BTC margin calls, the markets will likely crash along with all of the other currencies... https://www.investopedia.com/articles/optioninvestor/09/silver-thursday-hunt-brothers.asp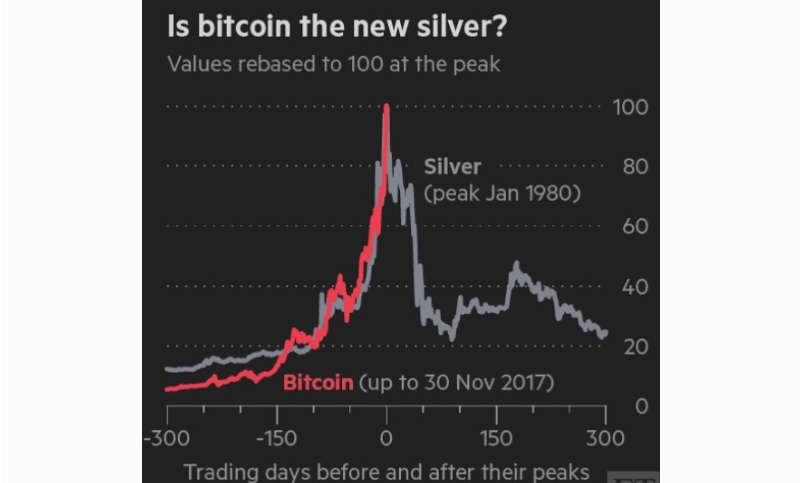 Keep in mind that this "bubble" popping will be a good thing if it happens and it likely won't happen immediately on Sunday, but it very well could soon-after. If the bubble bursts it will help weed out the bad coins/tokens and help the good ones rise even stronger. This is a very similar idea to that of the Dot Com Bubble. The markets tanked, but the viable, successful internet companies didn't struggle for long. They soon rose from the ashes stronger and bigger than before.
Thanks for taking the time to read this bit. I hope you enjoyed the read. If you curious about my background, I studied Economics and Finance in my undergrad and just fininshed up my masters degree recently. I'm not an expert by any means, but I'm always up for a good discussion in the comments section! Hoping to post more content very soon!