It has been quite the wild ride on the Bitcoin rollercoaster over the past few weeks, I had warned about an impending correction, however as we found out the danger zone became a magnet, once we returned we fell right through the floor!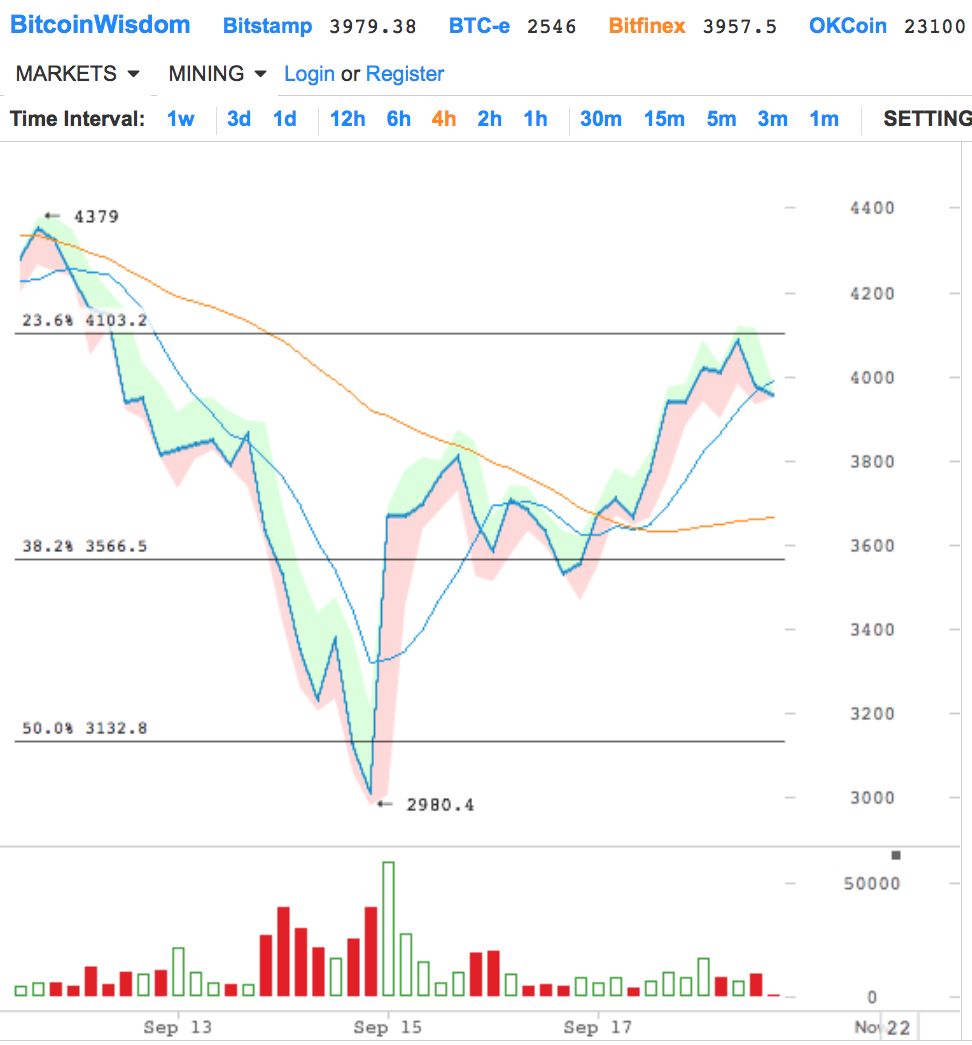 Check out my last post here to see the danger zone: https://steemit.com/bitcoin/@coininstant/bitcoin-trading-price-analysis
We had a big dip, however we ended up bouncing off a really big support level with targets all the way up to $6000!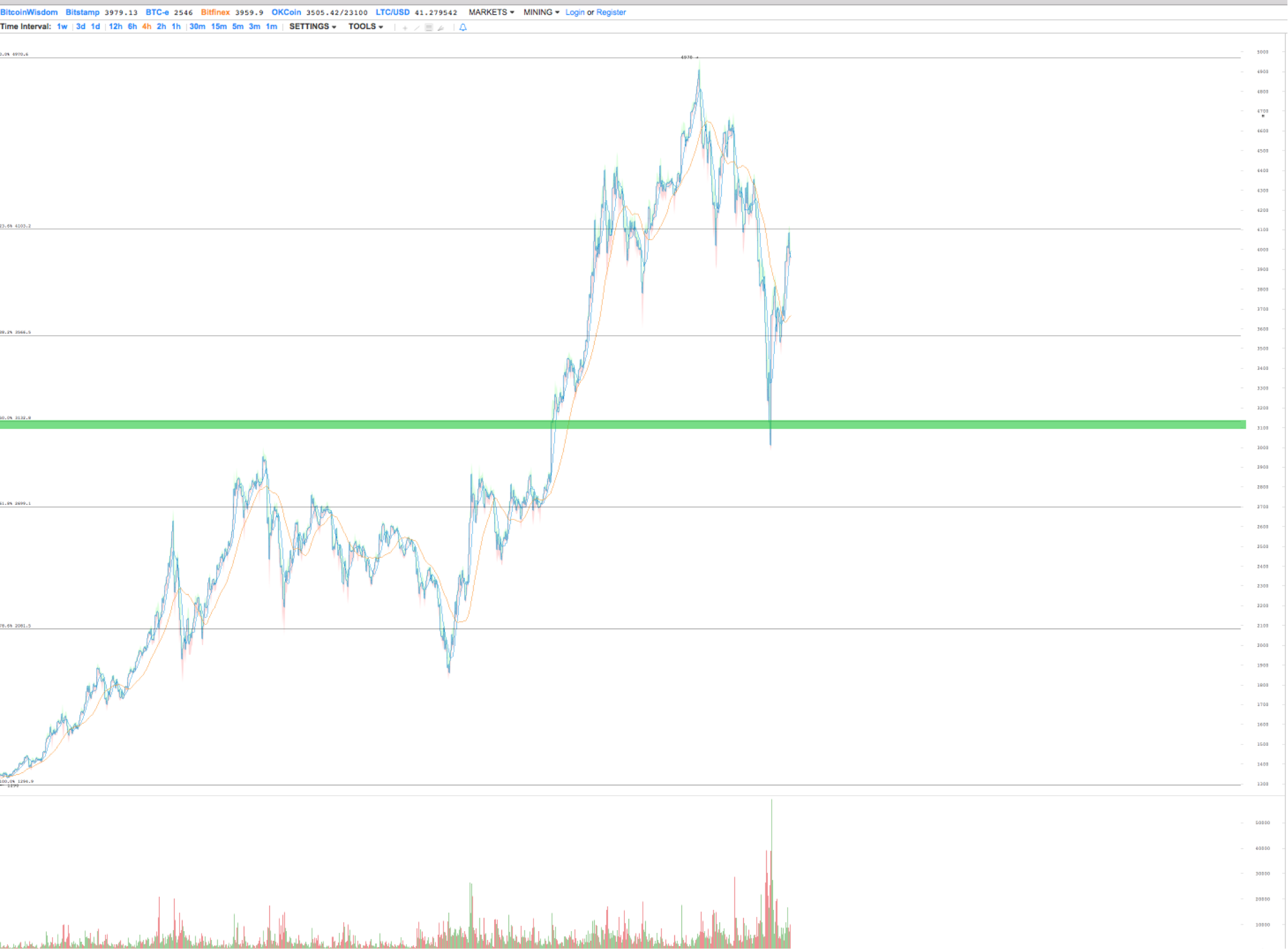 If you examine "The Big Picture" above, you can see we bounced off a very large 50% fibonacci level. Because of this I was able to use another fibonacci tool to calculate the actual price target for this move. If you check out the image below you can see that the current price target for bitcoin is all the way up at $6000 at the 23.6% line!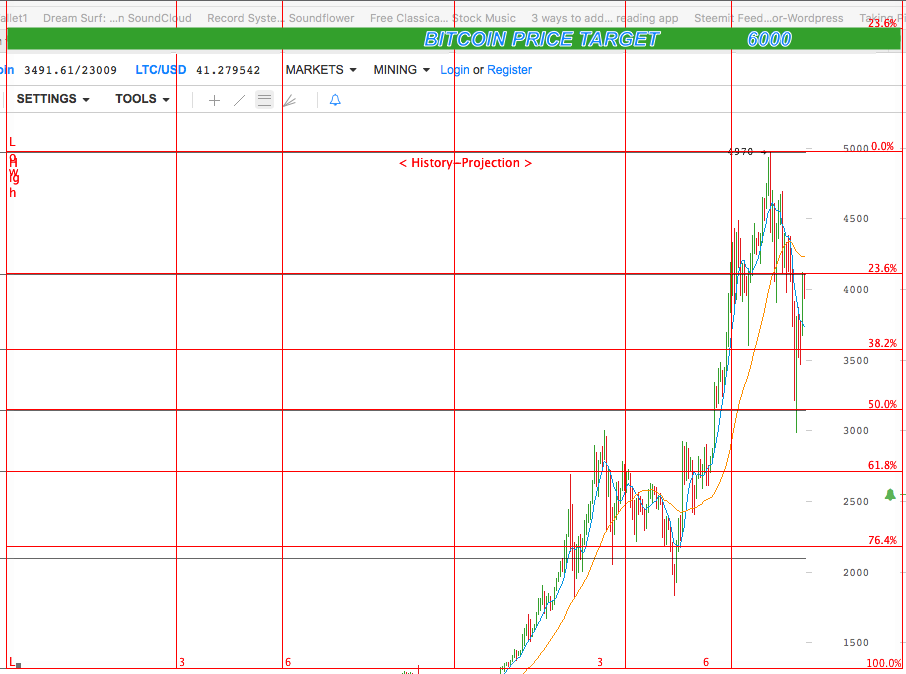 This is very exciting news because I stocked up a bit on the dip as usual! I purchased more Bitcoin on Bitstamp, and X-coins.io, and also managed to rearrange some more Bitcoin into the stock portfolio! I ended up taking profits on the Gold and Oil and traded it in for more Bitcoin!



Today was a good day for Bitcoin on the Stock Market!
Today we saw the bounce, and GBTC is coming back quite nicely! I added more so it brought my cost basis up a bit, however I have the time to wait this thing out! All I have is time! Here is how the portfolios are doing as of today.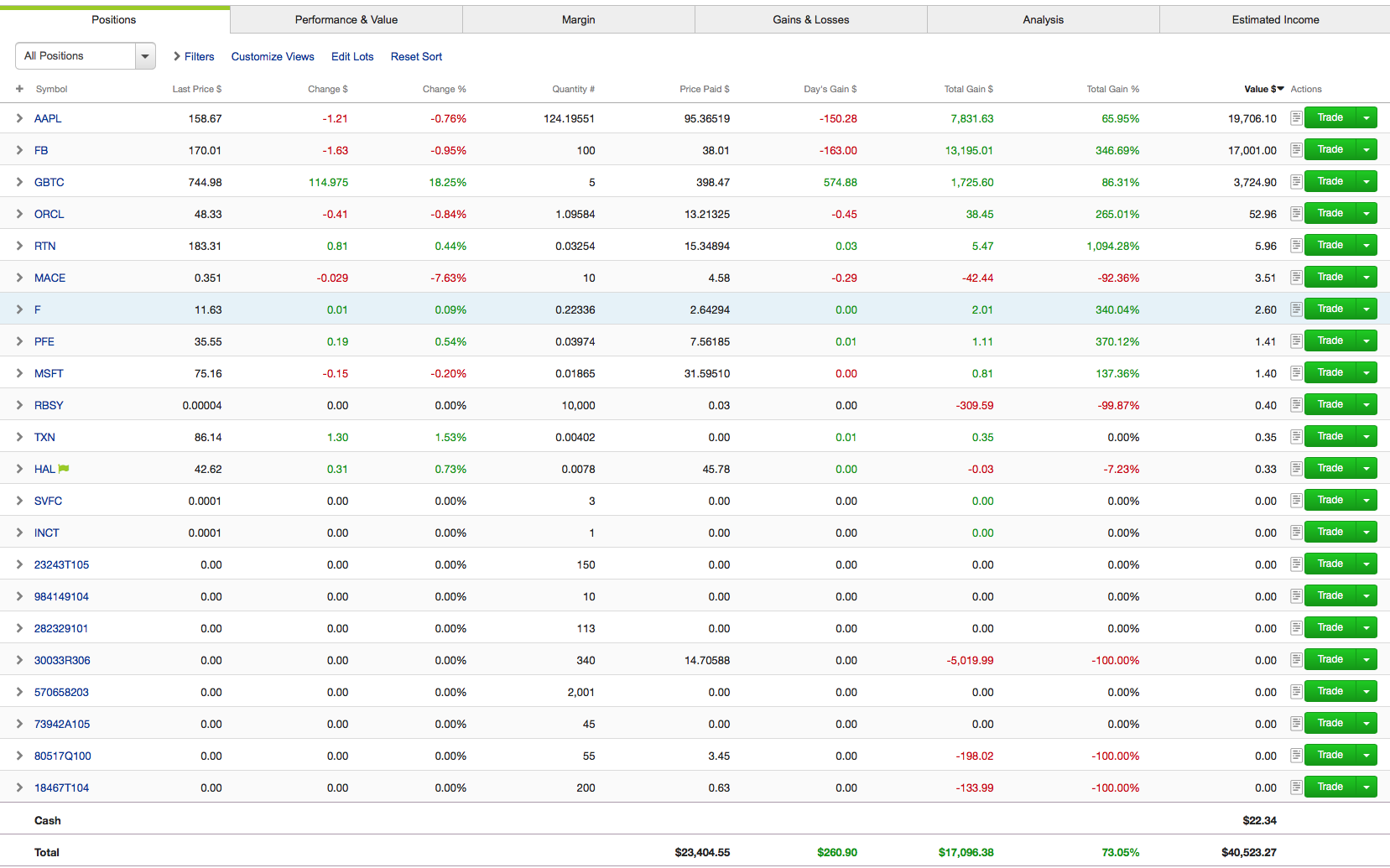 Bitcoin is Back!
It has been a wild few weeks but the price of Bitcoin has prevailed once again! Bitcoin $6000 here we come!
If you like this post please upvote and follow @coininstant for more!