We have had some monumental moves in the Bitcoin market over the past year, time for a healthy correction!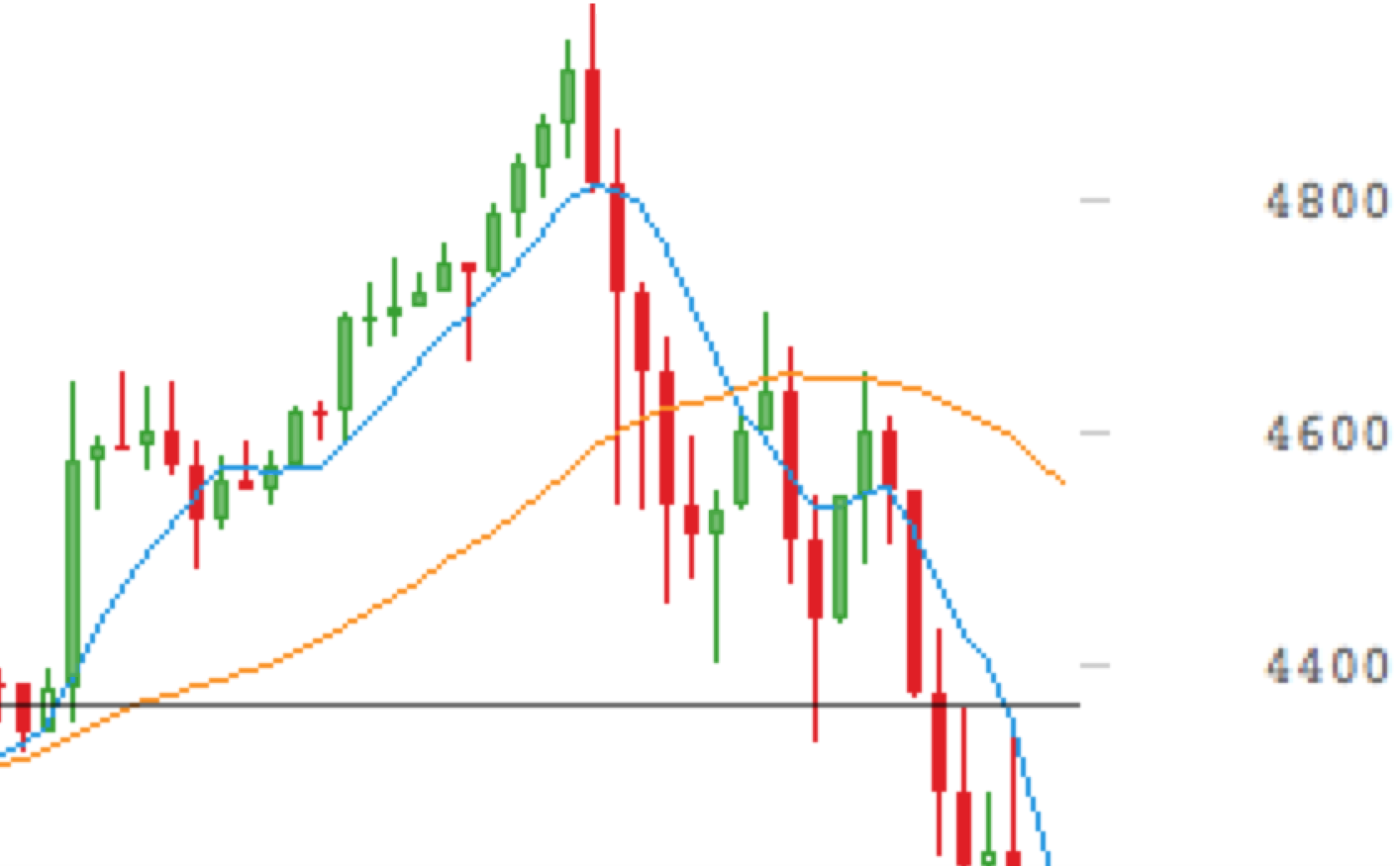 The image above shows a sell off top!
These moves usually start with a big blow off top bearish engulfing candle. Once we do recognize this pattern in the market, the next step is to use trading analysis tools to project future probable price levels.
I like to use the free fibonacci retracement tool on bitcoinwisdom.com
Below is a chart from Bitcoin Wisdom, I have color coded the buy zones according to risk. The dip is nearing the "Caution Zone" What we want to do is watch for a bounce in the green " Buy" Zone before we pull the trigger! Remember there could be a large "Front Run" all the way up into the yellow zone if there are more buyers than sellers down in the green zone. $3600-$3800 is the area which I am most interested in for picking up some more Bitcoin!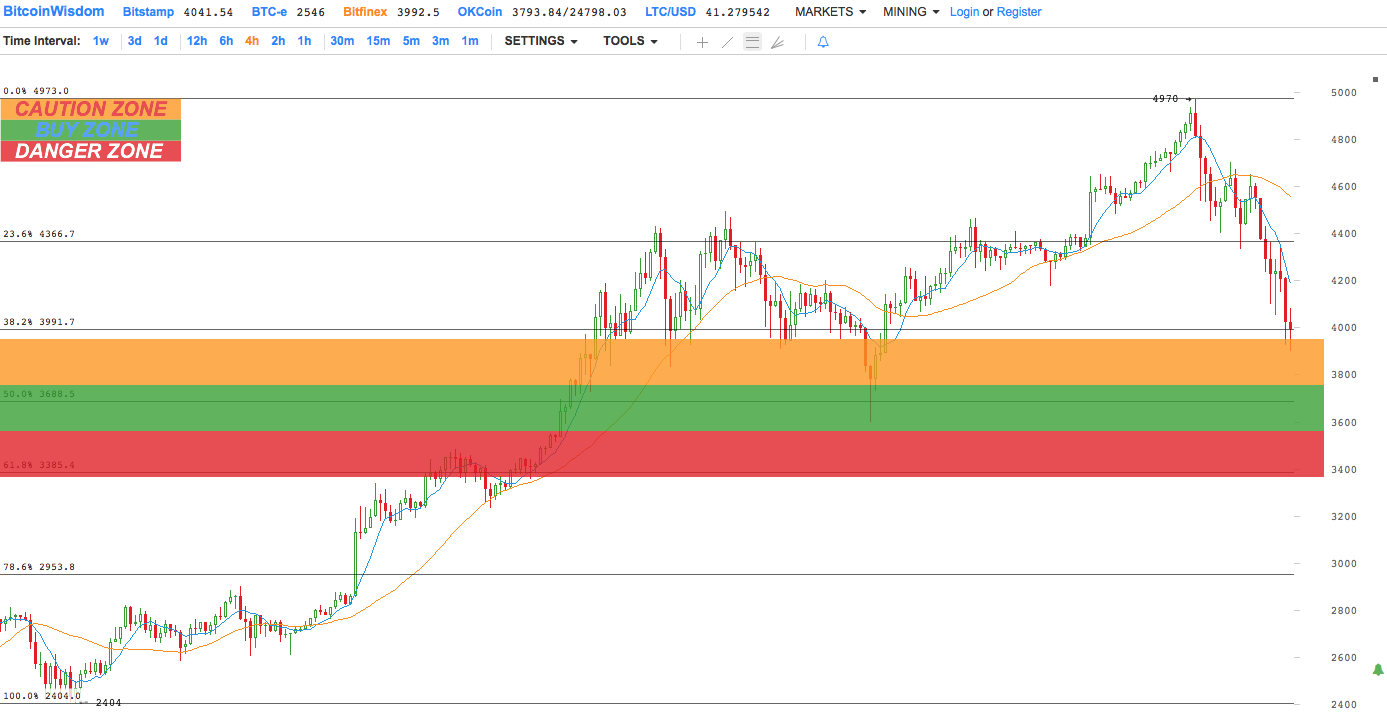 If you like this blog please upvote it and follow me @coininstant for more!!