Litecoin Smashes through $53.55 USD - Reaches All Time High
Can it rally to $600 Soon???


Photo Credit: Betcoin.ag
Today, Monday, June 19, 2017, Litecoin reached an all time high of $53.55 USD before tumbling back to the high $48.00 range. (See Notes)
The previous high price was in November 2013, when Litecoin reached $53.13 USD on most exchanges.
Why Now
Litecoin is making big moves, implementing Segregated Witness (SEGWIT) and moving towards implementing the Lightning Protocol, which will allow for global transaction approval times of 1 second and fees of around 1 U.S. Cent per transaction.
In addition, some have speculated that the announcement that European exchange, Bitstamp would soon begin listing Litecoin, contributed to today's price spike.
Litecoin currently does not have scaling issues like Bitcoin is experiencing today. The determination to roll out all available network improvement, before they are needed should provide Investors, Exchanges, Merchants and ATM owners with confidence that Litecoin is prepared, to handle large increases in usage. Therefore it is the best choice to replace Bitcoin in both the short and long term as a medium of exchange.
Everything Bitcoin was supposed to be and isn't
Litcoin has been on the scene since October 2011 and has a track record of acceptance in the marketplace more so than its top competitors; Ethereum and Ripple. Only Bitcoin (in the past) offered a wider merchant support for purchases.
Unfortunately with the continued in-fighting between Bitcoin developers and miners, its future in the short term is uncertain and it may continue to lose support in the marketplace as it has over the past year, falling to less than 50% of total market capitalization.
Want to Know More?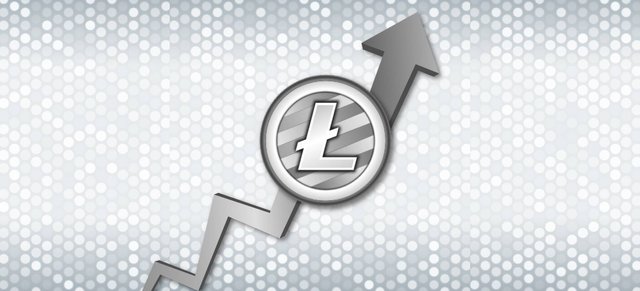 Photo Credit: Coinbase
Please review this article for additional information.
https://steemit.com/bitcoin/@clearshado/usd600-litecoin-and-why-it-makes-a-lot-of-sense
Although Litecoin has recorded higher price points in the past, this was the result of a Chinese Ponzi scheme and not related to real market forces or the coin's global intrinsic value.
Note: This post is for informational purposes only and represents the authors opinion.This isn't intended as investment advice. Readers whom wish to invest in precious metals and other assets should conduct their own due-diligence, including consulting with a qualified investment adviser.
If you have any questions, don't hesitate to ask. And if you liked this post Please VOTE UP, RESTEEM, COMMENT and FOLLOW@clearshado for more Insightful Commentary in Support of Liberty and Freedom, Natural Rights, Alt Currency, Preparedness, Survival & Guns.