There is a huge misconception that regular everyday people around the world understand money or even where to put it. The reason there are so many financial advisers that can make a living is because people for the most part are clueless. I constantly hear that the stock market is hard to invest in or that there are no good places to put money for retirement and I want to facepalm. The very real truth about the crypto markets is we will never gain mass adoption without the help of Wall Street. People think we will eclipse them but realistically we won't, in fact we don't want to.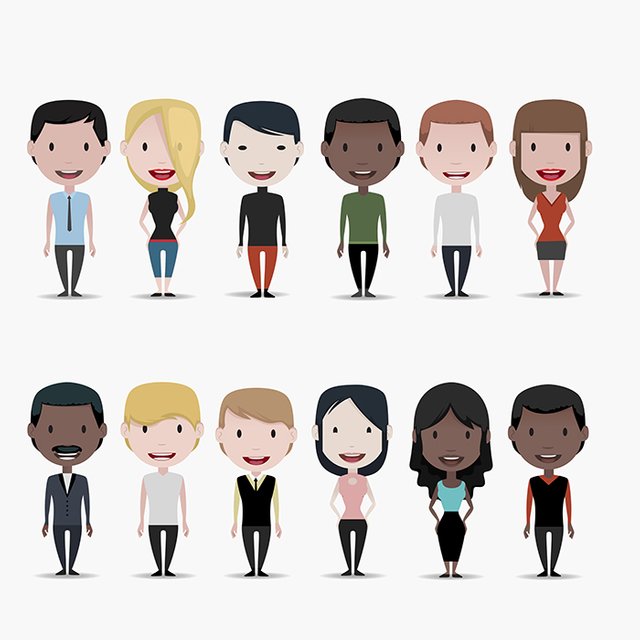 I have always been pretty open about my opinion that I want crypto and fiat to coexist rather than one killing the other. The point is having options and giving people a greater amount of diversification among assets. Also crypto on a world market, as a world currency, allows the possibility of people to hedge against the country they live in or the local economy. This is the power I see crypto bringing to the world and the impact I believe it will realistically have in the long run. That being said, getting normal people to invest is much harder than you think.
The average person in the world is very hard to sell a financial product to. Most people either let their job or someone else make financial decisions for them. This carries over into the crypto market mostly because people, generally, cant be trusted to hold their own keys. I agree 100% if the key isnt yours its not your coin, but at the same time I see a need for good custodians with insurance that can be backed up in case of a hack or other disastrous event.

I am one of the people that personally likes the ETF idea because it gives a crypto product that can be sold to normal every day people who want to invest and not lose their coins. I know people in their 20s who still can barely use a computer, getting them to understand crypto is a pipe dream. However giving them the ability for their financial advisers or pension planners to do it for them is the best case scenario. You can still expose many of the normal people to the sector that is relatively uncorrelated with the world economy.
There are many ETF problems that can arise, but I think they will overall be a good thing when they come. I have no idea when they will come, I still think the SEC doesnt want them and wont approve any in the short term, but maybe in a few years they will change their mind. The best thing about an ETF will be the ability for bigger institutions and normal people to invest in crypto without having to stick a ton of money in their sock drawer. Win over the people who make the plans for what to invest in and you will win over the regular, everyday people just living their lives.
-Calaber24p