Bitcoin Cash Hard Fork | Getting Ready for Day-to-Day Transactions?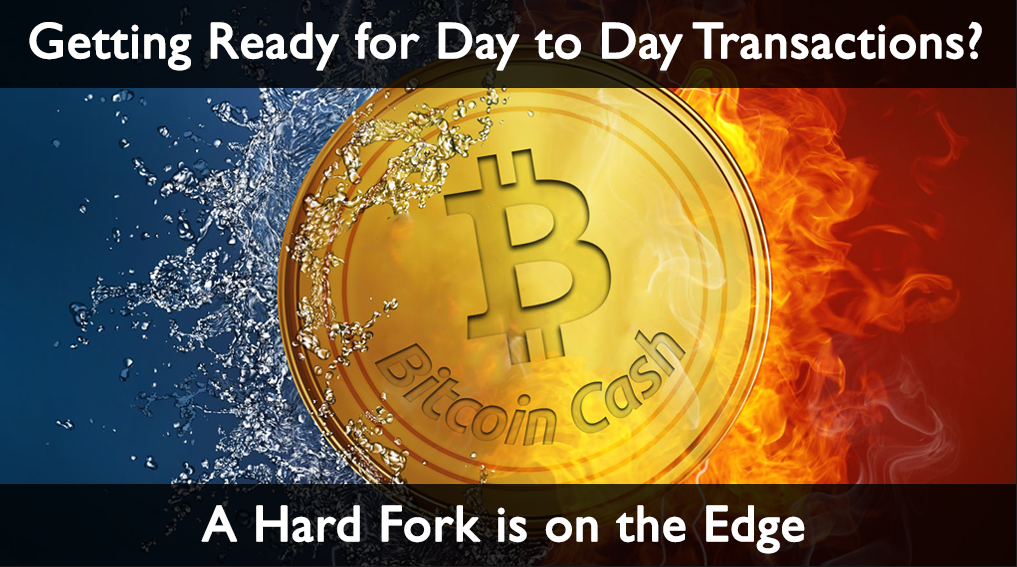 There are many strong believers in Bitcoin Cash since it got introduced. The team behind Bitcoin Cash & its supporters believe, they are driving Satoshi's vision and claim to be original Bitcoin hence, according to them Bitcoin Cash is not an AltCoin.
I personally don't have anything against Bitcoin Cash rather I believe in its team and developments. I however not in the favor of calling it to be the legend i.e. original Bitcoin. I personally believe, whoever holds the title BTC is the true holder of the original chain rest everything in crypto space should be considered as altcoin including Bitcoin Cash.
Having said that, Although I believe Bitcoin Cash has already shown us it's potential since it came out. The Team behind Bitcoin Cash is trying to make it workable with day to day transactions.
Problems with Bitcoin in Transactions?
We need to accept the fact, Bitcoin is not ready for the day to day transactions, where you can buy stuff at a store and pay with Bitcoin. Bitcoin 10 minutes is the minimum time, one has to wait for the transaction to get included in a block and starts getting confirmations on top of that, every block in Bitcoin can only hold around 2000 transactions at current stage since blocks are currently limited to 1,000,000 bytes (1MB) in total size which drives us to the calculation of the avg 3 transactions per second. Which is the main reason, we often find our Bitcoin taking a lot of time to reach the destination address, sometimes it may take hours or even days.
This kind of problem drives transaction fees to go higher than other cryptocurrencies. As the only option for the user is to keep on increasing the transaction fee to get it included in a block & get confirmations in higher priority.
Bitcoin Cash Hard Fork Details
Bitcoin Cash announced that they will be hard forking bitcoin cash two times in 2018 to get it ready for the day to day transactions. Upcoming hard fork will occur on
May 15th, 2018
.
This hard fork is not going to create another coin, It's rather an upgrade to the network.
However, there's is always a possibility in hard forks to create a new coin but it's not the intention for now.
Bitcoin Cash's current block size is 8388608 Bytes (8 MB) which is already 8 times higher than Bitcoin (BTC). Which not only made Bitcoin Cash to handle 8 times more transactions than BTC but also enabled it for lower transaction fee in comparison to BTC.
Upcoming Bitcoin Cash hard fork on May 15th, 2018 is going to enable 32 MB block size which will enable Bitcoin Cash to handle around 64000 transactions per block. Which I believe will make it to around 100 transactions per second.
I would love to know your thoughts on Bitcoin Cash upcoming hard fork in the comment section, Also what do you think of Bitcoin Cash, should it be called as an altcoin or the original Bitcoin?

Join us on Discord: https://discord.me/SteemBulls