Is BIP91 going to activate SegWit before the UASF?! Looks like it.
If you having been following the Bitcoin scaling debate, here is a great site too see the latest numbers: https://www.xbt.eu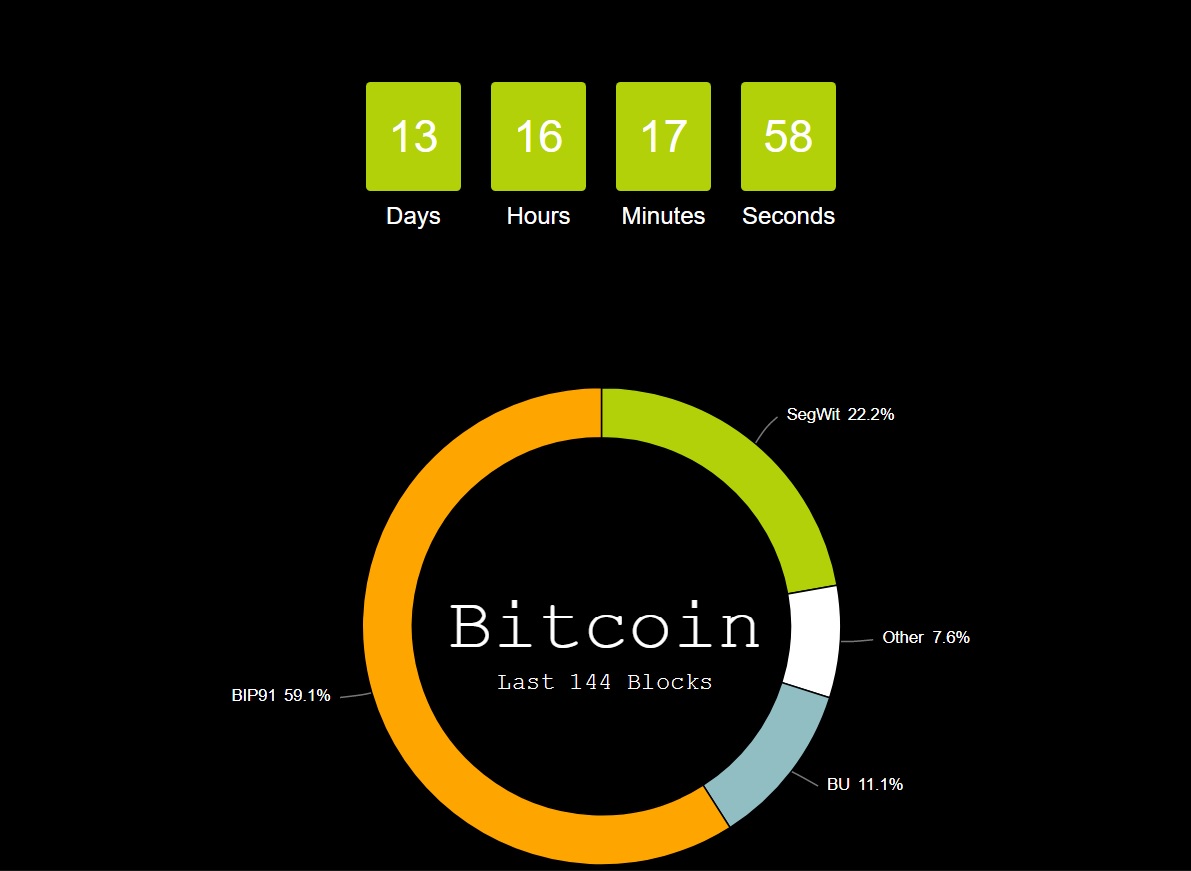 BIP91 is getting close to the 80% threshold (and will need to stay there for 2 days) to activate SegWit. If it doesn't get there by the end of the month, the UASF will activate Segwit Aug 1. 
Get your popcorn out and watch the volatile Bitcoin (and Steem) roller coaster ride continue.