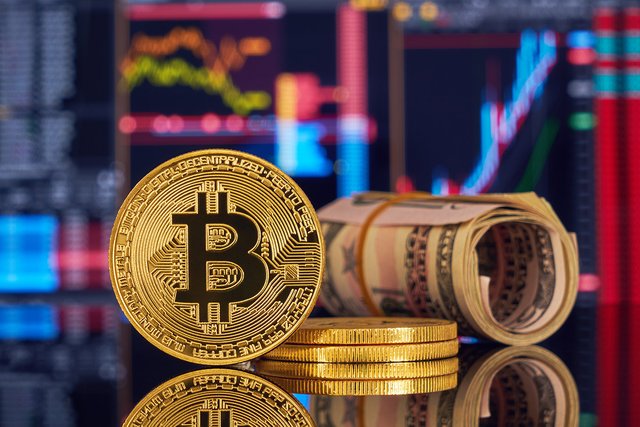 This question is often asked on the forums))) Now I will tell you what tools I use as a trader for work. Also I ask professional traders to share their tools in the comments.
3commas is an indispensable software for the quick launch of a complex trading bot that is able to work in a multi-thread mode and simultaneously trade at least a hundred cryptocurrencies. Able to plus work in both long and short version. A lot of settings, very interesting for professionals, who love to experiment definitely recommend. It can even work on Tradingview signals or Telegram channel signals, not to mention technical indicators and grid trading with averaging and martingale.
TradingView - the second super service known to every professional trader in conjunction with 3comass gives just an unreal result.
data.bitcoinity  - is a monitoring site for the order book and not only for the most popular exchanges in one window. It is simply unrealistic to have a cool thing especially for those who have money and want to find the moment and move the market by at least 1% and earn quick futures. It is also interesting for everyone else, it often helps to find the right moment to enter and exit a position. In my opinion, an indispensable tool for a scalper that, like me, trades mostly with hands.
Coingecko - is a service for analysis, an analogue of the well-known coinmarketcap, but an order of magnitude more functional and most importantly informative, especially as regards the choice of ICO. Mandatory for use by strategic investors and traders with big money, it helps to save a lot of time if you need to build a portfolio for long-term investments.
Coinigy - is a trading terminal, incredibly convenient and the coolest cryptocurrency on the market, useful and indispensable especially for those who are engaged in arbitration. An exhaustive list of exchanges where you can work in one program and interface. Your money is definitely worth it, do not even think.
Well, the most important thing is where I trade. Well, of course, where it turns out to earn a stable. On the Binanсe exchange, I recently started working again as a plus. Due to the latest news about the launch of margin trading in the near future, I think many will leave the usual Bitmex, the main advantage of which is trust and reliability at Binance, which decided to crush the margin trading market as well. No matter how cool today is Bitseven (here I trade in long futures for long periods of time 10 days or more) and Gate (here the largest number of futures pairs), they all have much more interesting conditions for margin trading than on Bitmex. What will happen next, we will see in the next 2-3 months, most likely Binance will bypass them all).
I wish you all a profit, friends!