Price analysis: Bitcoin tests key resistance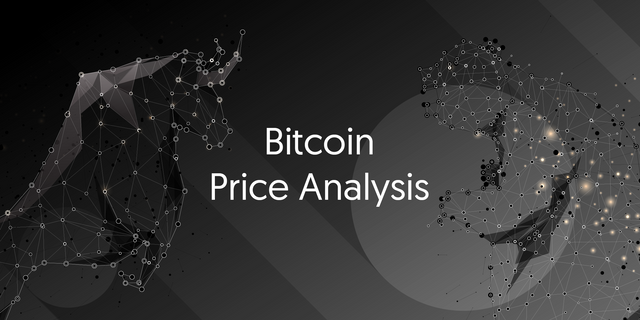 Fundamentals
The miners' confidence is obviously booming as Bitcoin hash rate hit fresh record highs at 126 quintillion hashes per second, according to BitInfoCharts. The latest data signals that miners are confident despite the halving event, scheduled for this May.
Last year, Bitcoin miners earned around $5 billion with the vast majority of this estimated number coming from block rewards, while the remaining 3% were made through transaction fees. These numbers are calculated based on the projections that miners immediately sell their Bitcoins.
Of course, the halving event will significantly change projections for the next year, given that the subsidy will drop from 12.5 BTC to 6.25 BTC per mined block. In 2018, miners brought in a record $5.26 billion, which still represents the highest-yielding year for Bitcoin miners.
Elsewhere, blockchain analytics firm Chainalysis announced that it managed to successfully trace around $2.8 billion in Bitcoin being transferred from criminals to crypto exchanges.
"While exchanges have always been a popular off-ramp for illicit cryptocurrency, they've taken in a steadily growing share since the beginning of 2019. Over the course of the entire year, we traced $2.8 billion in Bitcoin that moved from criminal entities to exchanges," it is said in the report.
Binance heads the list of the recipient exchanges with 27.5% of total funds landing in their wallets, besting Huobi at 24.7%.
"Overall, just over 300,000 individual accounts at Binance and Huobi received Bitcoin from criminal sources in 2019," it is noted in the report.
Binance, responding to findings from the report, says it remains committed to "improving the health of our industry".
"We will continue to improve on our proprietary KYC and AML technology, as well as the third-party tools and partners we work with, to further strengthen our compliance standards," said Binance chief compliance officer Samuel Lim.
Grayscale Investments announced it recorded one of the strongest quarters recently as it managed to raise $225.5 million into its investment products in Q4. A strong quarter contributed to generating $607.7 million in the total value of assets raised in 2019. In total, Grayscale manages around $2 billion in assets under management.
"The majority of investments continued to come from institutional investors, accounting for 71% of investment for 2019," the report notes.
As expected, Grayscale Bitcoin Trust amounts to nearly 80% of total fund value, with $471.7 million raised in total. Moreover, Q4 investments of $193.8 million in Bitcoin Trust, marked the largest quarterly capital raise since inception.
Finally, Craig Wright simply can't catch a break. The controversial investor, who claims to be Satoshi Nakamoto, has allegedly failed to prove that he has keys to around $9 billion in Bitcoin. He delivered papers to court in which he tried to confirm that he is actually Satoshi, however, this information didn't include private keys.
"The file that he's received did not include private keys," said Andres Rivero, Wright's lawyer, who also said that Wright did not claim he would possess the private keys.
Wright is engaged in a legal battle with representatives of his late business partner, David Kleiman, over an alleged 1.1 million Bitcoins which were mined by Wright and Kleiman.
To read the full technical analysis, click here