Daily Cryptocurrency Trading Predictions andTips "CEX.IO" 01/11/2017 : BTC, BCH, ETH. | @bechir .
BItCOIN cross all the resistance lines !
Hello steemit traders, today Bitcoin is skyrock again with the highest price ever yes we can see will soon touch 10k. it is time to invest ? yes if you have enough fund this is the best time to go but don't have that capital may be is better to trade on short term don't worry you can get a good profit if you do it the right way also we have a lot of crypto to trade.
If you have you have time you can trade with sclaping mode, sclaping is trade in very short terms 5 to 10 minutes and take small profits 2 to 5$.
Please i have to remind you that trading is risky and you can lose your capital.
Please never trade if you have no skills.
Join CEX.IO and never forget to vote to steem to list in CEX.IO market exchange.

BTC daily frame : testing new resistance lines wait for opportunity !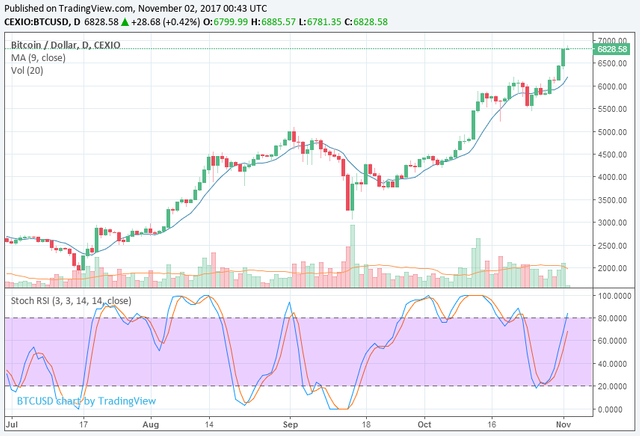 ETH daily frame : sell target 1 = 275$ target 2 = 225$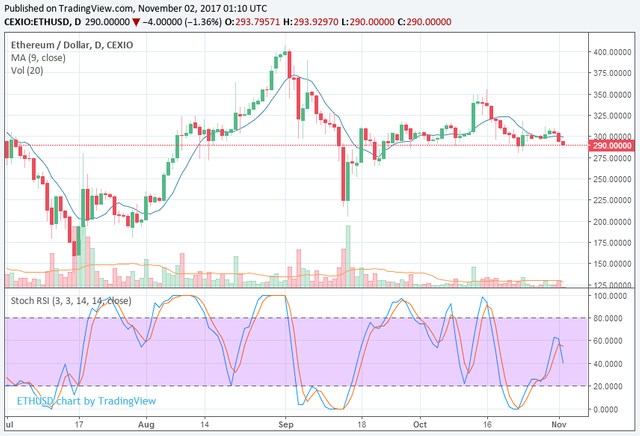 BCH daily frame : sell target = 500$