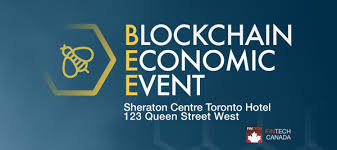 ---
Interested in Bitcoin, CryptoAssets and Blockchain Economics?
Don't miss this unique opportunity to learn from the top global thinkers in the blockchain ecosystem!
Keynote Speaker: Don Tapscott,
-- followed by a series of talks by industry thought leaders named below.
---
Blockchain Speakers & Panelists:
Don Tapscott: Co-founder and Executive Chairman of the Blockchain Research Institute. Don is one of the world's leading authorities on the impact of technology on business and society. He is the author of 16 books, including the bestseller Blockchain Revolution: How the Technology Behind Bitcoin is Changing Money, Business, and the World
Meltem Demirors: Vice President at Digital Currency Group | WEF Blockchain Council | MIT MediaLab. She brings a wide range of international, multi-sector experience to her leadership in building Digital Currency Group's global network.
Adam Draper: Founder and Managing Director of Boost VC. Co-Founded Xpert Financial while still in his senior year at UCLA. Has recently launched Boost Incubator an incubator mentoring startups.
Chris Burniske: Author of "Cryptoassets". Formerly led @ARKInvest's cryptoasset efforts.
Paige Peterson: User Education & Communications at Zcash Company, Paige is an advocate for open standards, user privacy and decentralized technologies.
Adam Back: Architect - Bitcoin, Cryptography, Security, Cloud, Internet, Open Source Blockstream. cryptography consultant - Specialties: cryptography protocols, bitcoin, electronic cash, privacy enhanced technology, distributed file systems, anonymity, distributed publishing systems, p2p systems; protocol design, review, implementation, CC/FIPS certification, security architecture.
Max Keiser: is the co-presenter and producer of Keiser Report, the first international financial news program to cover bitcoin when the cryptocurrency was still under $3. Keiser was awarded a US patent for his virtual specialist technology patent for trading virtual securities and currencies. Keiser was the keynote at the first ever bitcoin conference in 2011 in Prague.
Stacy Herbert: is the co-presenter of Keiser Report. Herbert is the CEO of Heisenberg Capital founded by Max Keiser. The company is an early investor in many bitcoin related startups.
Paul Snow: CEO at Factom currently working within the cryptocurrency world to build new solutions to persistent problems.
Alena Vranova: Cofounder of Satoshi Labs / Trezor Hardware Wallet.
Simon Dixon: CEO & co-founder of BnkToTheFuture.com, the online investment platform for investing in the future of finance. An active FinTech angel investor & author of the book 'Bank to the Future'.
Dmitry Buterin: Passionate tech entrepreneur. Founder of three multi-million dollars businesses, including the top-ranked membership management software company, Wild Apricot, which serves over 20,000 non-profit organisations. Co-founder of BlockGeeks.com. Angel investor and mentor for blockchain startups. Proud father of Vitalik Buterin - creator of Ethereum. Voluntarist.
Andrei Poliakov: President and Co-Founder at Coinberry + 10 years of operations and strategy development experience in various corporate settings with leading global multinationals
Sheri Kaiserman: Principal Advisor and Co-Founder of Maco.la. Maco.la was formed to help support the growing blockchain ecosystem with a 3 pronged approach of providing capital, advisory and talent.
Oliver Gale: Executive Director at Bitt. Bitt is a Financial Technology company that utilises distributed ledger technology to improve speed, efficiency and significantly reduce the costs of the payment system.
Marshall Hayner: CEO and Co-Founder of Metal, Building a new financial system.
Hartej Sawhney: Co-Founder at Hosho.io, a global leader in blockchain security.
Paul Sztorc: Economist at Bloq, Inc. passionate about knowledge and scientific truth and the scientific methods used to uncover the truth.
Mike Gord: Founder & CEO at MLG Blockchain Consulting I am an entrepreneur and full stack software developer focused on building next generation decentralized applications using blockchains and smart contract technology.
Preethi Kasireddy: Founder & CEO at Schelling. Previously at Coinbase, a16z and Goldman Sachs.
Connie Gallippi: Founder and Executive Director of BitGive, the first government recognized 501(c)(3) Bitcoin nonprofit, bridging the gap between an innovative technology and its practical applications for nonprofits and humanitarian work in the developing world.
Dilip Ratha: Head, KNOMAD, World Bank - working on market-based financing solutions for poor households, small businesses, and poor countries. Currently I'm developing a low-cost remittance platform originally proposed in my TED Talk.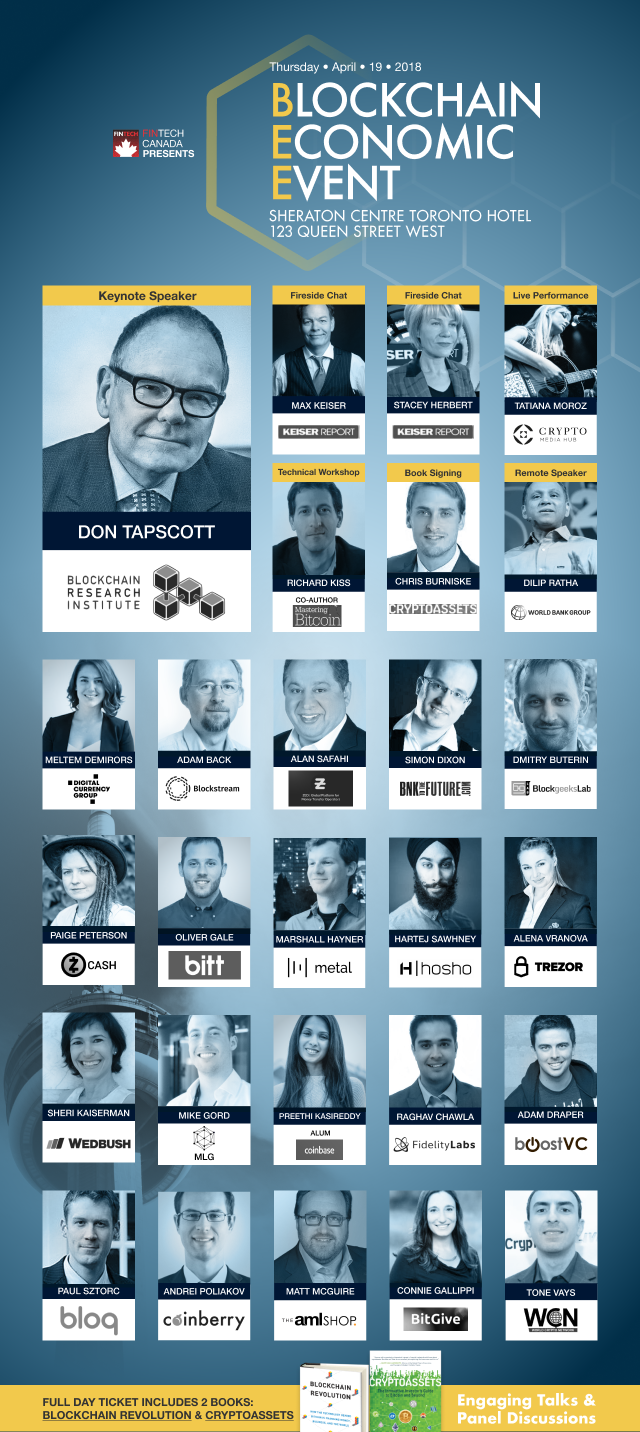 'Blockchain Economic Event' will be comprised of a two part event
Event Agenda:
Training Sessions – Morning & Afternoon (9am – 5pm): an all day multi-track series comprised of technical, legal, education and business workshops
Panel Discussions – Evening (6pm – 9pm): an evening series of engaging panel discussions and fireside chats among industry thought leaders.
Full day ticket price includes food, beverages and 2 books: Blockchain Revolution and CryptoAssets.
To buy tickets with bitcoin or ethereum, please send an email to: [email protected]
---
DATE AND TIME
Thu, 19 April 2018
9:00 AM – 9:00 PM EDT
LOCATION:
Sheraton Centre Toronto Hotel
123 Queen Street West
Toronto, ON M5H 2M9
--
Map Link:
https://www.eventbrite.ca/e/blockchain-economic-event-tickets-41985814702?aff=ebdsorderfblightbox#map-target
---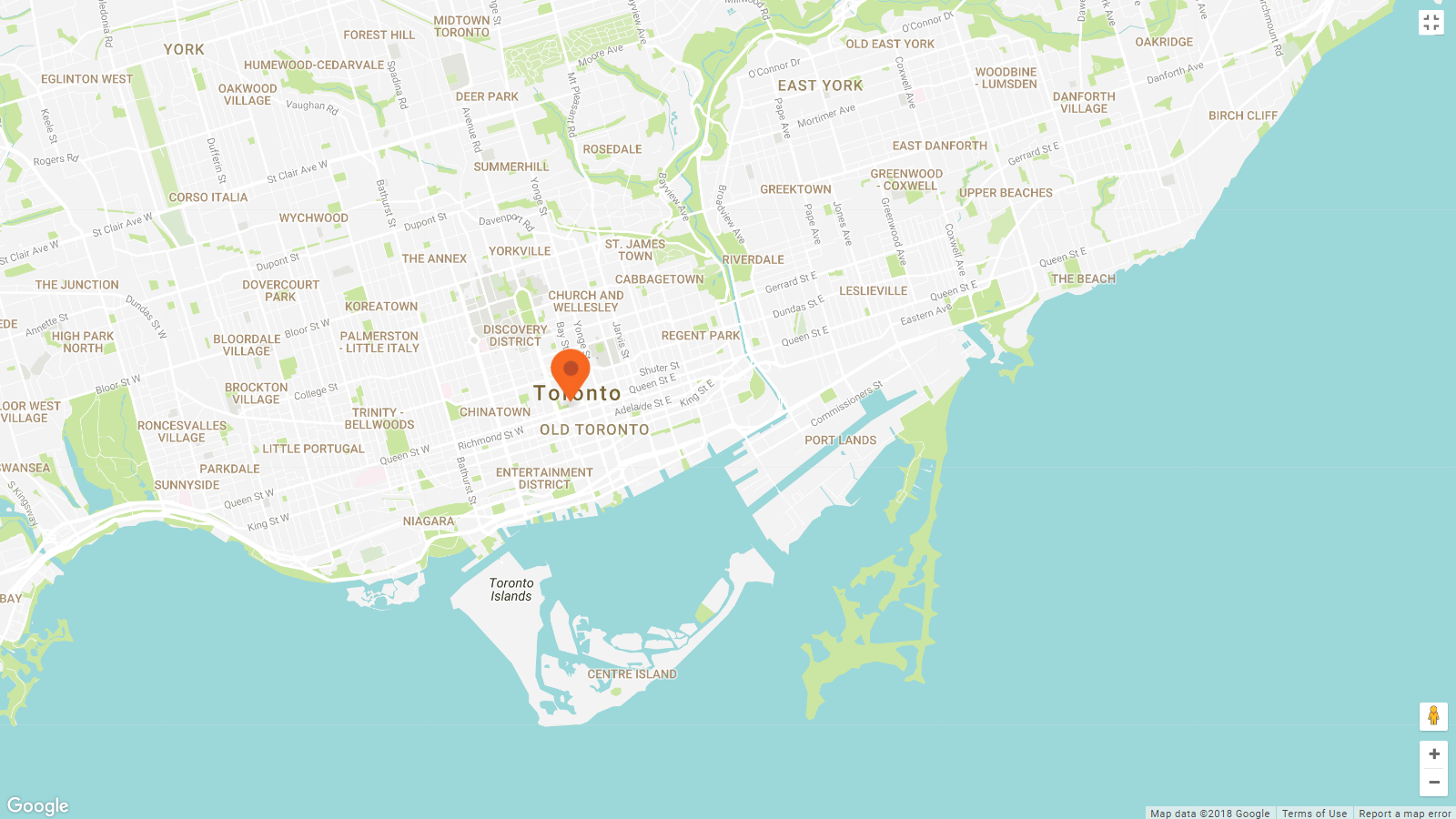 --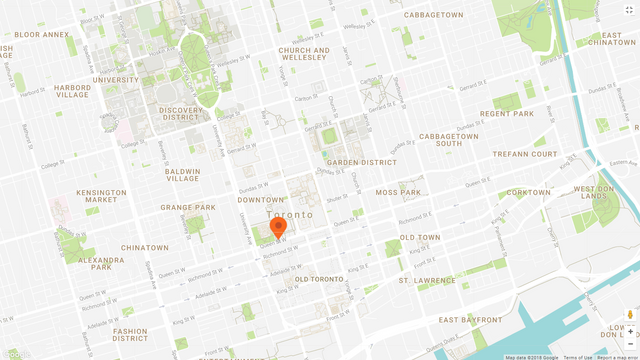 --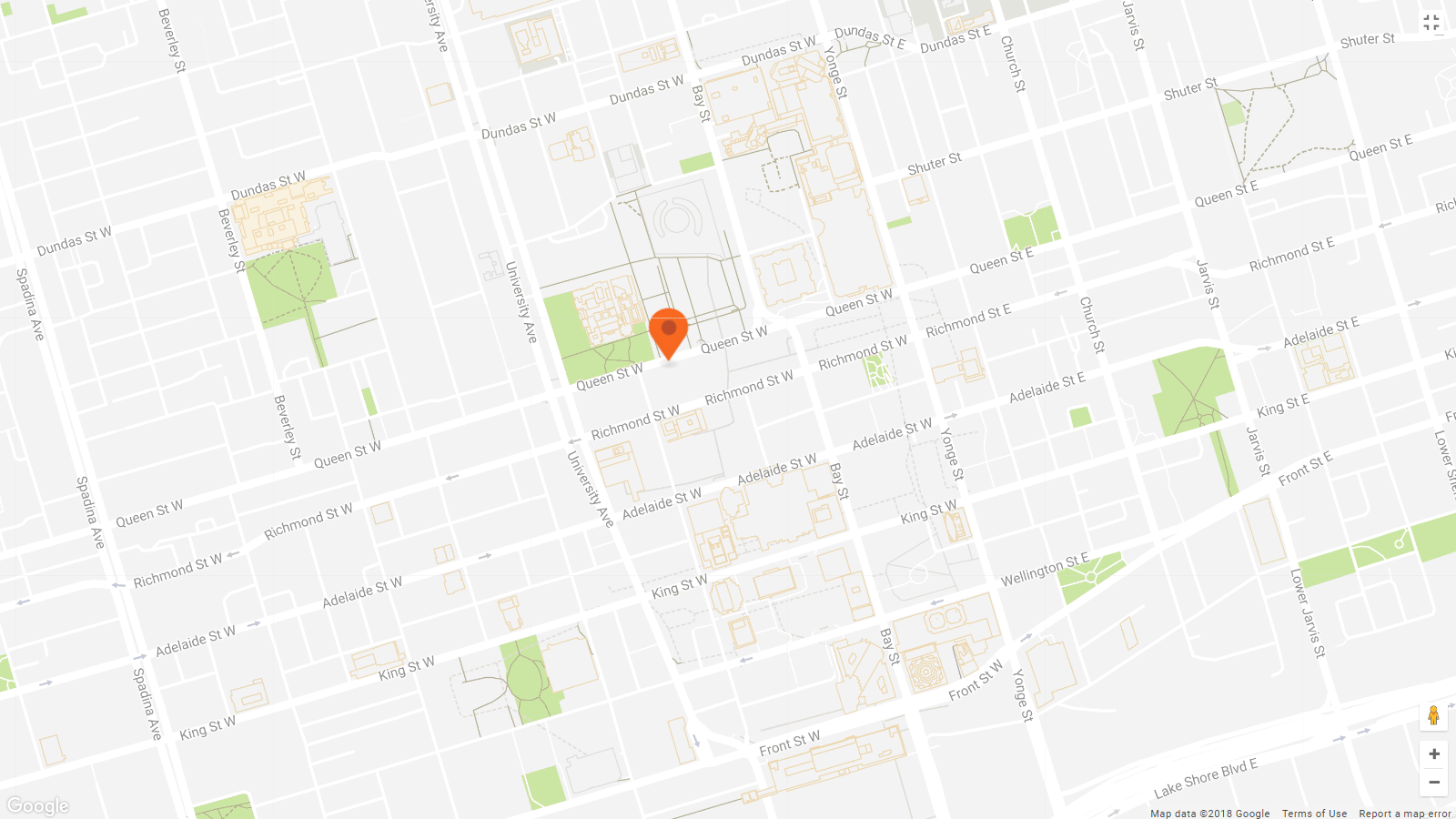 ---
---
Thanks for reading, have a nice day.
---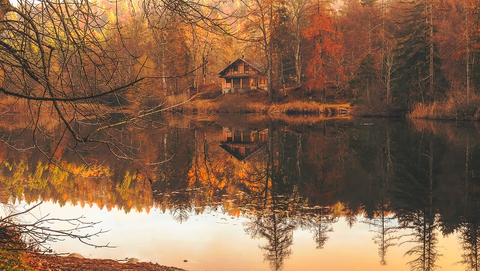 PixaBay has tons of free pictures for us all to use!!!
---

---
---

---
---

---
---
If you liked this blog post - please Resteem it and share good content with others!
--
Some of my recent blogs:
--
https://steemit.com/gold/@barrydutton/6xmu5d-steemit-gold-silver-report-silver-to-see-new-peaks-pan-american-silver-ceo-says-video-3-mi44
https://steemit.com/freedom/@barrydutton/treasonous-false-flag-attacks-on-regular-people-in-the-name-of-liberty-of-course-it-s-always-time-again-for-another
https://steemit.com/bitcoin/@barrydutton/live-now-interview-w-boxmining-bitcoin-ta-crypto-news-and-altcoins-crypto-101-video-90-mins-tone-vays-former-wall-st-trader-show
https://steemit.com/news/@barrydutton/9-11-truth-now-or-architects-and-engineers-for-9-11-truth-credible-resources
https://steemit.com/crypto-news/@barrydutton/8-btc-giveaway-contest-as-kucoin-lists-chronobank-token-time-trading-pairs-for-btc-and-eth-and-contest-for-5700-time-tokens
Most Images: Gif's - via Giphy.com , Funny or Die.com / Pixabay. Today:
---
If you feel my posts are undervalued or you want to donate to tip me - I would appreciate it very much.

--

EOS (EOS) - 0xD37bEFf5bf07E3aa432de00cE0AaA8df603A4fB0

LiteCoin (LTC) - LKdsnvSXk9JW99EiNicFMGKc1FXiBo9tUE

Ethereum (ETH) - 0x3Ad69Ff057C9533ca667B2d7E3E557F5eeFd4477

Ethereum Classic (ETC) - 0x5ab2b08d4ce8d454eb9d1ecc65c6d8b0c5f9784c

Bitcoin (BTC) - 18J6RRuzX4V7b2CDbx7tWZYNBLkkGWsvWX

DASH - XgZvsvSZgPkNbmGbRhc3S1Pt2JAc7QHwiS

PIVX - DA3azxQqJiX9t7EviuacpamfNhMi2zGAUh

Stratis (STRAT) - SNsJp6v1jXvKWy4XcXSXfNQ9zhSJJppJgv

ZCash (ZEC) - t1aCPEYELkGaf3GtgGTiCEDo7XfPm4QEwmL

Buy / Trade Crypto if you do not have an account set up to do so with Canada's largest exchange: This is my personal referral link. https://www.quadrigacx.com/?ref=3f43t58ghbs1hldzi9xystdb

---

---

Please note -- I will have limited internet access for awhile -- so PLEASE do not be upset that I cannot reply right away, or to everyone. I am dealing with some changes, and will have limited time online and will be happy if I get a few blog posts up a week. This has really upset some people but I do not force my opinions on others, or need to communicate every detail of my life or issues, most people do not care anyways. I invested around 10 hours or more a day on Steemit most of my first 13 mths here, trying to build community, put out content and engage people, help and donate to people, and I just do not have that time in my life right now, and that includes for replies and voting/curation. I have done my best, sorry if you do not understand like some are clearly having a problem with. It's a blogging platform, and I will do my best at everything, and to keep blogging. Carry On.

---